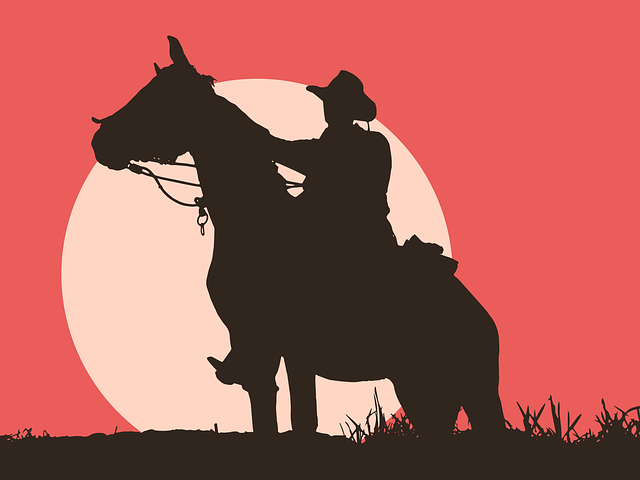 Courtesy of Pixabay
---
If you wish to read the unedited freewrite versions of chapter 1, start reading by clicking here.
If you wish to read the unedited freewrite versions of chapter 2, start reading by clicking here.
If you wish to read the unedited freewrite versions of chapters 3 and 4, start reading by clicking here.
Because Chapter 3 got split into two chapters (namely 3 and 4), we are now at chapter 5.
Chapter 5
1, 2, 3, 4, 5, 6, 7, 8, 9, 10, 11, 12
Chapter 6
1, 2, 3, 4, 5, 6, 7, 8, 9, 10, 11, 12, 13, 14
Part 15
---
Soon after they stopped moving forth the men with the wheelbarrows showed up. There was one wheelbarrow per every two miners and they just positioned them behind their backs. There was a bucket of water in every one of them that the men placed nect to the miners' feet and then just waited for them to start filling the wheelbarrows. Some struck up a conversation, others sat down to catch a breath, again third lied down on the ground in hopes to catch a quick nap.
Tom and James were fairly certain they were to mine the glowing ore, but they still watched the others work first before wielding the pickaxe on their own. The workers pounded the heavy iron tool straight into the veins of the material, causing the bedrock to break into several fist sized chunks that crumbled to their feet. They then crouched or sat down on the floor and broke the ore either by hand or by slamming it against the ground and split it into the two components – the glowing blue ore and the worthless rock. Each piece was then thrown into the wheelbarrow – the precious ore in one and the waste in another.
They didn't have much chance but to follow suit. The work was monotonous and once the initial excitement wore off they found themselves bored to tears and tired. Their minds wandered off and they couldn't help but imagine how it would've all been had they not known Ducköden. Would they have been religious? Prayed to god during their time at work? Believed they were being watched at all times?
Disclaimer: The full story is in its unfinished state. All content is tentative to change.
Link to part 16
---
The prompt was the following picture: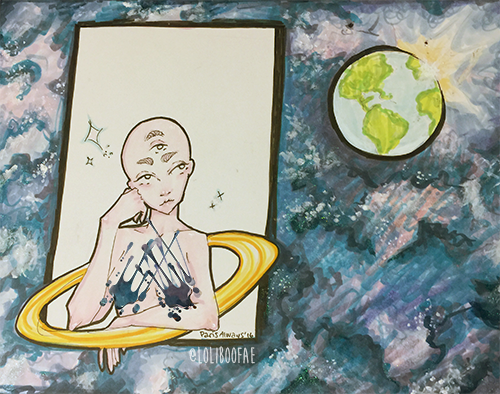 Courtesy of @loliboofae
---
While you are waiting for content new,
in the comments below leave me a clue,
an idea for a story you'd love to read,
a journey to the unknown my keyboard will lead.
---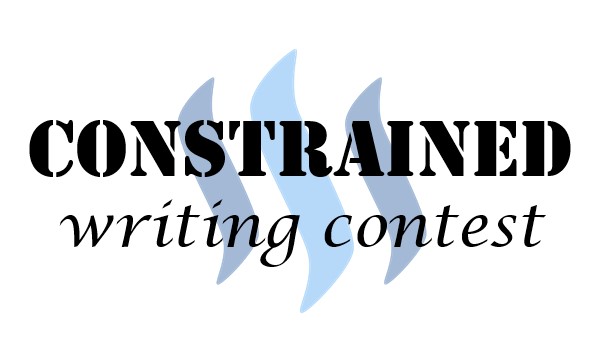 If you enjoy writing yourself, I am hosting a constrained writing contest, where each week I limit your writing with various rules and force you to be creative in brand new ways! If you're not a writer yourself, check it out and see what others have come up with! :D
---
I turn your writing prompts into stories.
Previous writing prompts I have fulfilled:
Next writing prompt to be fulfilled:
There are currently no writing prompt for me to fulfill.
Post your idea in the comments below to have it turned into a story!
Want such a table for your own work? Or even make it better? Learn how to do it here.
Five minute freewrite challenges I have fulfilled:
Fire, Toilet, Flash, Soft feet, Pillow, Grounding, Surprise, Ending the pain, Going for a walk, Car Mechanic, Murderer, Dog hair, Ducks, Untested medicine, Forbidden love, Vacation, Awakening, Dentist, Wild west.
---


Gif by
@rocking-dave
Should you find this post after the 7 day period and wish to throw me an upvote, please consider upvoting a newer post of mine. Thanks!