[Short story] Die an old man, reborn a 10 year old boy.
The writing prompt was:
"You die an old man and are reincarnated a 10 year old boy."
Provided by: @thomasduder
---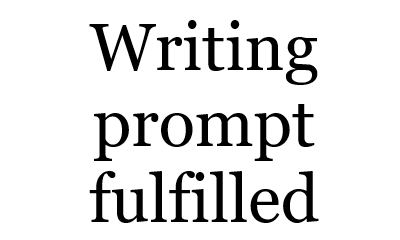 ---
"Timmy, breakfast is ready!"
I immediately woke up and sat up straight.
Something wasn't right.
The voice sounded like my mother, but my mother has been dead for 32 years now.
I was both petrified and overjoyed to hear her voice again.
I didn't know what to do.
Respond? Go downstairs?
For all I knew it could be a demon luring me into a trap. I've watched enough movies and read enough stories to know that wasn't a good idea.
I quickly scouted the room for possible hiding places when it suddenly hit me.
I've been in that room before. I knew that room.
It was my room.
But it was my room back when I still lived my parents.
My mind was racing, trying to find any possible explanation, but found exactly none.
I remembered I had an old Playboy magazine that I found in a dumpster stashed behind the closet. It was my little secret and I never told anybody about it. I figured if this was some sort of an illusion, the magazine surely wouldn't be there.
I got out of bed only to be surprised yet again.
Instead of the slow, lethargic movements I was used to, I literally jumped out of bed.
Nothing made sense.
I looked down and in place of old and wrinkly feet, were legs of a child no older than 12.
Shocked, I looked at my palms next, and they too were as smooth as a baby's bottom.
I ran to the mirror and gasped so loud I frightened myself.
It was me in that mirror, alright.
Only it was me roughly 60 years ago.
I touched my face and it felt real. I could feel the smoothness of my cheeks I haven't felt ever since my beard started to grow. And I just couldn't get enough of it. I was standing in front of the mirror, eyes and mouth wide open, continuosly touching my face.
"Timmy! For the last time! Breakfast is ready!"
"I'm coming!" I instinctively yelled back.
I had one of the deepest voices of all the people I knew but the voice that came out of my mouth then was as high-pitched as a woman's. It was hard to believe this was how I sounded before I hit puberty.
I grabbed some clothes, got dressed, ran downstairs and there she was. My mother. Last I remembered of her she was in a hospital bed as old as time and now she was in the kitchen in her mid-thirties yelling at me for being late for breakfast.
"What have you been doin-"
I couldn't help myself but run to her and jump into her arms. Tears started rolling down my cheeks and I kept on telling her how much I loved her.
She had no idea what was going on. And how could she?
One minute I was a 72 year old man and the next I was roughly 10 and sleeping in my cartoon pyjamas.
One minute there were two headlamps as bright as the sun coming straight at me in the dead of night and the next I was hugging my mother tighter than ever.
Suddenly the two headlamps reappeared and the illusion of my old house vanished into thin air.
At the very last moment I knew.
Reliving my childhood was nothing but a flashback.
One last reenactment before my abrupt end.
---
The end
*
Disclaimer: in case it isn't obvious from the story, he is actualy 72 the entire time, the childhood memory is just a flashback right before death as a car runs him over in the middle of the night.
---
While you are waiting for content new,
in the comments below leave me a clue,
an idea for a story you'd love to read,
a journey to the unknown my keyboard will lead.
---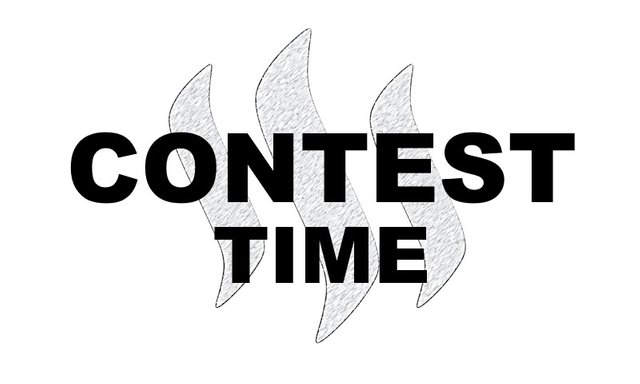 In case you enjoy writing, I am hosting a writing contest myself where I don't give you a writing prompt, but instead I give you different challenges that hinder your writing.
Check it out by clicking here.
---

---
Previous writing prompts fulfilled:
1, 2, 3, 4, 5, 6, 7, 8, 9, 10, 11, 12
---
Next writing prompt:
"Your idea in the comments."
Provided by: @ "your name here"