The following story is inspired by this week's constraint of my Constrained Writing Contest, which requires you write a story that reads like an entry of a journal. Or several entries.
I hope you will like the following story and will consider giving the Constrained Writing Contest a shot yourself.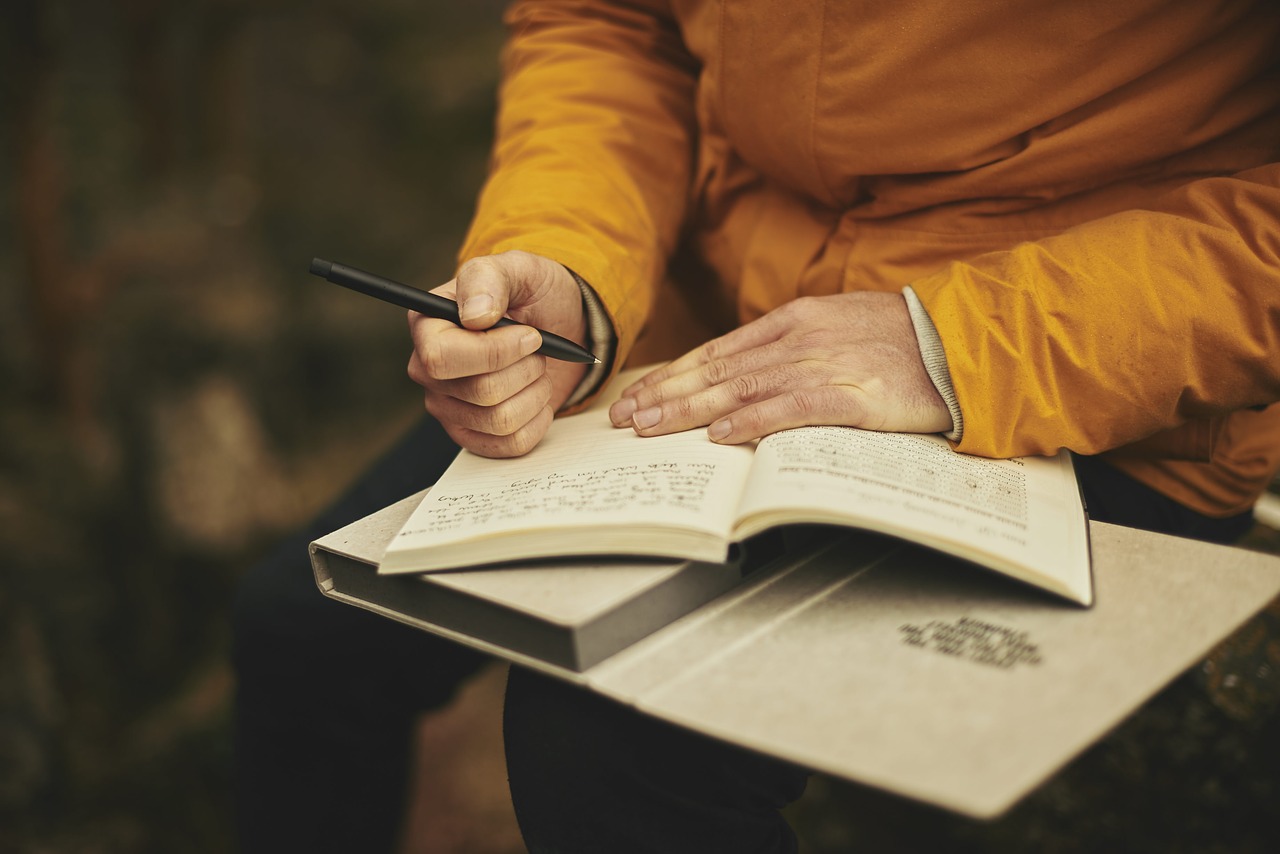 Image by pixabay
---
7.1.2020
We have completed the testing of the monitoring cage. All tests yielded favorable results.
It is for that reason that we decided to conclude our former data log regarding its construction and start anew with Vol. 3 of the XT experiment journal. For all information on the aforementioned matter, please see Vol. 2 of this document. For all information about the concept and goal of this experiment, please see Vol. 1 of this document.
The cage is 15 feet long and 10 feet wide, the floors and walls are concrete and it is equipped with state of the art technology to both monitor and interact with the subject in question. All information regarding the exact detail of the cage in question can be found in the "Containment" section of the "XT experiment specification sheet".
The next logical step is obtaining the subject. The agreed procedure and safety precautions, discussed in detail in Vol. 1 of this document, will be taken, and we are looking to extract it from its natural habitat on 5.2.2020. If required, all specifications of the tranquillizer used can be found in the "XT experiment specification sheet" in section "Chemicals", under the name Ritaxo. All specifications of all past and future chemicals, tools and other equipment used for the purposes of the experiment can be obtained in the same document.
The target subject had already been chosen.
---
4.2.2020
We have arrived at the extraction point. The weather forecast is favorable for the extraction scheduled tomorrow, so we have begun with placing all instruments in place.
We are certain there will be no difficulties.
---
5.2.2020
The subject has been captured successfully. The tranquillizer worked as anticipated, the subject lost consciousness.
The subject is expected to be unconscious for two days which should allow for safe transport and the conduction of main analyses.
The subject has been safely strapped inside a cushioned wooden crate to avoid potential harm during transport. We are looking to have it transferred to the cage in our laboratory by tomorrow.
Video footage of the extraction procedure, along with all future footage, is available in the section "Audio & Video" of the "XT experiment specification sheet" under the name "Capture 5.2.2020". Audio files captured during the course of this experiment can also be found there.
---
6.2.2020
The subject has been successfully moved to the cage. Its vital signs are stable. As expected, the heart rate has been slowly increasing over time.
We have conducted the most important analyses and sent the data for evaluation. All data will be analyzed by several teams of highly specialized professionals within our facility. All data on these employees can be found online. We have thus far found the following results.
The subject appears to possess the ability to excrete fluid through its skin in an attempt to cool down. We have since lowered the temperature to 293 K. Exact time of the change and the exact gradient of temperature can be found elsewhere. The subject ceased to self-moisturize since.
The subject, though unconscious, reacts to electric stimuli as well. Short bursts of electric energy result in a contraction of the subject's extremities. Its heart rate is also disrupted by electric stimuli. The higher the stimuli, the greater the reaction, though the correlation is not linear.
Upon prolonged exposure to water, the subject's skin wrinkles. No other effects caused by contact with water have been observed. The subject cannot breathe under water.
Because of a sudden decline in heart rate after experiments involving change in the composition of the atmosphere inside the cage, we have decided to delay all further experiments until tomorrow when the subject is expected to regain consciousness.
Detailed analysis of all experiments and further analysis of observations listed here is expected to be done by 16.2.2020.
---
7.2.2020
The subject became self-aware during an experiment, namely the insertion of a camera down its respiratory tract, causing it to cough, raising its blood pressure and heart rate. Despite our worries, the subject's vital signs returned to their previous values shortly after.
Though awake, it remains in a sedated state. Until the tranquillizer leaves its system and the subject becomes less unpredictable, we have decided to cease all possibly dangerous experiments.
The subject's blood and excretions have been gathered another time and analyzed for differences. The analysis showed no signs of damage caused by the tranquillizer itself or any of our experiments.
---
8.2.2020
The subject remained in the sedated state.
We adjusted the temperature to 294.5 K.
---
9.2.2020
The subject has regained enough its power to be able to move. It has been decided to only observe what it does.
After numerous failed attempts it managed to sit up on its own.
It appears to be fascinated by its surroundings, incapable of identifying the many instruments situated around it. After taking a good look of everything in its vicinity, it decided to lie back down.
We are greatly interested in its actions once it fully replenishes itself.
---
10.2.2020
The subject sat up straight and managed to stand up on the hind two of its four extremities while we were fast asleep. Though we arrived to the laboratory not long after and have monitored its actions closely since, further study of the footage of said behavior is necessary before we draw any conclusions. The footage itself can be found elsewhere.
The subject wobbled in place for 55 seconds, then attempted to walk to the wall of the cage. It failed and stumbled on the ground. Regardless of its attempts, it got back up and tried again, this time succeeding. With the aid of the wall, it walked the entire perimeter of the cage, closely examining all equipment and other stationaries.
After having completed two complete circles it made its way back to the examination table and sat down. It kept looking at its extremities, and turning them around, as if there was something to see on the other side. The subject then proceeded to expand its extremities in many different manners, likely in an attempt to stretch. The crackling sounds of its internal structure were recorded and sent for analysis.
After several feeble attempts at producing sound with its vocal chords (the schematic of which can be found elsewhere), it finally succeeded. It took the subject some time to produce something other than silent squeaks, before mumbling something to itself. Raising its head and taking another look at the cage, it managed to speak.
"Where the hell am I?"
Such an observation marked a highlight of our study as the subject showed first signs of not only being an intelligent creature, but also part of a culture, evident by partaking in such a complex form of communication.
We were instructed not to attempt communicating with the subject, only stay put and observe.
We are awaiting further orders on how to proceed and are only observing until.
---
15.2.2020
The ban on communication remains.
The subject appears healthy, but bored and lacking exercise.
During its sleep we have conducted some additional analyses, though no additional breakthroughs need be reported here. The subject appears to be much like some others we have encountered before.
---
16.2.2020
We have received the results of all our extensive analyses, shortly followed by orders to terminate the experiment. The DNA of the subject has been stored in several separate containers so as to allow for safer transport to the many collection banks.
Based on the results gathered thus far it is safe to conclude the subject shows no signs of superiority. It has therefore been conducted its species is of no potential hazard to the plans of our leaders.
All restrictions of landing on their planet have thus been cleared.
We feel confident in saying that it is thanks to our extensive study noted briefly in this journal, and to a further extent elsewhere, that the excavation of our necessities and the termination of the indigenous species will proceed smoothly.
All detail regarding this study can be found in the aforementioned sections of the "XT experiment specification sheet". In a week time we will have prepared an extensive article on the matter and add "human" to the list of exterminated species.
Signed below,
Kri O'zab,
Head of Xzolab Inc.
---
While you are waiting for content new,
in the comments below leave me a clue,
an idea for a story you'd love to read,
a journey to the unknown my keyboard will lead.
---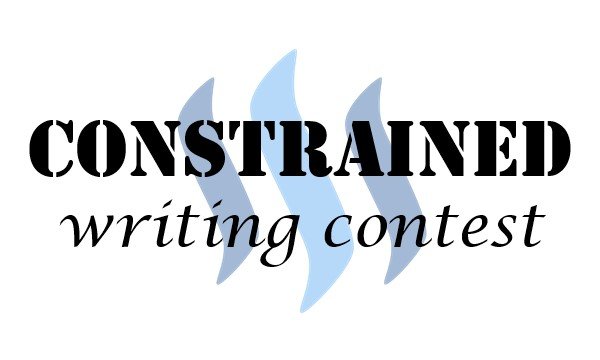 If you enjoy writing yourself, I am hosting a constrained writing contest, where each week I limit your writing with various rules and force you to be creative in brand new ways! If you're not a writer yourself, check it out and see what others have come up with! :D
---
I turn your writing prompts into stories.
Previous writing prompts I have fulfilled:
Next writing prompt to be fulfilled:
There are currently no writing prompt for me to fulfill.
Post your idea in the comments below to have it turned into a story!
Want such a table for your own work? Or even make it better? Learn how to do it here.
Five minute freewrite challenges I have fulfilled:
Fire, Toilet, Flash, Soft feet, Pillow, Grounding, Surprise, Ending the pain, Going for a walk, Car Mechanic, Murderer, Dog hair, Ducks, Untested medicine, Forbidden love, Vacation, Awakening, Dentist, Wild west.
---

Gif by
@rocking-dave
Should you find this post after the 7 day period and wish to throw me an upvote, please consider upvoting a newer post of mine. Thanks!