Marvelous Tales #18 - [My bunny Fluffy] + a popcontest entry
The following story is an entry to not just one, but two separate contests.
The writing prompts were:
---
A story revolved around the following two words: "bunny" and "carrot".
Link to contest: Here.
Provided by: @playfulfoodie
"Anything positive"
Link to contest: Here.
Provided by: @karenmckersie
---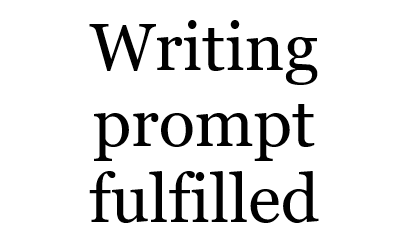 ---
»Want some, little fellow?«
I waved a carrot in front of the cage and he followed its every movement with his eyes.
»Oh, I know it's your favorite snack, alright. Here you go, Fluffy.«
---
I have been living alone ever since my wife passed away in a tragic car accident. It has been 8 years this February and it still hurts to think about it.
At first I enjoyed living alone, but I've come to realize that it was the solitude that didn't allow me to leave it all behind and begin living my life anew. Entering an empty house time and time again, with photos of her everywhere forced me into endless mourning and depression. I was ashamed of still having all of her stuff, so I never invited anyone over. I tried to play it cool in front of my friends but they soon realized something was off and even they left me. I even got fired from my job of 12 years. Apparently coming to work hungover or still drunk, smelling of booze and old sweat, feeling tired and lifeless all the time didn't quite make me the employee of the month.
I had too much time on my hands, too little to do and no friends or family to keep me company. I don't even remember most days because I was blackout drunk, but what little I do remember I sometimes wish I hadn't.
I didn't want to admit it then, but depression got the best of me.
It was only when I got so broke I couldn't even afford to get drunk anymore without stealing money, that I finally realized things have gone too far out of control and I really need to get a hold of myself.
On 27th of July I had finally decided in full.
I got rid of everything that reminded me of her. I shaved for the first time in 3 years and finally got myself a haircut. I called my former employer, apologized and promised to behave and by some miracle I got my old job back. I got rid of most of my old clothes and thoroughly washed the rest. I even joined the local street workout community.
But before crashing into my bed too tired to move, I paid a visit to the animal shelter down the street and adopted a little white furball and named him Fluffy. I had decided I was done with living alone.
I became a completely different man that day.
---
Coming home from work to my bunny now actually feels like coming home and not like entering a deserted living space. I can finally enjoy my meals in company instead of in solitude and I always know how to treat Fluffy right. Lots of fresh grass for the main course and two big carrot slices for dessert. I even take him out of his cage often and let him run freely around the house or just pet him until he falls asleep in my lap. Or until I do. I find it funny in a way, but I mostly credit Fluffy for my motivation in life. It's because I need and want to take care of him, that I must take care of me first. He's my light at the end of the tunnel and I can't help but think he has helped me just as much as I have helped him.
I also started to enjoy working out and I made some new friends at the park that motivate me daily and don't try and feed my former drinking habit. I even started flirting with women again. I haven't been successful yet, but I'm sure I'll find the right one soon enough. I have Fluffy to come home to anyway.
Reflecting back on my past I sometimes feel that I've lost so much time. So much time that I could have spent better. So much time that I could have been happier.
But then I look around and realize I would've never been so grateful for what I have now if I hadn't spent so much time having nothing but pain and misery.
---
The end
While you are waiting for content new,
in the comments below leave me a clue,
an idea for a story you'd love to read,
a journey to the unknown my keyboard will lead.
---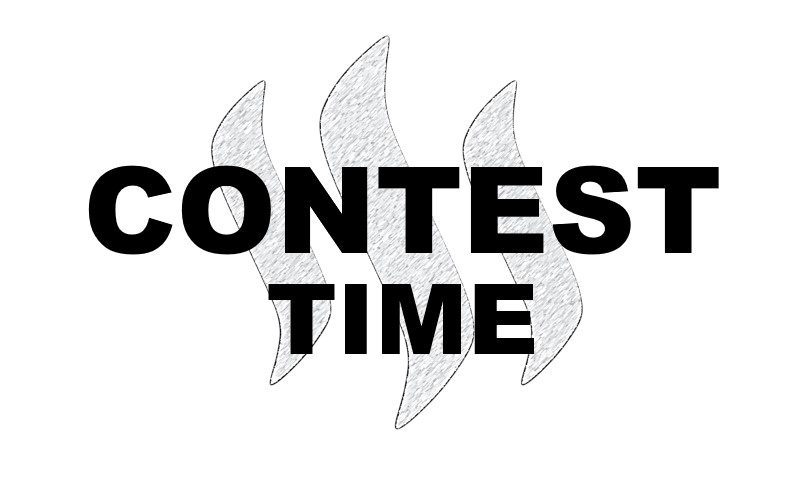 In case you enjoy writing, I am hosting a writing contest myself where I don't give you a writing prompt, but instead I give you different challenges that hinder your writing.
Check it out by clicking here.
---

---
Previous writing prompts fulfilled:
1, 2, 3, 4, 5, 6, 7, 8, 9, 10, 11
---
Next writing prompt:
"Your idea in the comments."
Provided by: @ "your name here"