[Short story] - A love story about a war veteran
The writing prompt was:
"A man is drafted into the army and separated from his fiancé for 7 years. He is afraid she had forgotten about him. write a short story about what happens when the war veteran finally arrives at where he hopes he'd find his fiancé."
Provided by: @acedawnmusic
---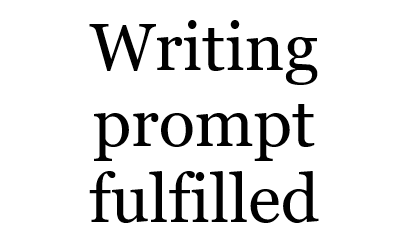 ---
For the first five years of my abscence we wrote letters to each other daily, but then all of a sudden hers just stopped coming.
I was certain she had met another man and forgot about me.
I stopped writing letters after a while and I never received any more.
I was drafted into the army on the 20th of August for a total serving time of 7 years. We were to marry on the 23rd, just three days after I was deported to fight in Africa.
We were to marry in front of a water fountain in Wilmington. The place where we first met.
On 23rd of August, exactly 9 years after the supposed wedding, I decided to pay a visit to the dolphin shaped fountain.
I arrived at the park's entrance at around 4 pm, feeling very uneasy. All the memories and emotions, both good and bad have overwhelmed me before even stepping foot in the park.
I took a couple of deep breaths and slowly headed toward the center of the park.
I was still about 100 feet away from the fountain when I saw her. Long blonde hair, a black summer dress, Converse shoes, ... She didn't change one bit.
I didn't know what to do. Go there and talk to her? But what would I have said?
Suddenly a man walked up to her and they hugged.
My heart immediately broke in a million tiny pieces and I froze in place.
My worst assumptions were correct. She had moved on. She had found someone new. She had forgotten about me.
My thoughts were already stuck with the endless amounts of alcohol I was about to consume later that day to try and numb the pain when she looked in my direction.
She recognised me.
She started running towards me with a smile on her face bigger than that of any child and I had no idea what to think.
Before I could come up with what to say or do she jumped me and wrapped her arms around me.
"George! It really is you!" She somehow managed to exclaim while kissing my entire face.
"I thought you had fallen in battle! You stopped replying to my letters and I thought I had lost you! Oh I'm so happy to see you're okay!"
I was completely puzzled. I had no idea what was going on. one second she was hugging another man and the next she was all over me.
"I wrote to you too, oh, I wrote so many times, Mary."
Then it suddenly hit me.
I was in Vietnam at that time and communication with the outside world was severely limited. Our letters must have either been intercepted along the way or straight out thrown into the trash bin.
I hugged her as tight as I should have the moment I was released from duty and returned her kisses.
When the initial euphoria subsided she introduced me to her friend Rodrick and told me everything about her life for the past 4 years I've missed.
When the letters stopped and she believed she had lost me she became severely depressed. She started working overtime to distract herself, ate only junk food and didn't exercise so she gained 20 pounds and had overall lost her will to live.
It wasn't until a year later that she met Rodrick at a business meeting who saw right through her happy mask and practically forced her to go see a psychiatrist and talk about her problems.
For the past three years he escorted her to our beloved water fountain, gave her some time to remember our time together and then stood by her side like the true friend he was.
They both assured me there was never anything romantic between the two of them and I believed it.
I told her what I had been up two in the 2 years that I had been back in the states, but never told her anything about my time in the army.
Nobody should bear the weight of the horrors we've seen and done during our time serving. Especially not our loved ones.
Mary and I are now happily married.
Rodrick and his wife Joanne are our best friends.
We are expecting our first child in 2 months.
---
The end
---
While you are waiting for content new,
in the comments below leave me a clue,
an idea for a story you'd love to read,
a journey to the unknown my keyboard will lead.
---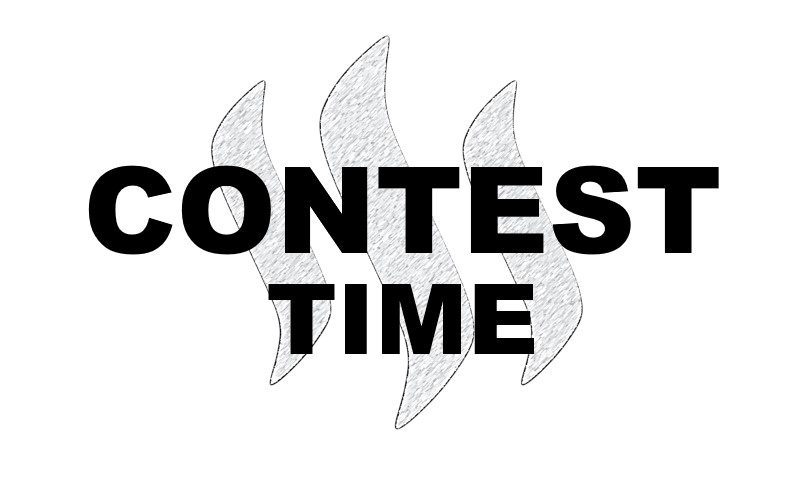 In case you enjoy writing, I am hosting a writing contest myself where I don't give you a writing prompt, but instead I give you different challenges that hinder your writing.
Check it out by clicking here.
---

---
Previous writing prompts fulfilled:
1, 2, 3, 4, 5, 6, 7, 8, 9, 10, 11, 12, 13, 14
---
Next writing prompt:
"Your idea in the comments."
Provided by: @ "your name here"