[Short story] - A terminally ill child wishes to meet a villain
The writing prompt was:
Most of the time the Make a Wish Foundation kids want to meet superheroes from the Justice League, but today a child wishes to meet a supervillain...
Provided by a reddit user smaug777000.
---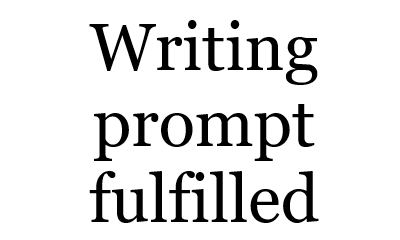 ---
"I believe you understand why I had my men kidnap you, Elliot."
I looked at the child sitting in a chair in the dead center of my safehouse.
He was bald, his skin wrinkled as if 80 years old and covered in red blisters. He could barely sit straight, but his eyes were wide open with excitement from the moment I stepped through the door.
I sat down opposed to him.
"So, if you don't mind me asking, why did you wish to meet me instead of one of the "good guys"?"
I air quoted "good guys" because all of them had dirty secrets the public knew nothing about.
"Everybody always wants to meet Batman and Superman and Captain America and what not. So, Why?"
"I never liked them. Not really. All they want is praise for their actions. Besides, having to live in the shadows must be very lonely. I figured you could use some company." He answered with a raspy voice.
His words hit me like a truck.
He was right about the superheroes and he was right about the loneliness.
Nobody ever wants to meet the villain. We're always portrayed as the scum of the Earth, the unnecessary evil.
When in fact we, or at the very least I, have a vision of Earth as a much better and happier place than it is now.
But sadly people are narrowsighted and don't want any change. Not even a change for the better.
So they flagged me a villain and sent their beloved superheroes to chase me like a pack of stray hounds chase an old bone.
I hugged him.
"Do you know why I'm trying to change the world?"
He shook his head no.
"Because just like you I was once also terminally ill. Nobody knew what it was and they didn't know how to help me. Not that they really tried to, either. Because they couldn't cure me they locked me down in the basement along with the other hopeless cases. Dozens and dozens of children and fully grown men and women crammed into a tight room just because they couldn't admit they didn't know how to cure us. Just because they couldn't portray themselves as the heroes who saved me."
I felt a tear rolling down my cheek and saw Elliot's eyes begin to water as well.
"It was then that I vowed to myself to make a change in this world. To take on the self-procclaimed heroes and help the ones in need for the sake of help, not of praise. I am not proud of what I had done in that prison cell, but there was no other way. By killing them I eased them of their pain and suffering and their souls gave me the power to heal myself and stand against the superheroes of the world. All I ever wanted was a better, less selfish world."
I touched his forehead with my palm.
"Your heart is pure, Elliot. There is still hope for mankind."
I channeled all my powers and closed my eyes.
When I reopened them, I was lying flat on the floor.
Elliot tried to help me get up, but with no success.
His skin was no longer wrinkled and covered in red blisters. His hair shone in light brown and his eyes were even more radiant than before.
I extended my wrinkled arm and placed my blistered palm on his cheek.
I tried to speak but I was too weak with the illness.
The last thing I remember was a tear of joy right before I closed my eyes for good.
---
The end
---
While you are waiting for content new,
in the comments below leave me a clue,
an idea for a story you'd love to read,
a journey to the unknown my keyboard will lead.
---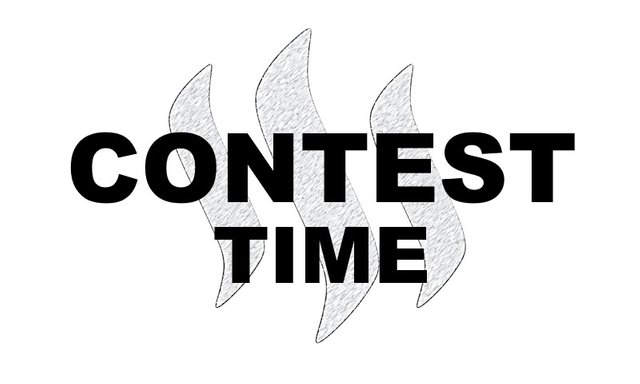 In case you enjoy writing, I am hosting a writing contest myself where I don't give you a writing prompt, but instead I give you different challenges that hinder your writing.
Check it out by clicking here.
---

---
Previous writing prompts fulfilled:
1, 2, 3, 4, 5, 6, 7, 8, 9, 10, 11, 12, 13, 14, 15, 16
---
Next writing prompt:
"Your idea in the comments."
Provided by: @ "your name here"