#7 - The giant depressed onion
The writing prompt was:
"Can you make a story about a giant depressed onion?"
Provided by: @itsmeemario
---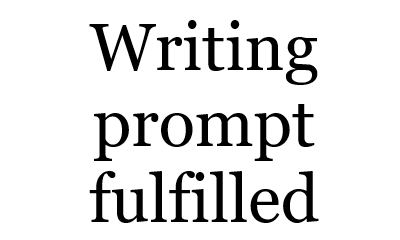 ---
Even the watermelons envied the Giant onion. She was the biggest of all the vegetables in the entire garden.
In the land of the vegetables, the bigger and the rounder you were, the more beautiful and the more respected you were. And if a vegetable was ugly to start with, it was gotten rid of when it was still small and pickled. Only the most beautiful of specimens were allowed to grow to their full potential.
---
Everybody thought the Giant onion was aloof. She was ignoring anyone who dared to court her and she never left her one spot. The most beautiful of each kind of vegetable tried their luck with the gorgeous Giant onion, but to no avail. She declined any and all propositions. She never even accepted a single date!
But unbeknownst to everyone but herself, the Giant onion was miserable. She spent her days in solitude not because she thought she was too good for the many stallions who were after her, but because she didn't want to be seen like this. She didn't want to be seen sad and crying all the time. She was rather known as beautiful and aloof than as sad and depressed.
---
A young carrot who had just well sprouted saw through her disguise in an instant. So he walked to her one day and made sure they were all alone.
"Giant onion, why are you feeling sad?"
Appaled, the beautiful Giant onion was left speechless. So the young carrot continued.
"I know what you're doing. It's not good for you, you know. You shouldn't hide your emotions like this. So I'll ask you again. Why are you feeling sad?"
The Giant onion couldn't help but shed a tear. Finally someone who was interested in her not just because of her size and beauty. Her tongue just unrolled itself.
"I've been announced the most beautiful vegetable of this garden a long time ago. So long, in fact, that I am now the oldest vegetable here. I was around long before any of you sprouted. And it was this blessing and curse of beauty that has marked me ever since."
She took out her handkerchief and wiped her tears. Only now did she make sure that they were alone.
"You see, back when I was little, I did my fair share of dating. Being as beautiful as I was, there were plenty of even the biggest of vegetables to choose from. I tried myself with squashes, tomatoes, cabbages and lettuces. But each and every time the outcome was the same."
She paused. The young carrot could see the sadness in her eyes.
"Everytime they got close and I took my clothes off, they cried. They were telling me I looked beautiful, but they cried. They cried and they cried and they cried and they cried," she continued crying ever more intensely. "How can I feel beautiful if whoever sees me bursts out crying? How can I feel anything but sad if all I do is make everybody cry? I don't want to see anybody cry. That's why I stay here, at the very edge of the garden. So noone has to cry because of me."
The young carrot got closer and hugged the Giant onion. He thought about a possible solution when he felt his eyes beginning to moisten aswell. It was then that he realised what the true problem was.
It wasn't the beauty of the Giant onion. It was her pheromones that were causing the teary waterfalls. They were, for some reason, irritating to the eyes. And as paradoxal as it was; the more excited she got, the more pheromones she released, and the more the other vegetables cried.
The young carrot pulled away from the hug and hid his eyes from the Giant onion. He didn't want her to see him crying. He knew that would only further depress her. Instead, he ran off to his dad's workshop without so much as a goodbye.
It further depressed the Giant onion because she believed even the young carrot had left her.
---
The next morning the young carrot returned to the Giant onion. He was exhausted having worked on this project all night, but he had a broad smile on his face. The Giant onion was surprised and happy to see him. She was looking forward to chatting with someone other than her usual seducers.
"With this, Giant onion, nobody will cry anymore."
He extended his arms to present her with his newest product. He had created air-tight goggles that keep the eyes safe. He put them on and walked closer to her.
"See? No tears."
The Gianr onion now began to cry with happiness. Her torments were finally over. She could finally live a normal life.
It was at that very moment that a human hand had descended from above.
She was plucked from the soil, only to be used for onion soup.
---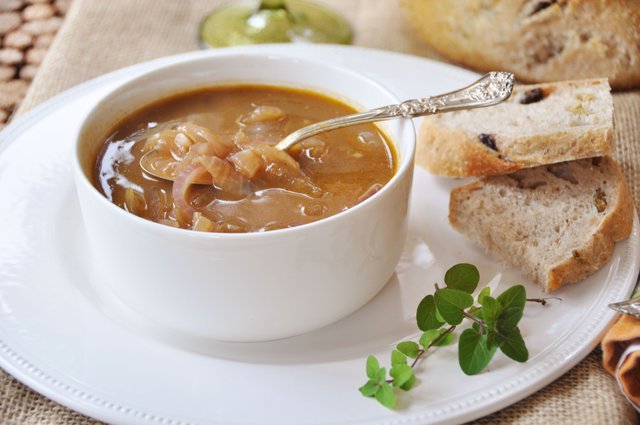 Image source
---
Thank you for reading my story. If you enjoyed it, please upvote, follow and resteem.

---
I turn your ideas into stories, so please leave them in the comments.
Previous writing prompts fulfilled: 1, 2, 3, 4, 5, 6
---
Tomorrow's writing prompt:
"I would like to read a story about a demon conversing with an angel about a very bad day."
provided by: @creativetruth