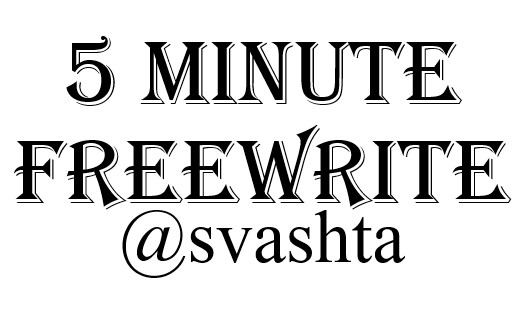 ---
Warrant
---
"Good day, officer, how may I help you?" I asked, surprised to see a police officer at my doorstep.
"We have a warrant to enter and search your house, Mister Bradley, so if you would be so kind to let us in."
He was by no means kind but I was in no position nor mood to argue. "Make yourself at home, officer," I leaned in to read his tag, but before I could get a clear sight of it he already pushed the door open and allowed himself inside.
He pulled out a notepad and a pen and started jotting something down as he made his way through my humble apartment–without ever taking his shoes off.
"May I just ask what this is about? Have I done anything wrong?" I asked at last, puzzled with the sight of a police officer only observing his surroundings without touching or moving anything. I would've thought he wanted to do a thorough search for something if he already went through the hassle of getting a warrant. I didn't mind him not checking my every drawer but I was weirded out by the fact that he didn't.
"Leave me," he replied, flickering the switch for my kitchen chandelier on and off repeatedly.
I decided it was best to leave him be. I asked if I could make myself a cup of coffee and offered him one as well, but he refused the offer.
It took him over half an hour to go through my entire apartment which wasn't big by any means–fit for two adults without children.
Before he left he pulled out a separate notepad–the one for writing penalty fines–and scribbled something on it before tearing out a copy he handed over to me. Before I even got a chance to read it in front of him and possibly object what he wrote, he was already out the door.
He fined me with $750 because I still had seventeen old carbon-wire light bulbs installed as opposed to the newer, more energy savvy alternatives.
I didn't get around to changing them because the new spiral light bulbs don't look good on a chandelier but apparently that was a costly mistake.
---
The prompt was:
"Bulb"

Liked what you read and want more such stories?
Want access to exclusive stories none of your friends read yet?
Or maybe just want to support me as an author?
I present you with my first published collection of 33 morbid stories!
---
Some of the stories are exclusive to the publication and some are freely available on the Steem blockchain, most of which been completely overhauled before publishing (or at least checked for all typos and other errors), so you're bound to be thrown off your chair even if (you believe) you've read them before.
---

Short stories I have written so far:
Want such a table for your own work? Or even make it better? Learn how to do it here.
---
Five minute freewrite challenges I have fulfilled so far:
Fire, Toilet, Flash, Soft feet, Pillow, Grounding, Surprise, Ending the pain, Going for a walk, Car Mechanic, Murderer, Dog hair, Ducks, Untested medicine, Forbidden love, Vacation, Awakening, Dentist, Wild west, Frozen Lake, Flea Market, Accident.
---

Should you find this post after the 7 day period and wish to throw me an upvote, please consider upvoting a newer post of mine. Thanks!