The writing prompt was:
"Calculational steps"

Provided by @tristancarax
---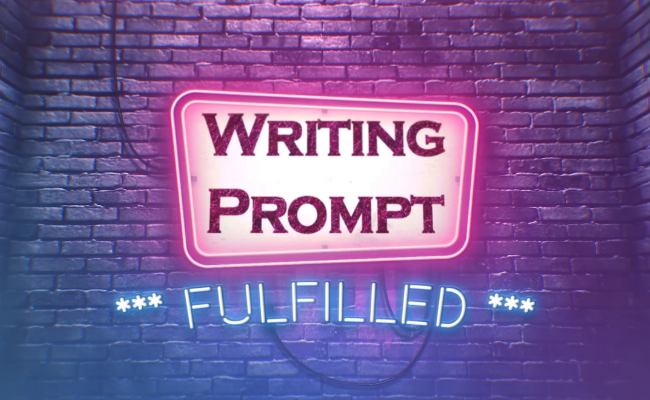 Image courtesy of @rocking-dave
---
"You told me you're the best." Vitro gently pressed the pistol's barrel against John's head and slowly slid it down to his neck. He approached John's face with his and whispered to him. "But this is taking a little long, Johnny boy. It's almost like you don't want to save your family. Tell you what. I'll give you ninety seconds, okay? Starting, …" Vitro looked at his watch and waited about five seconds for the second hand to reach 12. "Now."
"You're insane! I need more time!" John shouted whilst still typing on the keyboard as fast as he could.
"Tick, tock, tick, tock." Vitro was both calm and boisterous. He knew it was impossible to crack the code in that time, but he loved watching John try.
"You don't get it! It's over a million calculational steps!"
"Well, you're not doing them yourself, are you?" Vitro couldn't stop smiling slyly. "Oh, now I get it. The computer is slow. How stupid of me." Vitro continued with his act, then waved to one of the hostages to come closer. "Let's ask the manager what he can do about that, shall we?" Two of Vitro's accomplices grabbed the nicest dressed of the hostages – the bank's manager – and brought him to Vitro and John. "Tell me, is this computer always this slow?"
"It-It's the fastest computer we've got." He stuttered.
"I see. Any way to make it run faster for my boy Johnny here?"
"N-not that I know of."
"Sorry, Johnny. He can't help you." Vitro smiled at the manager then fired a round right between his eyeballs, killing him instantly. "Looks like you're just going to have to make it work." He looked at his watch again. "My, my. Would you look at the time? You've got fifteen seconds left." Vitro leaned in and placed his head next to John's, trying to make sense of the text on the screen. "So… Tell me… Are we close?"
"I need a minute more. Just give me a minute!" John was drenched in sweat.
"I see five seconds, Johnny boy. Three. Two. One. So, your daughter or your wife first?"
"A minute! I just need a minute!"
"I see. I'll decide then." He looked over to the two of his men standing near the hostages. "Bring me his wife."
They had to slap her twice to be able to separate her from her 6 year old daughter, but at last she gave in and they brought her to Vitro.
"It was a simple deal, Johnny. I break you out of prison, you crack the code and I let you walk free." He aimed the gun at John's wife. "But now you're telling me you need more time? So many false promises, Johnny. I held on to my part, didn't I? Because I'm a man of my word, Johnny boy, but you… apparently not." Vitro's face turned into a grin and he fired his gun. Her corpse fell right by John's feet.
"No! Sarah!" John let go of the keyboard and wanted to lean down to his now deceased wife, but he was quickly met by the barrel of Vitro's gun.
"Now, now, back to work. We've spent enough time, don't you think?" Vitro checked his wristwatch again, and the second hand just passed 12. "A minute, you said? Done!" Vitro waved to the two again – this time to bring him John's daughter. "But not a second longer." The two men carried the child next to her mother's corpse and put her down. She immediately hugged her mom's dead body. "I'd hate to kill a child, Johnny, so do me a favor and don't make me do it, okay?"
"I'm done! I'm done!" John pulled his hands to himself.
Vitro looked at the screen, text still running left and right. "Done? I don't see it done, Johnny boy. Are you trying to lie to me?" Vitro pointed his gun at John's daughter, but kept looking at John.
"No, I… We just need to wait for the computer to do the work now."
"How long will that take?"
"A minute. Two, maybe." John wiped the sweat off his forehead and hugged his daughter who jumped into his arms.
"You don't understand, Johnny. I don't have two minutes. We need to be out of here in two minutes. I need that money transferred in 90 seconds, okay? Else you die with her."
"It's out of my hands now! There's nothing I can do anymore!" He yelled back, hugging his daughter tight, trying to calm her down best he could. "There! It's done!" His daughter was still wrapped around his neck as he leaned over and started mashing the keyboard like a madman.
"60 seconds now, Johnny boy. Or we leave you behind and you have a nice chitchat with the cops."
Several textboxes appeared on screen, all saying "Operation complete."
"Alright boys! Time to get out of here!" Vitro laughed and shouted to his men. "And take his daughter. I promised you freedom, not her."
"No! Don't do this! I've done everything you asked me to! She's all I have left!" He tried his best to hold on to her, but Vitro's men managed to take her away from him.
"It's nothing personal, Johnny. I'm just a man of my word." Vitro fired his gun once more and killed the little girl on spot. Two of his men held John as he tried to get to her, and pulled him away with the rest of Vitro's group. "Now let's get the hell out of this shitty place, shall we?"
Vitro and his men, along with John, ran to a hole in the ground near the very end of the building and climbed down a ladder into the sewers, same way they came in. There was a long walk ahead of them – near 3000 feet – and they had no time to lose. They ran the first couple hundred feet just to build some distance, then walked the rest of the way.
Their extraction point was inside the only abandoned building in town that was slowly falling apart. When they got up to the surface, they ran through the back door and all shook hands between one another.
5 of them then entered a gray family car that had seen better days. Out in the sun it was also obvious their clothes looked like those of a common construction worker. The last of Vitro's companions left for one of the bicycles and drove off.
"This is where we part ways, Johnny. One is for you." He pointed at the two bicycles leaning on the wall. "I'll let you pick which you want." Vitro extended his hand toward John to shake his hand goodbye.
John looked over at the two bikes and did the math. "You planned this all along, didn't you? You never intended to bring my wife and daughter."
"I'm afraid you're right, Johnny boy. But look at it this way, you didn't get to see them before either. And now at least they don't have to live with you behind bars. Now come on, shake my hand and off you go."
John hesitated at first, but he had nothing else to do. He couldn't overpower Vitro, and even if he could, what good would it be? It wouldn't bring his wife and daughter back. It wouldn't aid his escape. He swallowed a mouthful of saliva and shook Vitro's hand without looking him in the eye. "I'll take blue." He said at last and went to mount it.
"One last thing, Johnny boy." Vitro called after him when he was already in motion. "Good work today." John waved his hand to Vitro, just wanting to get out of there as fast as possible. "I'll see you soon, Johnny." Vitro said quietly enough for John not to hear him, then mounted his bike and went his own way.
---
While you are waiting for content new,
in the comments below leave me a clue,
an idea for a story you'd love to read,
a journey to the unknown my keyboard will lead.
---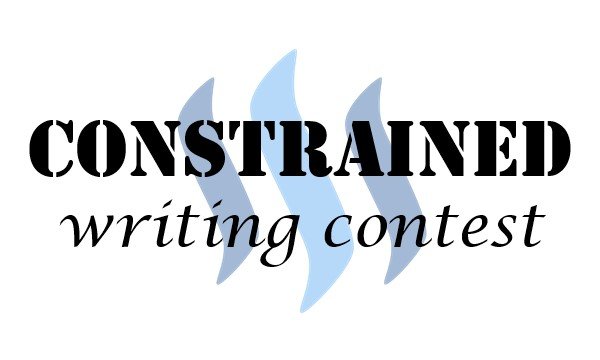 If you enjoy writing yourself, I am hosting a constrained writing contest, where each week I limit your writing with various rules and force you to be creative in brand new ways! If you're not a writer yourself, check it out and see what others have come up with! :D
---
I turn your writing prompts into stories.
Previous writing prompts I have fulfilled:
Next writing prompt to be fulfilled:
There are currently no writing prompt for me to fulfill.
Post your idea in the comments below to have it turned into a story!
Want such a table for your own work? Or even make it better? Learn how to do it here.
Five minute freewrite challenges I have fulfilled:
Fire, Toilet, Flash, Soft feet, Pillow, Grounding, Surprise, Ending the pain, Going for a walk, Car Mechanic, Murderer, Dog hair, Ducks, Untested medicine, Forbidden love, Vacation, Awakening, Dentist, Wild west.
---

Should you find this post after the 7 day period and wish to throw me an upvote, please consider upvoting a newer post of mine. Thanks!