The writing prompt was:
"Teargas in a protest."

Provided by @zoexantelamv
---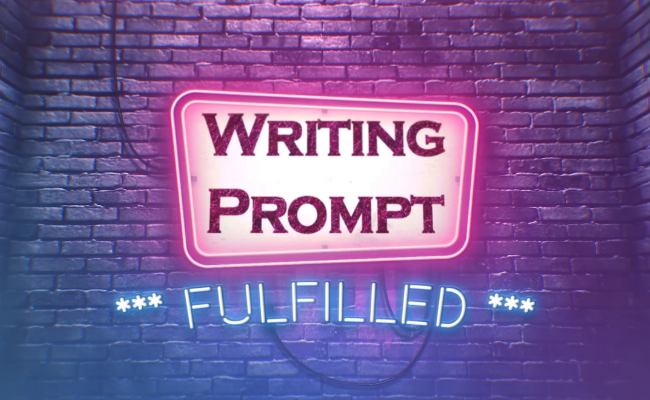 Image courtesy of @rocking-dave
---
"No more fees! No more fees! No more fees!" We shouted as one when Tom Baker, Head of the Student Organization of Ülmbrick, finished his speech about the alleged rise in college tuition.
It took him a solid half minute to quiet down the massive audience. Not everyone saw him and he thus needed to wait for the wave of silence to reach the back rows and the people in the more remote alleys.
There was at least 100,000 of us on the streets in front of the parliament that day, students – ex and future – and professors alike. For decades we have been witnessing slow fee increases on a year to year basis with our hands behind our backs brushing it off as regular inflation. This year, however, they have decided to raise all tuition fees for 25 %, lower scholarships by 10 %, and increase interest rates on student loans by 10 %, all the while keeping salaries of professors all the same.
After the information came out, it didn't take long – or much effort – to organize a nationwide protest. Everybody I knew was there, and everybody they knew as well. We have all suffered for far too as a minority, and we were determined to make a change.
Tom announced that the Dean of the University of Ülmbrick was to give a speech next, then walked off the school bus that served as a podium.
Before the Dean made it to the ladder, however, the crowd went wild and started shouting like mad. I didn't know what was going on at first, but then I made out the words they were shouting.
"Gas! Gas! Gas!"
I wanted to turn around to get ready to run with the crowd, but was entrapped by the people beside me. I couldn't turn around, let alone move.
The crowd started moving as one giant herd, and I along with it – facing the wrong direction and clumsily making backwards steps. I wanted to fight the masses at least enough so I could turn around, but to no avail. Even if I stopped walking backwards to try and focus on turning around, the crowd just kept on moving me on its own. No matter how hard I tried, I was stuck in a moving entity of a thousand people at the very least.
Facing backwards I could see a smoke cloud forming near the parliament. I could see the terrified faces of my colleagues scattered in the crowd. The terrified faces of my professors.
I tried turning around one final time, but just when I thought I succeeded, the worst happened. My knee jerked. I tried to catch my balance again, but it was too late. I couldn't keep up with the pace of the crowd and I fell.
Powerless against the mass to get myself up, I got trampled under the feet of a hundred men.
No matter the adrenaline I had in me, I could still feel every shoe that stepped on me.
The pain was excruciating, and my shouting futile. There was no way anyone could help me – the crowd just carried them along like it did me.
Then, all of a sudden, it all stopped.
I could feel a breeze of cold air on my body.
I was in pain and couldn't get up, but I was happy it was over and that I survived.
A group of policemen with gas masks approached me and I smiled at them, thinking they would call an ambulance and make sure I'm okay. I didn't know whether or not I was going to be arrested for protesting afterwards, nor did I care. I only wanted to get to the hospital and feel okay again.
Four of them gathered around me while the rest continued on their way to shoo the rest of the crowd away from the parliament.
"I can already see the headline," one of them laughed. The sound was distorted due to the gas mask, but still clear enough to understand. "Student lives taken by their colleagues trampling over them."
They all laughed.
"But I'm not dead." I thought to myself. As much as it hurt, I moved my arm to give a sign of life just in case they misjudged the situation, but the black silhouettes around me didn't seem to care.
I looked around again and saw another person – a woman – lying on the floor with five policemen around her, nightsticks in their hands and beating her wildly.
Only then did I realize what was going on. Realized what was to happen.
The first kick I got was to my lower back.
I thought I felt pain before, but it couldn't compare to that at all.
I mustered as much strength as I could to pull my arms up to my face and try to protect myself, but the kicks just kept on coming. My back, my chest, my head, nothing was safe.
I wanted to scream with pain, but couldn't. My lungs were empty of air and in between kicks I couldn't find time to them.
It wasn't until after they took out the nightsticks and started pounding on me that I felt my consciousness leaving me.
A blurry image of a finely polished policeman's shoe is the last thing I remember.
---
While you are waiting for content new,
in the comments below leave me a clue,
an idea for a story you'd love to read,
a journey to the unknown my keyboard will lead.
---
Short stories I have written so far:
Want such a table for your own work? Or even make it better? Learn how to do it here.
---
Five minute freewrite challenges I have fulfilled so far:
Fire, Toilet, Flash, Soft feet, Pillow, Grounding, Surprise, Ending the pain, Going for a walk, Car Mechanic, Murderer, Dog hair, Ducks, Untested medicine, Forbidden love, Vacation, Awakening, Dentist, Wild west.
---

Should you find this post after the 7 day period and wish to throw me an upvote, please consider upvoting a newer post of mine. Thanks!