The writing prompt was:
"Grief"

Provided by @mariannewest
---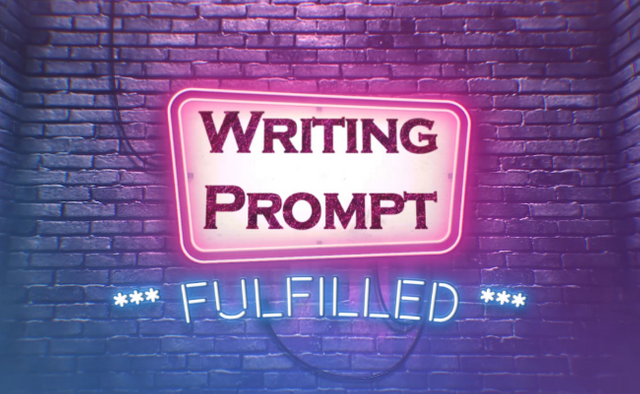 Image courtesy of @rocking-dave
---
"Don't be so hard on yourself. There was nothing you could do." The police officer kept repeating to me.
"I could've helped! I could've... At least tried." I sobbed.
"And get yourself killed too? You did the right thing, John." He sat down next to me on the sidewalk and put his arm around me. "There was nothing you could do." His words didn't help calm me down even though I knew he was right.
After a few moments of awkward silence, he lit up a cigarette and offered me one too–I declined. "I'm sorry to have to ask you this, but do you remember anything that could be of use?"
Thomas and I found ourselves in the middle of an armed robbery that day, and it was only by a miracle that I ran back to get ice cream when Thomas was already waiting in line to the cashier.
Just as I left him in the waiting line, two masked men entered through the front door and fired three shots into the air to strike terror in both the cashiers and the customers. Everyone dropped on the floor instantly–myself included.
They shouted for everyone to put their hands behind their heads and for the cashiers to empty their registers.
I didn't see anything, but judging by what I heard, Thomas didn't do as instructed, and even talked back when they asked him again.
"Why don't you put the guns down and we find you two a proper job? I'll help you." Tears came pouring down my eyes. "That's what he told them before he got shot. He was a hero, officer. A real life hero." The lump in my throat made it near impossible to talk. "And all I did was lay down on the floor and do nothing!" I yelled, grabbed a rock that was on the floor next to me and threw it as hard as I could. "I could've helped! I could've been there for him!"
The officer dropped his cigarette and hugged me. "He will forever be a hero, John. In all our hearts." I could feel his voice start shaking as well. "As long as we live, he lives, too. Through all of us."
"I just lay there. I didn't help him." I kept muttering to myself.
He got up and offered me a helping hand. "Come, let's get you something to eat and then get you home."
"But, …"
"Don't worry, the others will wrap it up here. Come."
I took his hand and he helped me stand up, then escorted me to his police car.
"So, where to?" he pointed at the passenger seat when I had already wanted to sit in the back.
"Taco Bell," was the only reply I could muster.
That was the first time I ever drove in a police car, and also the first time with the lights and the sirens on–per my request.
Being away from the crime scene, enjoying a warm meal, and talking about everything other than what had happened helped me feel better. It turned out that the police officer that had been talking to me the entire time was in fact one of the best detectives in the country. He worked undercover a lot, and some of the country's greatest arrests were under his belt. I enjoyed listening to stories from his work, even though they contained a lot of death–they kept my mind busy.
When I asked him about his colleagues, he told me he had lost many of his friends, too. "My line of work isn't really known for its safety," he chuckled, "but you're never okay with losing a colleague. Or worse, a close friend."
"Does it get any easier with time, though?"
"That, my friend, is up to you to decide. If you let it consume you, it will only get harder. If you choose to confront it and make peace with it, it will get easier. Time itself will never heal your wounds, only you yourself will." He saw me starting to tear up again, so he continued. "That doesn't mean you have to try and forget about your friend. Even if you wanted to, you couldn't. What I meant was that if you allow for anything in life to have power over you, it will have power over you. Acknowledge your loss, confront it, and accept it. Remember him with pride and with a smile on your face." He noticed a tear rolling down my left cheek. "He wouldn't want you to cry, now, would he?" We both smiled as he offered me a handkerchief.
We talked some more about whatever topic came to mind, when we suddenly realized the time read midnight.
He drove me home–with the sirens on, of course–thanked me for cooperation and the information I gave them and left. I thought I would see him again at the funeral or at the station when I got summoned there, but I didn't. I didn't even get to know his name.
All I remember of him are the words he told me before I left his car–which I still live by to this day.
"Remember, John, you always have a choice. You can choose to suffer, or you can choose to smile, no matter what the world throws at you. Always a choice, John, always."

Liked what you read and want more such stories?
Want access to exclusive stories none of your friends read yet?
Or maybe just want to support me as an author?
I present you with my first published collection of 33 morbid stories!
---
Some of the stories are exclusive to the publication and some are freely available on the Steem blockchain, most of which been completely overhauled before publishing (or at least checked for all typos and other errors), so you're bound to be thrown off your chair even if (you believe) you've read them before.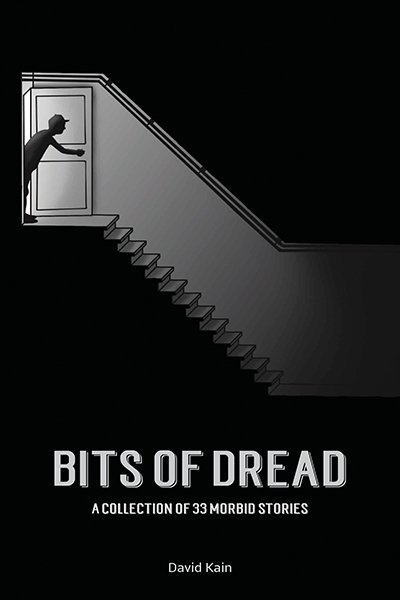 Purchase options:
Amazon kindle
e-book from me (purchasable with STEEM)
Paperback available starting 22nd August.
---
But honestly, do you really want to miss out on exclusive content?

Short stories I have written so far:
Want such a table for your own work? Or even make it better? Learn how to do it here.
---
Five minute freewrite challenges I have fulfilled so far:
Fire, Toilet, Flash, Soft feet, Pillow, Grounding, Surprise, Ending the pain, Going for a walk, Car Mechanic, Murderer, Dog hair, Ducks, Untested medicine, Forbidden love, Vacation, Awakening, Dentist, Wild west.
---

Should you find this post after the 7 day period and wish to throw me an upvote, please consider upvoting a newer post of mine. Thanks!