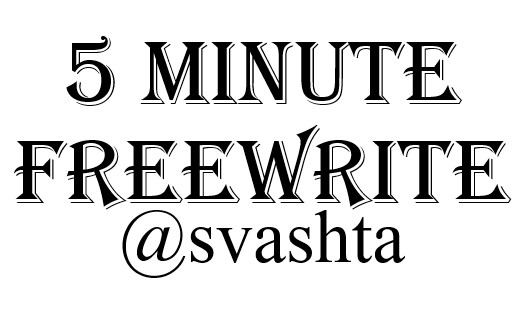 ---
The Gut Monster
---
My friends and I frequented a local cafeteria because of a cute waitress. We were all single, all four of us, and they all fell for her blonde hair and long legs. She was our age and very cute but there was something off about her smile.
They all complimented her on it, but whenever I saw her smile, it gave me the creeps.
There wasn't anything about it that I could point my finger at and identify as spooky, but no matter how hard I tried to ignore it, I still got the chills every single time we locked eyes and she smiled.
Over time we became friends and talked a lot when there weren't other customers around and she seemed like a very cool girl. Judging by the occasional wink I received from her, I could even say she took a liking for me.
I didn't tell the guys about it at first, but caved In at last and they all told me to make a move.
(End of prompt 1: "She had, what they call a healthy smile. But whenever I looked at her, she gave me the creeps."
I ended up asking her for a date one day and she was overjoyed with the idea.
I took her to the movies because it was dark and I didn't need to watch her smile.
We kissed after the movie and she ended up over at my place.
It was a fun night but when I wanted her to leave in the morning, she wouldn't budge. She demanded I make her breakfast–but not something I'd ever expect from a normal person.
She demanded I cook her an entire pot of chili. I couldn't make sense of anything but at that point just wanted her gone, so I agreed to make her an entire pot of chili if she then left.
She didn't leave.
She chowed down the entire pot of chili and returned to her somewhat normal self.
I figured since I was home alone and she was okay and cute she could stick around and we'd have some more fun, which we did. She spent the entire week at my place, only leaving for work, and eating two entire pots of food each day. I liked her and her company so I thought to myself I can live with that oddity.
When my parents returned from their trip to the seaside is where things really got messy.
I couldn't tell them my new girlfriend eats two entire pots of food a day, so I often had to sneak into the kitchen in the middle of the night and cook for her in advance.
My parents were kind enough to let her stay in my room, but only if we took a long walk with our dog every Sunday afternoon. Given no other choice, we agreed.
(End of prompt 2.: "Sunday afternoon walks were mandatory. But sometimes, I hid in the kitchen and cooked huge pots of food.)"
Everything was normal–if you could call it that–for about two months, when we set out to clean the attic. All the stuff inside was very old and because it was of no sentimental value to me or my parents, we decided to throw it all out.
We were taking out boxes full of whatever junk had piled up over the years, when one of the boxes gave in to the weight of its contents.
A whole lot of old medical equipment dropped on the floor, along with a book that opened at a certain page, the title of which read: "The Gut Monster."
I picked it up and jokingly told Stacy it was what she had, but the more I kept reading it, the more I realized all her symptoms did indeed match with the ones listed in the books.
I rushed her to the emergency room that same day and they confirmed she had giant tapeworms inside her.
They prescribed her some medicine and in a matter of weeks she was completely fine, and her weird spooky smile was gone.
Prompt 3 was: "a book dropped"

Liked what you read and want more such stories?
Want access to exclusive stories none of your friends read yet?
Or maybe just want to support me as an author?
I present you with my first published collection of 33 morbid stories!
---
Some of the stories are exclusive to the publication and some are freely available on the Steem blockchain, most of which been completely overhauled before publishing (or at least checked for all typos and other errors), so you're bound to be thrown off your chair even if (you believe) you've read them before.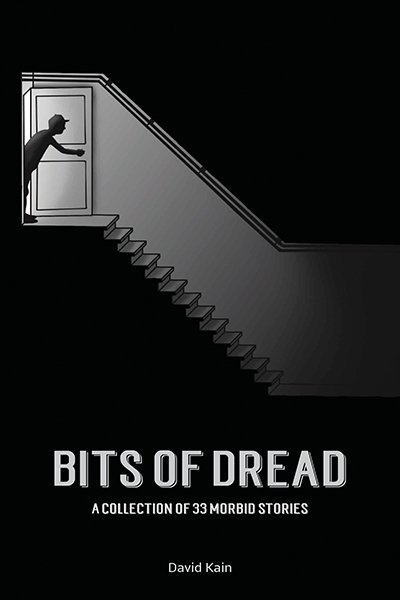 Purchase options:
Amazon kindle
Other retailers
e-book from me (purchasable with STEEM)
Paperback available starting 22nd August.
---

Short stories I have written so far:
Want such a table for your own work? Or even make it better? Learn how to do it here.
---
Five minute freewrite challenges I have fulfilled so far:
Fire, Toilet, Flash, Soft feet, Pillow, Grounding, Surprise, Ending the pain, Going for a walk, Car Mechanic, Murderer, Dog hair, Ducks, Untested medicine, Forbidden love, Vacation, Awakening, Dentist, Wild west, Frozen Lake, Flea Market, Accident.
---

Should you find this post after the 7 day period and wish to throw me an upvote, please consider upvoting a newer post of mine. Thanks!