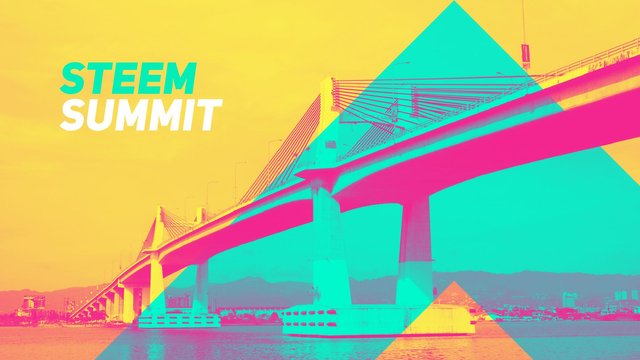 Greetings from Steem Summit organizers!
Did you catch the Steem Summit fever? Or the @surpassinggoogle fever? Either way, it's still a testament of Steem Summit's undeniable feat. It's almost a week already, but we can still feel the heat as the performers lit the stage with their talents. We can still feel the inspiration coming from the speakers themselves. But the most memorable of all, is the last minute appearance of our boy, Terry! The great celebrity in the name of @surpassinggoogle came to Steem Summit!
We bet you heard about it already. Even @surpassinggoogle himself, made a wonderful post about it. Because of that, it becomes clear that Steem Summit has made a mark in the Steemit community. The fourth goal of Steem Summit, which is to solidify the presence of the Cebuano community in Steemit, has been realized. In fact, as organizers, we can proudly say that all the goals of Steem Summit have been achieved.
Are you excited for the next event? Well, stay tuned with us as bring more activities that will surely make us more united as a Steemit community. In the meantime, here are the post of the attendees that were the true measurement of how was Steem Summit last April 22, 2018:
@legendarryll: Steem Summit Official Video
@jan.lives: Official Steem Summit Photobooth Shots
@ybanezkim26: Steem Summit Organizer's Perspective
Steem Summit Was A Success! Words of Gratitude Before I Sleep
My Photo is Now an Artifact Due to Surpassinggoogle's Signature
@thegaillery: Sunday Reflection
@surpassinggoogle: Am Telling You For A Fact, "There Will Never Be Another 'Steemit'". Any Doubts? Read This Post!
If You Know How To Spot Signs, Then You Will See And Foresee The True Expanse Of Steemit's Beauty. "Steemit Is Beautiful".
@themanualbot: Steem Summit short summary - Cebu's First Annual Gathering: w/ Speakers, Productions, Exhibits and a Surprise Session!
Steem Summit - @surpassinggoogle last minute appearance of the event!
Steem Summit - @surpassinggoogle is on video giving his words of encouragement.
@jsmalila: Regaining The Drive, All Thanks to Steem Summit!
@reewritesthings: 5 Things I learned from the Steem Summit
@brokemancode: My Steem Summit Experience
Where was @brokemancode after the Steem Summit Program?
Steem Summit Souvenirs
@anneporter: Things I LOVE (and HATE) about the Steem Summit
@xaydtrips: A Quick Spotlight on the Steem Summit Working Committee + How to Claim Your Exhibit Souvenirs and Certificates for Winners and Panelists
On Writing and Milestones
Steem Summit Surprise Guest: Surpassing Google
@jassennessaj: Steemsummit : My Full Realization and Visualization of Cebu Community
Hey It's Terry! - @surpassinggoogle
A @surpassinggoogle Signed Photo | Thank you :)
@morken: The First Steemsummit in the Philippines: A Fruitful Event | Fun filled Activities | Educational and Motivational Talks | "We Plan to Win, We Deserve to Win! Cebu Community, Be Prepared!"
@xsasj: Steem Summit - An event full of Knowledge, Passion & Dreams about @Surpassinggoogle
@smaeunabs: The Sweet Surprises of Steem Summit
@mindblast: 1st Steem Summit was a success
@nikkabomb: I saw @surpassinggoogle during the STEEM SUMMIT 2018 in Cebu, Philippines!!!
@ligarayk: And it happened! THE FIRST EVER CEBU STEEMSUMMIT IS SUCCESSFUL! Big time speakers, Lessons, Perfomances and The buzzer beater visit of the "people's whale", @surpassinggoogle!!!
@indayclara: Steem Summit Cebu was a blast! Learning about Blockchain, Kryptonia & Superior Coins; Meeting @surpassinggoogle in person and celebrating Success, Talent and Friendship!
Words of Wisdom from @surpassinggoogle himself! What Terry said to us during the Steem Summit Special Session.
@geeyang15: First Cebu Steem Summit Meet-Up: Most Memorable Moment happened in my steemit journey! Full of Happiness, Excitement and SURPRISES!
@iamqueenlevita: STEEM SUMMIT CEBU 2018 - A Gathering of Steemians
Just when @surpassinggoogle came!
@carlitojoshua: The Successful Steem Summit | The Summary, Experiences, Learnings, Photographs and The Community
Building Camaraderie Through Steemit | Steem Summit | Life Blog
SteemSummit Souvenirs | Colourful Photography
@jackobeat: STEEM SUMMIT WELCOMED STEEMIT BEATBOX COMMUNITY | APRIL 22,2018
@ryancalaunan: Steem Summit was a Blast!
@liamnov: STEEMPH.CEBU CONDUCTS FIRST STEEMSUMMIT IN CEBU
DELICIOUS FOOD DURING STEEMSUMMIT
@joancabz: Mr.Surprise Guest| @surpassinggoogle is in Steem Summit Cebu!
First ever STEEM SUMMIT | A STEEMIT EVENT TO REMEMBER <3 :)
STEEM SUMMIT SOUVENIRS | A TOKEN OF APPRECIATION FROM ALL THE HARDWORKING PEOPLE WHO MADE THE EVENT SUCCESSFUL!!
@iamwhatiamnot: Steem Summit 2018: This is it!!! Steemit is now making an Edge here in Cebu PHILIPPINES
@jaderpogi: A SUCCESSFUL STEEM SUMMIT EVENT | MY REVIEW TO THE EVENT
STEEM SUMMIT BEATBOX VIDEO PERFORMANCE OF STEEMIT BEATBOX COMMUNITY
@junebride: Thank You Steem Summit for the Printed Photos!
Philippines' First Steem Summit Held in Cebu City
Introducing Steem Summit Faces
@panoramicview: My First Steem Summit Experience
@jason04: Steem Summit - Sir Terry's Surprise Video Message and His Surprise Visit ( Sadly, I am home when he came)!!!
Steem Summit in ASPACE,Cebu : A Worth It and a Memorable Experience !!!!
@josephace135: My Experience Attending the Steem Summit | Milestone Unlocked
We All Have Limits
Steemit Beatbox Community's Presentation During Steem Summit
@jackobeat's Beatbox of Havana during the Steem Summit held at ASPACE Cebu
Souvenirs for Early Birds
@julsmlz: REFLECTIONS FROM SIR TERRY's WORDS (A.K.A @surpassinggoogle) | STEEM SUMMIT
@jemzem: My Awesome Steem Summit Experience
@sorenkierkegaard: CONGRATULATIONS STEEMSUMMIT de CEBU: FOR THE SUCCESSFUL EVENT WITH INTERNATIONA SPEAKERS OF KRYPTONIA: WITH SURPRISE GUEST @surpassinggoogle
@phoenixlady: Steemsummit Photos
Steemsummit photos
@daisydelta: First Cebu Steem Summit| building camaraderie, uplifting talents and gateway to crypto
STEEMSUMMIT | The Grace and Power of Talent of a Cebuana Steemian| @anneporter | POLE DANCING
@abchro: A Day to Remember Version 1.0: My @steemsummit Experience
#A Day to Remember: Souvenirs
Steemsummit: Witnessing @surpassinggoogle Personal Message via Video
@chuuuckie: SteemSummit, Kryptonia & More : Biggest Milestone of SteemCebu!
SteemSummit Meetup a 1 Minute Vlog
@steembytes: The Video Message of @surpassinggoogle during steemsummit
My Video about My Heartfelt thanks to Steemsummit Organizers
@jembee: Steem Summit in Cebu: Showcase of talents, exhibits, sharing of knowledge, awardings, and photoshoots ✨
Sir Terry's surprise visit and his inspirational message to everyone!
Steem Summit 2018: Certificate of Recognition ✨
@lydamaxine: First Ever Cebu Steem Summit
@olaivart: Cebu, you're easy to love!
@juichi: Steemph.Cebu's " Steem Summit 2018 " Fun and Surprises!
@surpassinggoogle's message during the Cebu Steem Summit meet up 2018.
@aiyeecanoy: My first experienced in joining @steemsummit activity meetup !
@gecaintristan: First ever Steem Summit of Cebu!
@japh: Steem Summit 2018 Culmination Event
@jacobpolicediez: Sir Terry Ajayi' @Surpassinggoogle' s Surprise Video and Surprise Visit
@mikeyurnero: STEEMSUMMIT | KRYPTONIA/SUPERIORCOIN
@christianyocte: Steem Summit: Learnings, Hopes, Thank Yous & Realizations
@jayniel: STEEM SUMMIT |ASPACE Crossroads| : My first and most memorable meetup of Steemians.
@riyuwe: #STEEMSUMMIT Experience
@dwaeji-aizelle: The First SteemSummit was a BLAST! - A Space Cebu, Crossroad 🚀 🎆 🔥
Keep the posts coming guys!
Thank you @donkeypong, @maefe30, and @kryptonia for helping us make the event memorable to everyone!
Stay tuned for more exciting updates!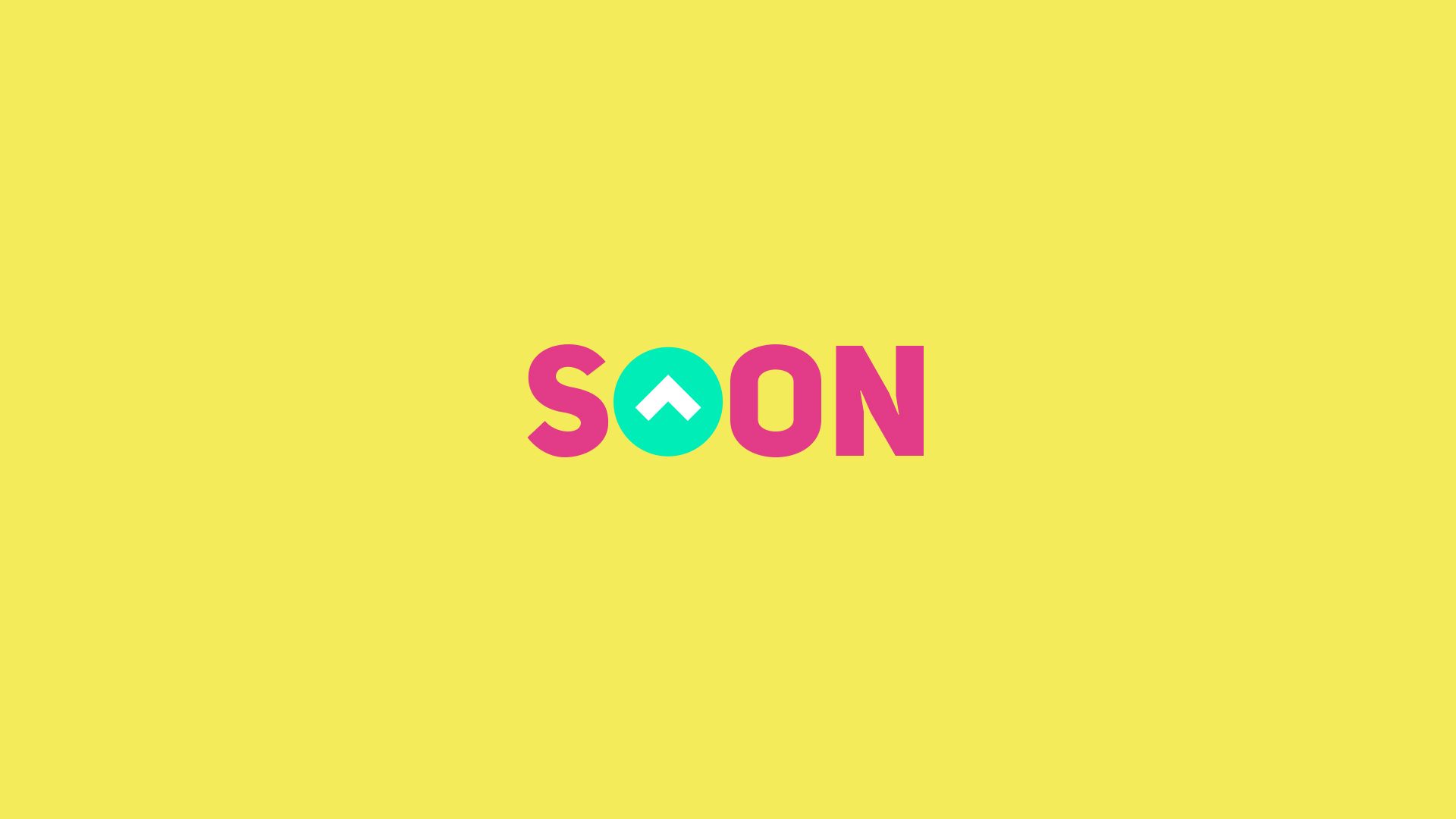 Love,
Steem Summit Organizers