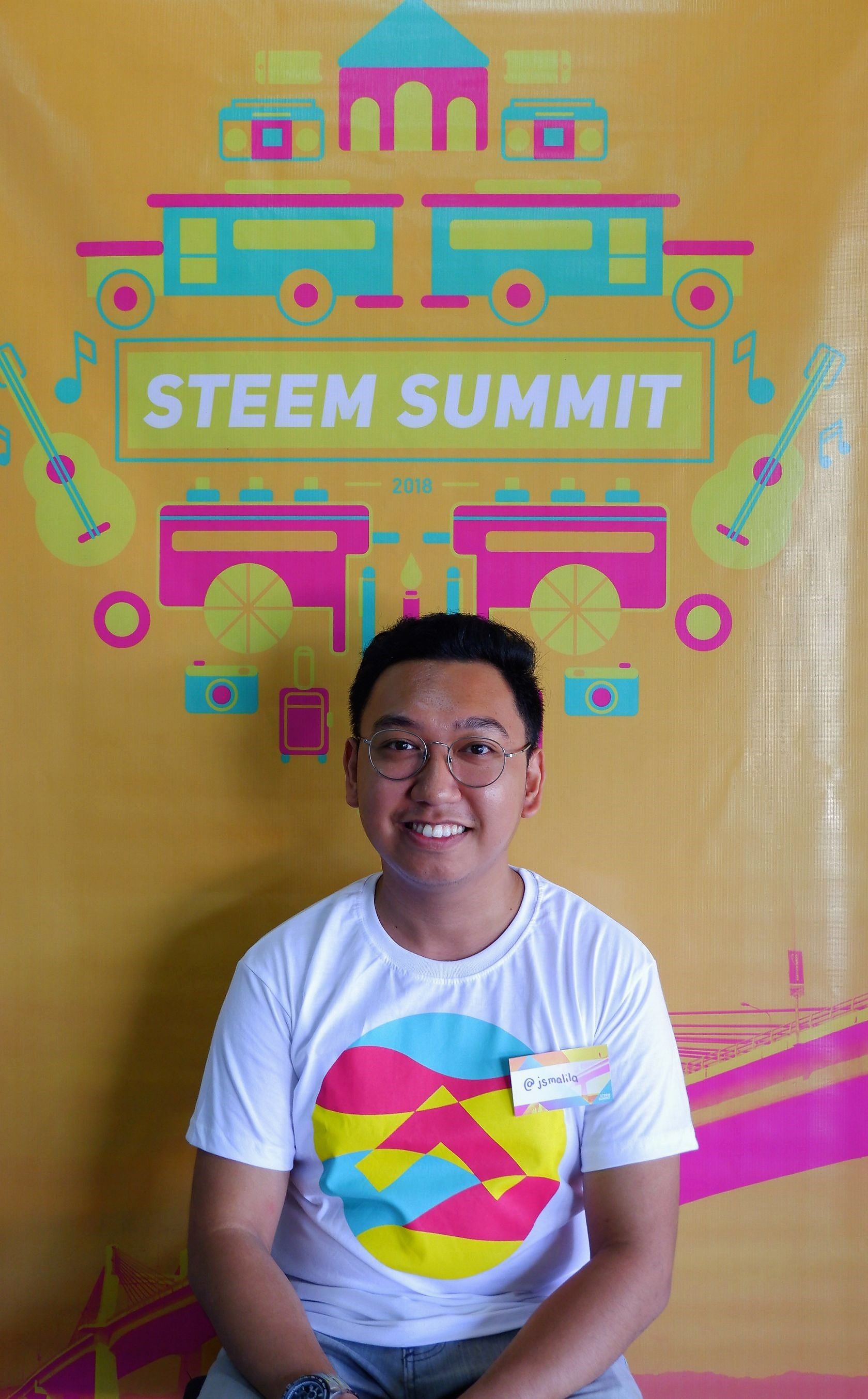 Hello guys! I hope this huge primary picture here in my post won't scare you. Hahaha.
I never thought that a short hiatus from Steemit would make me miss a lot of important things, but I am happy to say that this comeback of mine surely did give me a strong kick to start working my ass off and reconnect to the community. Hello once again!
As I joined this platform five months ago, meeting the people behind the creative content in each post is something that never crossed my mind. If there is someone that I interact to in social media, it would be because I have met them first in person, or there is this prior "offline" connection that we share, e.g. a distant relative, a senior in my previous school, etc. I am probably accustomed to what I think I know about the social media dynamics: you use these tools to maintain connections that were built offline and observe the lives of other people you don't really know in person.
Steemit was able to break that notion in my head. I have heard from my dear friend Gail (@thegaillery) that the people from Steemit here in Cebu City are doing meetups, and that made me a little bit amazed and confused at first. Amazed, maybe because they have done something that is not usual to me which is to meet and greet the real people behind the usernames that we see in the feed. Confused because if I join them, perhaps I do not know how to present myself "offline".
Steem Summit came, all thanks to the few of the many creative and hard-working Steemians here in the Cebu City community for making this happen.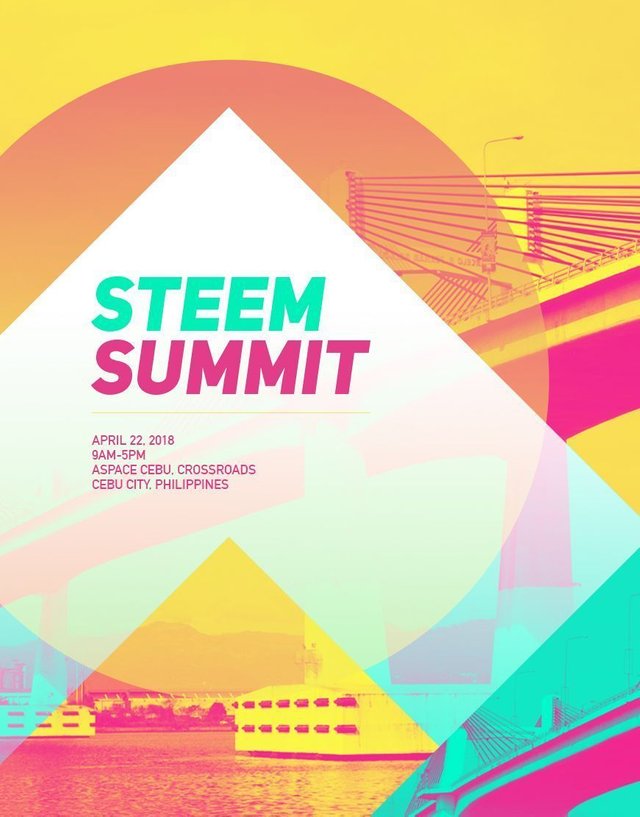 The official poster for the Steem Summit. Photo grabbed from the post from @jan.lives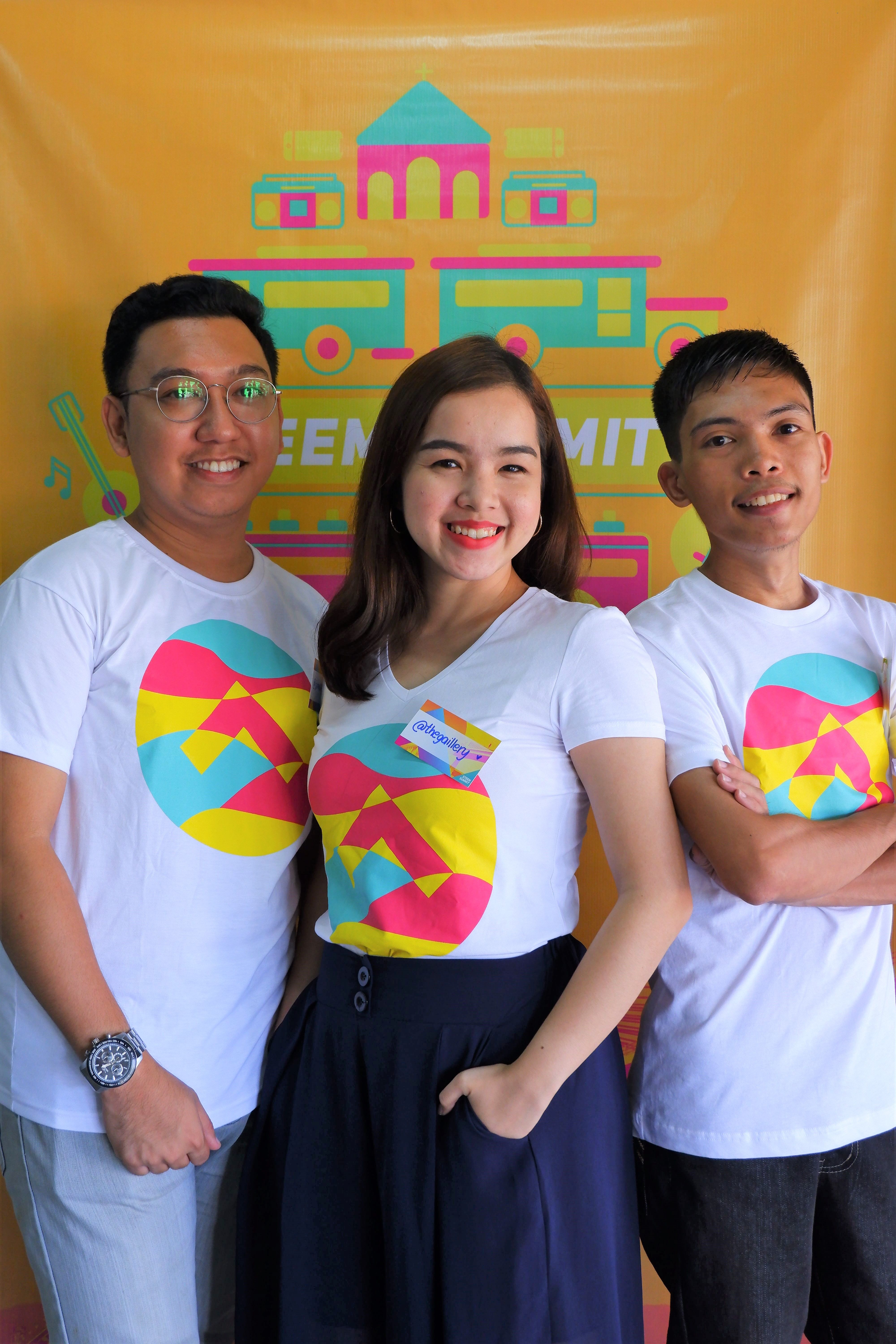 Photo opportunity with the two people who introduced me to Steemit, @thegaillery and @ybanezkim26
One thing I really liked about this meeting, especially for me as a first-time meetup participant, is that every time I read each of the Steemian's usernames, the first thing that I always say to them as a form of greeting is:
"Hello! Ikaw man diay tung nag-write about ani na topic! Finally, nakakita najud ko nimo!" (Hello! You're the one who wrote about this topic, right? Finally! So glad to meet you!).
Kim (@ybanezkim26) and Gail have been the closest people I can talk to here in Steemit without being too stiff and composed, yet this event made me talk to other Steemians as if our connections have been already built before our actual meetup.
I have known Darryll (@legendarryll) years ago since we came from the same department before in the university and also because of Kim and Gail, but it was my first time to interact and work with him in person. Hi Dar, I'm one of your avid fans! Hahaha. I'm so amazed by your video-taking moments in Steem Summit. While looking at you, the only thing that is on my mind is on how amazing your next video on Steem Summit will be.
I have seen the faces of Alfred and Roger before in some pictures in Facebook, but honestly I still find it hard before to distinguish who among them is the @thebrokemancode and @manualbot. Hahaha. I can assure to you guys that starting Sunday, I will remember and differentiate you by name and image. Promise!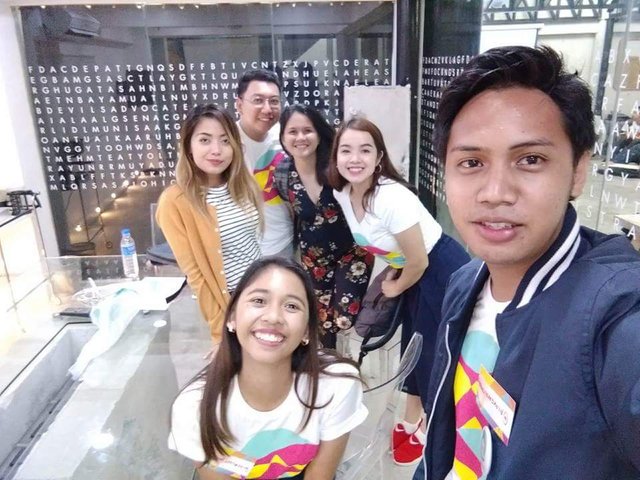 Ree has caught my attention primarily because together with Alfred, she joined the Takeaways of The Confidence Project and has made very good write-ups. I was happy to observe how she taught Xayd (@xaydtrips) how to properly do the strokes while waiting for the participants in the registration booth. Both of these girls' amazing posts here in Steemit matched with their amazing personalities.
And who would forget Nikka (@nikkabomb) and Sheila (@smaeunabs) in Steem Summit? Hello Nikka, I can still remember the story behind your username. Hahaha. Thank you so much for joining The Confidence Project. Sharing your personal story to us with Gail inspired us to write a Takeaway that is inclined to that topic. I hope that we can connect soonest through the ideas and stories that we share. I'm excited to also work with Sheila in the future, mainly because she is a mutual friend of Kath and Ann (@namranna), two of my very good and "kalog" friends in college. Thanks for the time, Sheila!
Thank you also Janah (@jan.lives) for the company! I suppose we share the same sentiments, being one of the newbies in this platform. I hope that we get to grab the upcoming opportunities together and grow from these in the long run.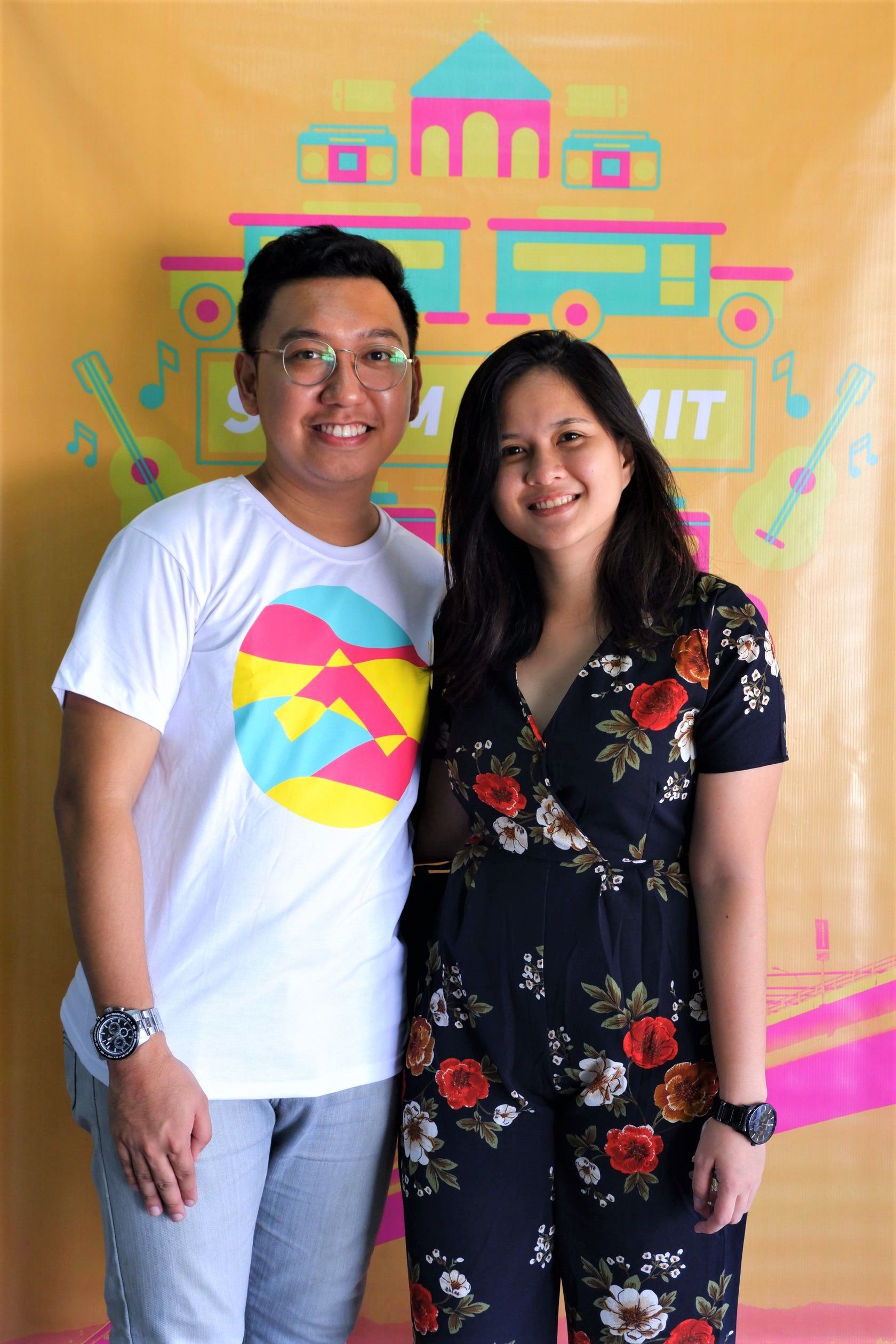 Photo booth session with @jan.lives. Actually, the two of us have been together most of the time in the event because we were assigned to meet and greet the participants as they enter the event hall.
I want to make a special mention to my new friend, Ate Anne Porter (@anneporter), for an extended chika after the Steem Summit. I look up to you because of your pleasing personality and achievements in life, and I am so excited to hear more from you and learn important things that I cannot find from other people. Pole dancing might be something that I cannot do and I definitely have no plans of doing it, so maybe that would be an exception to the list. Hahaha!
There are some people that I would really love to mention, especially those Steemph.Cebu leaders who were very hardworking to make this community what it is now. To be honest, I still feel shy to interact with you guys! Hahaha. Given my renewed drive to put myself on track, I am hoping to meet you all soon and learn from all of you.
The first half of my post solely focused on the people involved in the Summit. Honestly, there was also an underlying "feel" that I observed as the event progressed. I realized that the backdrop of all the fun talk is a serious business. I mean, I have to say that I am so close to being an innocent person here in the community. As I try my best to digest all the information from the Senn brothers about the technology involved in this platform, I realized that in order to actively participate, I need to spare my time to learn the basics not only by myself, but also through the people who have been here for a longer time than I am.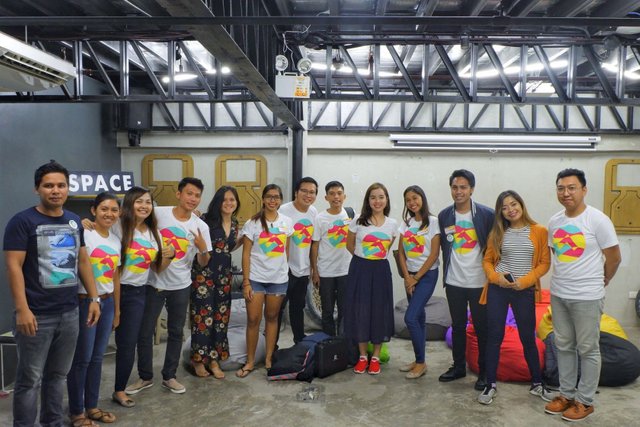 Together with the people who worked hard for this event to come into fruition. Congratulations to you guys! I'm just a joiner here. Hahaha.
I am still in awe for the power of the whole community to do what it wants to do, not because they are forced to do it but because the people involved are so into the whole scheme of things. If there is one thing that I see in all the people involved in Steem Summit, it is the motivation and drive to contribute to the community, regardless of how big or small that is.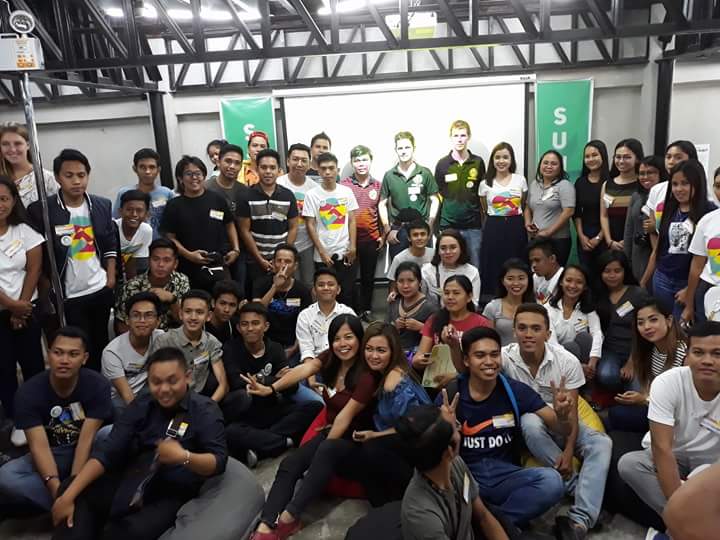 Photo session with all the people involved in Steem Summit. Hooray to us for a successful event!
Well, I should say, your interest to pursue your aspirations through Steemit was contagious, guys! I am more than excited to also share what I have for this community to be the best that it can be. To more moments like this!
- Jay <3