Thank You Steem Summit for the Printed Photos!
Appreciation can make a day - even change a life. (Margaret Cousins)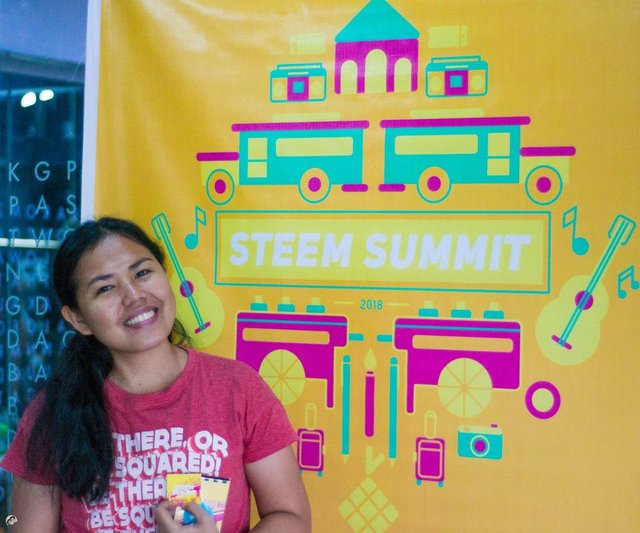 I can't contain such happiness that it radiants to my smiles instead. A huge gratitude to all the organizers of the first Cebu Steem Summit held yesterday at A Space Cebu.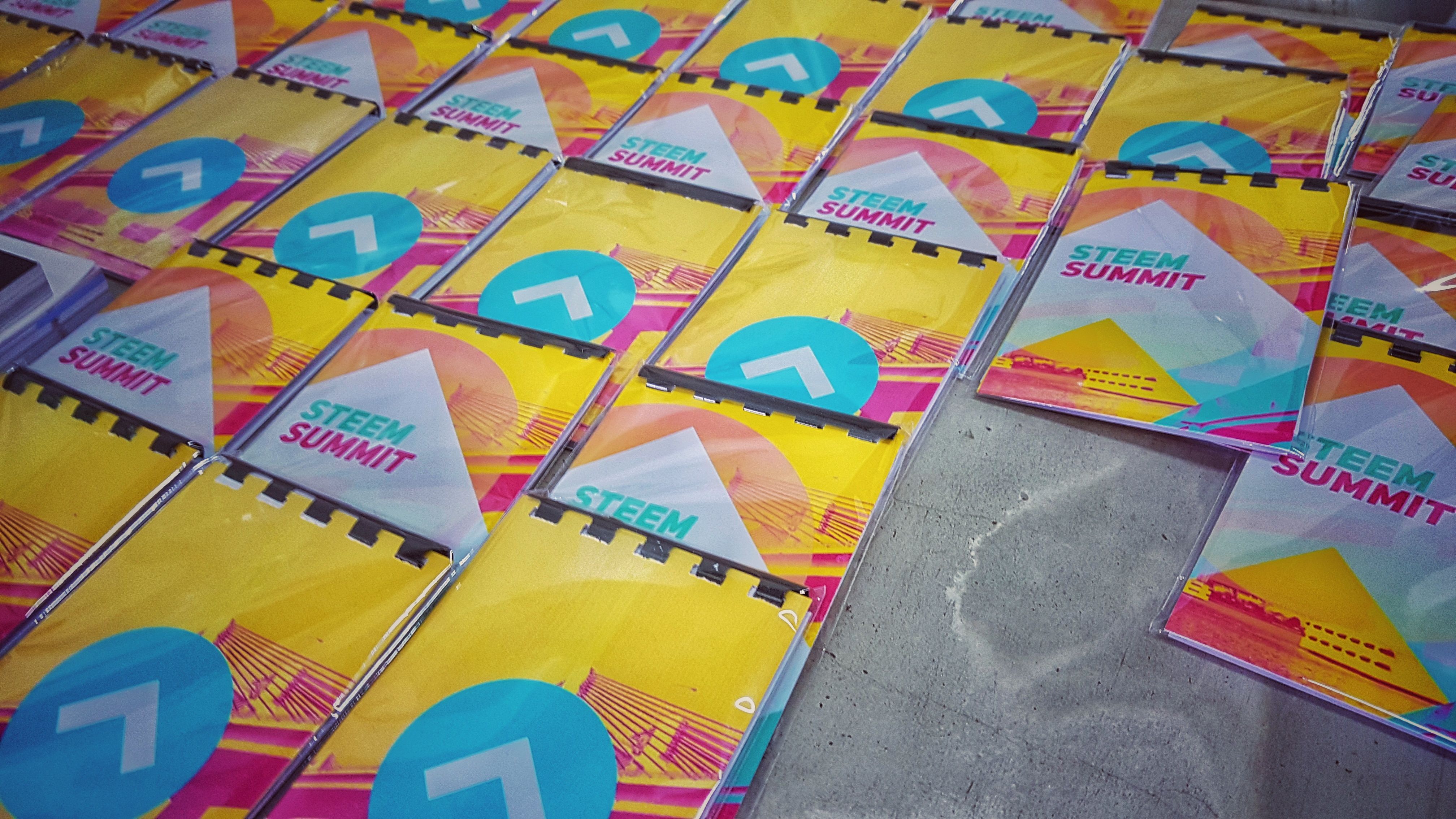 Giveaways, these are really cute!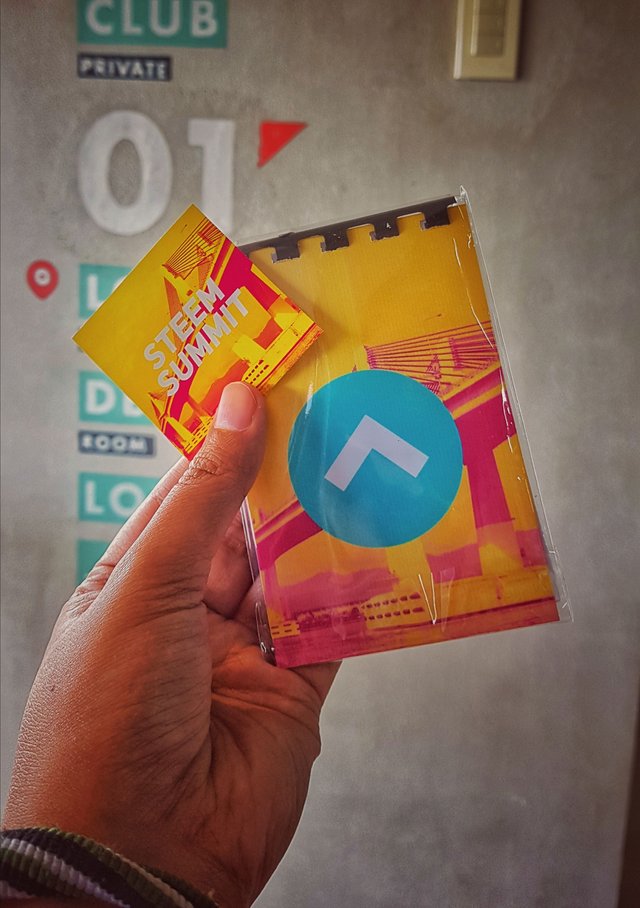 Sticker and notepad giveaway!
The event was a success from learning more about the blockchain, getting inspired by all the talks and inspirational speeches of all the speakers, to meeting again my old Steemian friends and personally engaging with those I only get to see on the computer screen, then being entertained by the special performances most especially that amazing pole dance number by Miss @anneporter (made me think of joining her class! *Wink) and eventually getting certificates of recognition!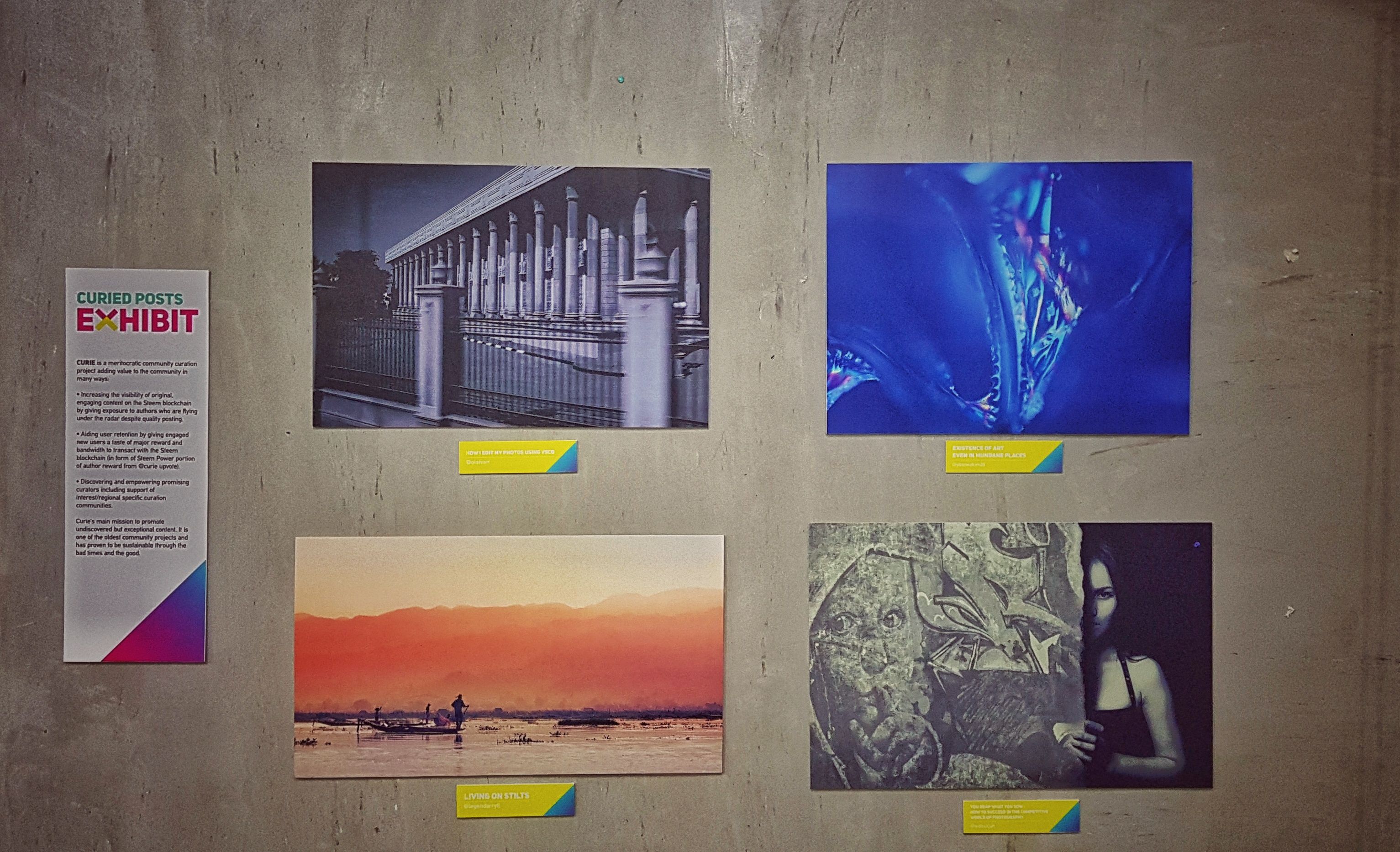 Curied Posts Exhibit.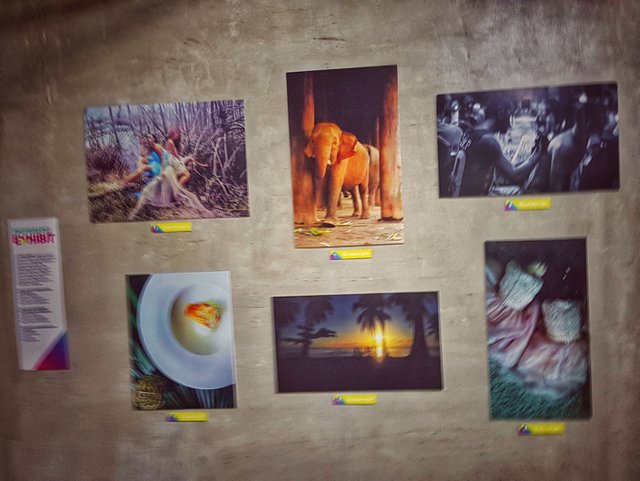 DSLR and Mobile Photography exhibits.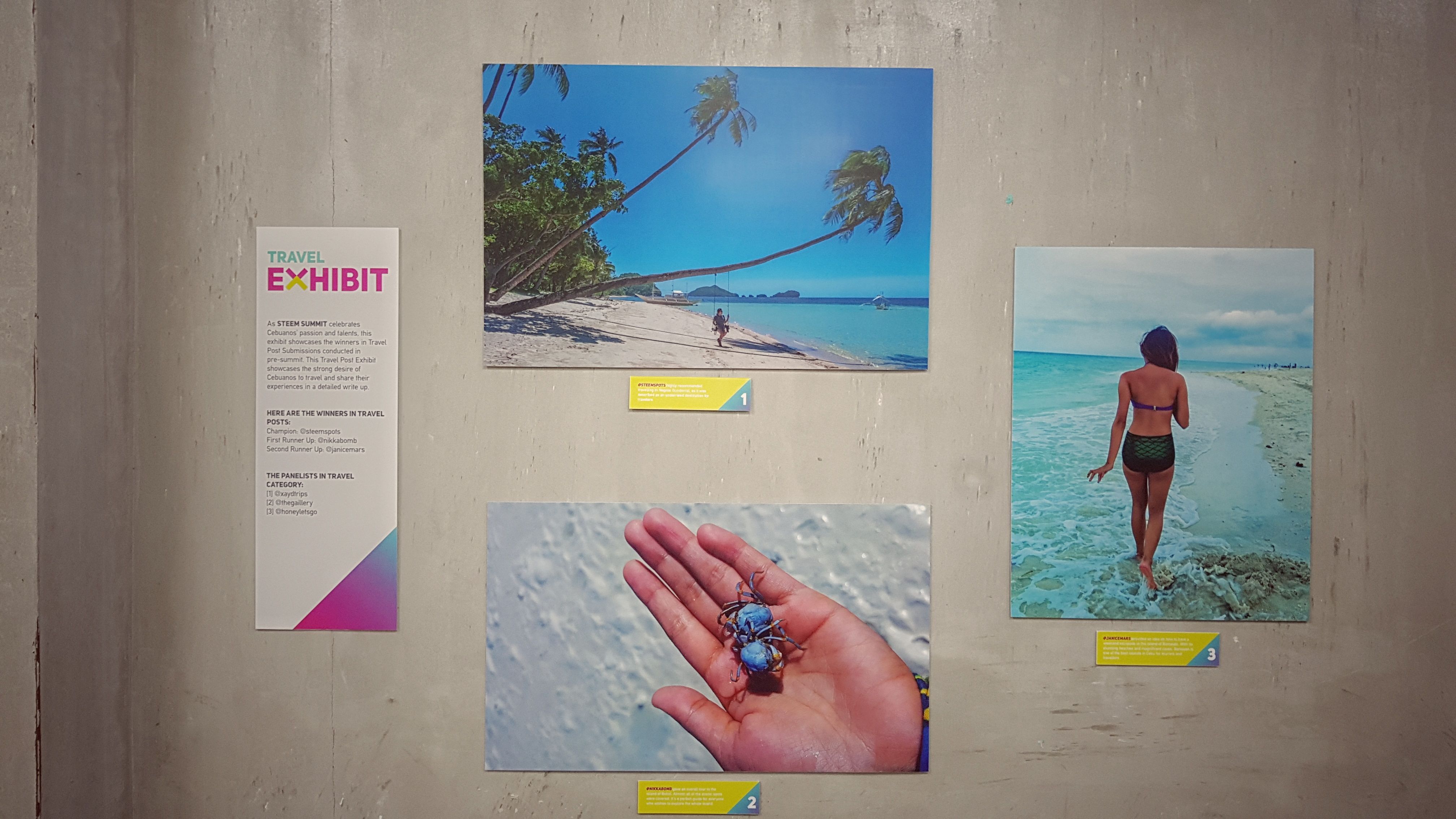 Travel Post Exhibit.
James and I won champion in Travel Posts Category for our Negros Occidental is a Must-Visit! travel blog and I won the second runner-up in the DSLR photography for my Tattoo Pain in Black and White entry.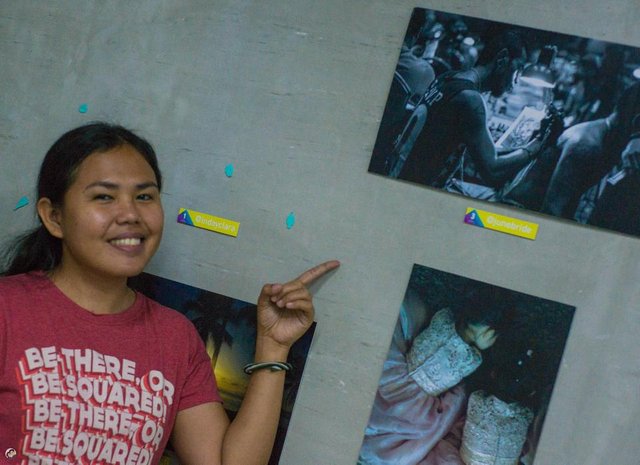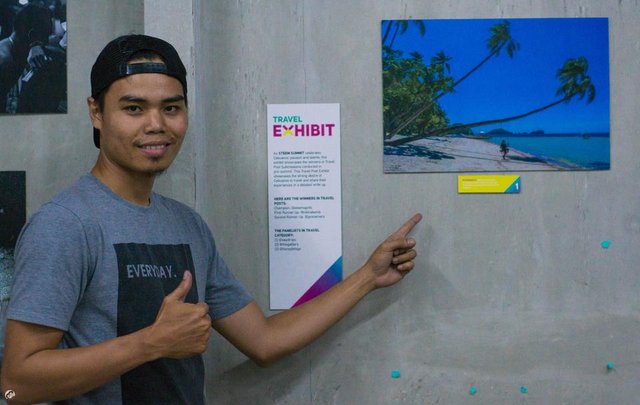 Now both of these printed pieces are displayed in our room's art corner!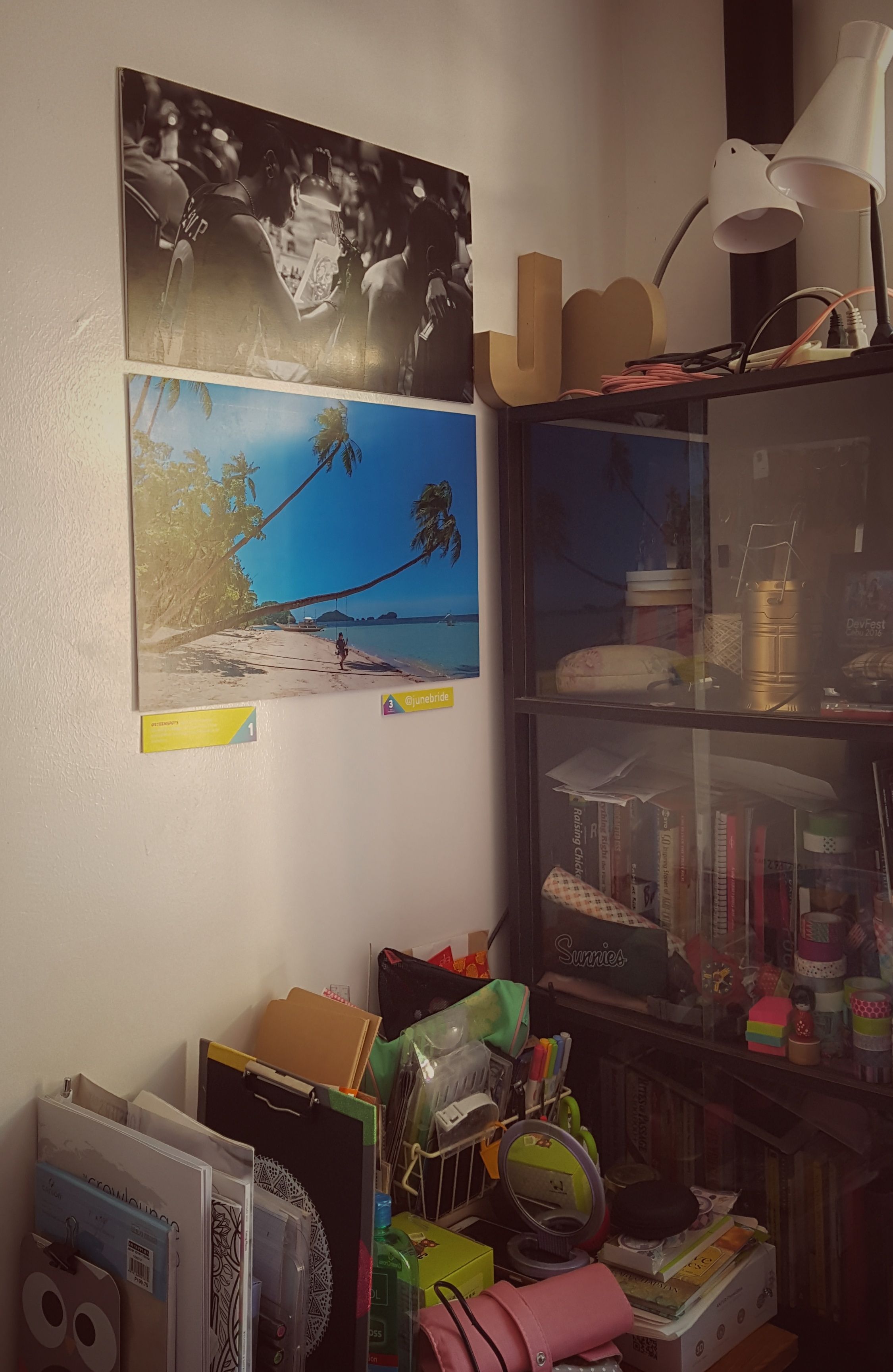 Thank you again @Steemph.Cebu for the continuous support to all Cebuano Steemians. Your noble work of expanding the information of this game-changing platform is something worth more than a standing ovation!
More power!
---

---

Please like @teardrops on Facebook and Twitter:
• https://www.facebook.com/teardropstokens/ •
• https://twitter.com/teardropstokens •