"WE'VE WITNESSED HISTORY IN THE MAKING"
April 22, 2018 Sunday, the first steemsummit held in cebu and was conducted by cebuano steemians just had happened!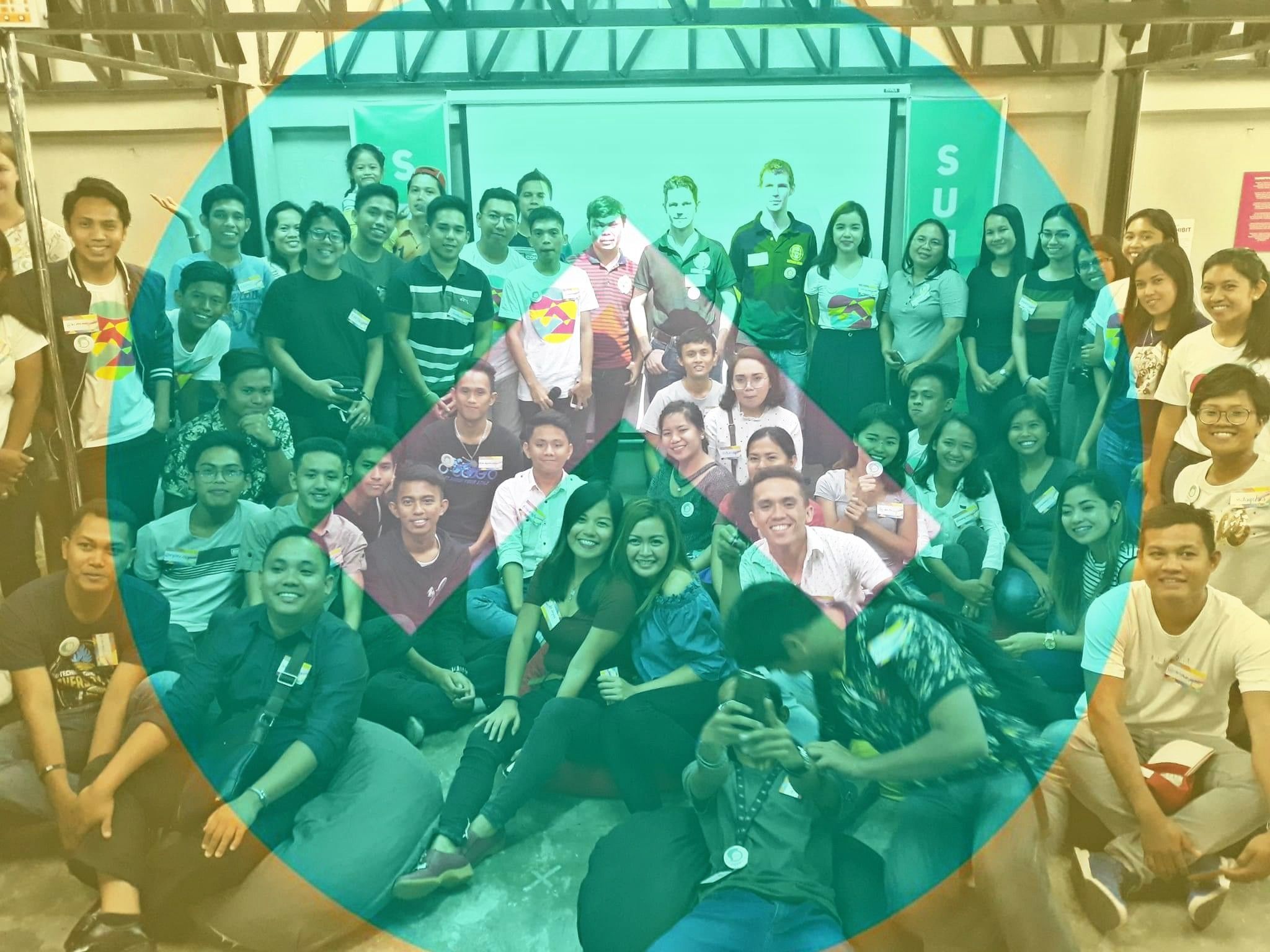 A lot of us who joined, came from different places around cebu and there were even people that came from different lands who overcame those distant challenges just to be able to participate in this amazing event. Some of them came from the south, north and even from Negros Oriental which a sea and miles away from ghe venue.
The First Steemit Convention in the Philippines which goals are to promote steemit to non-steemians, encourage steemians to continue steeming and post amazing blogs as well as to showcase skills and talents of cebuano steemit users. This amazing event happened at ASPACE Crossroads Cebu, Philippines from 1pm to 7pm.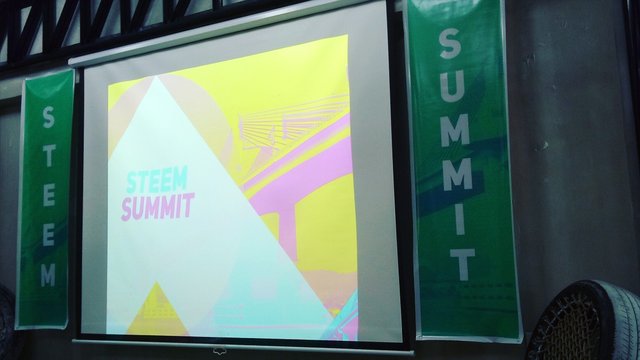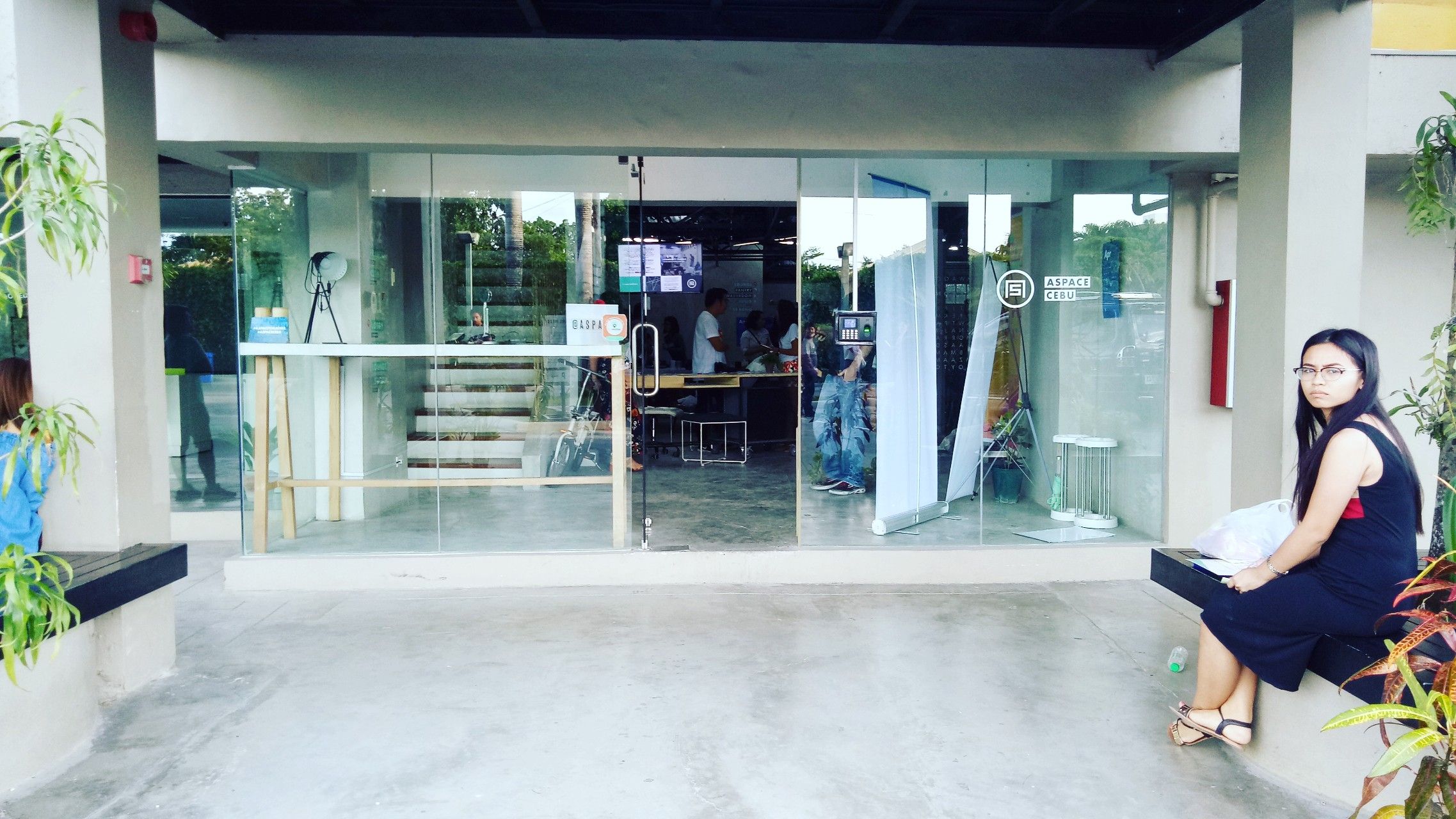 The entrance of the venue and @queenlyka's nervous face for she was going to face different people 😂
In a short span of time, a lot of memorable experiences took place and touched our hearts.
Its so funny that my girlfriend @queenlyka and I came so early that we arrived an hour before the said time, we even witnessed the organizers and volunteer having a meeting to what will happen during the course of the event.
It's just because she's one of the performers and she kinda got nervous that's why we arrived very early to practice 😂 We thought also that it would take an hour to travel but we were wrong and became the early birds lol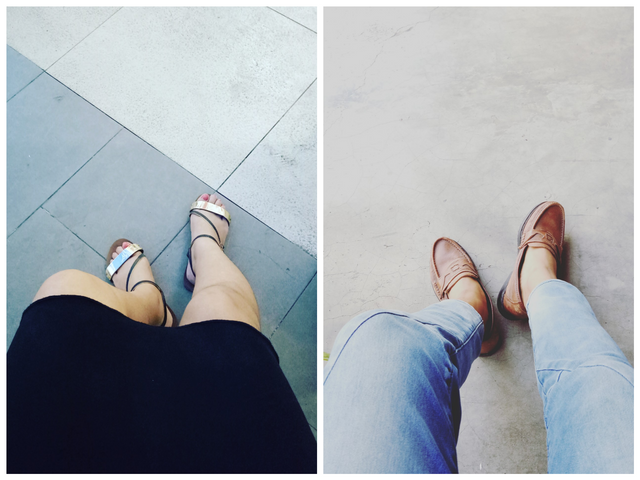 And it was the first time for these feet to have finally stepped to the place, and it was awesome! 😂
The first thing that happened was the registration which headed by the organizers. Its very great that these people in the front desk were very pleasing in welcoming us.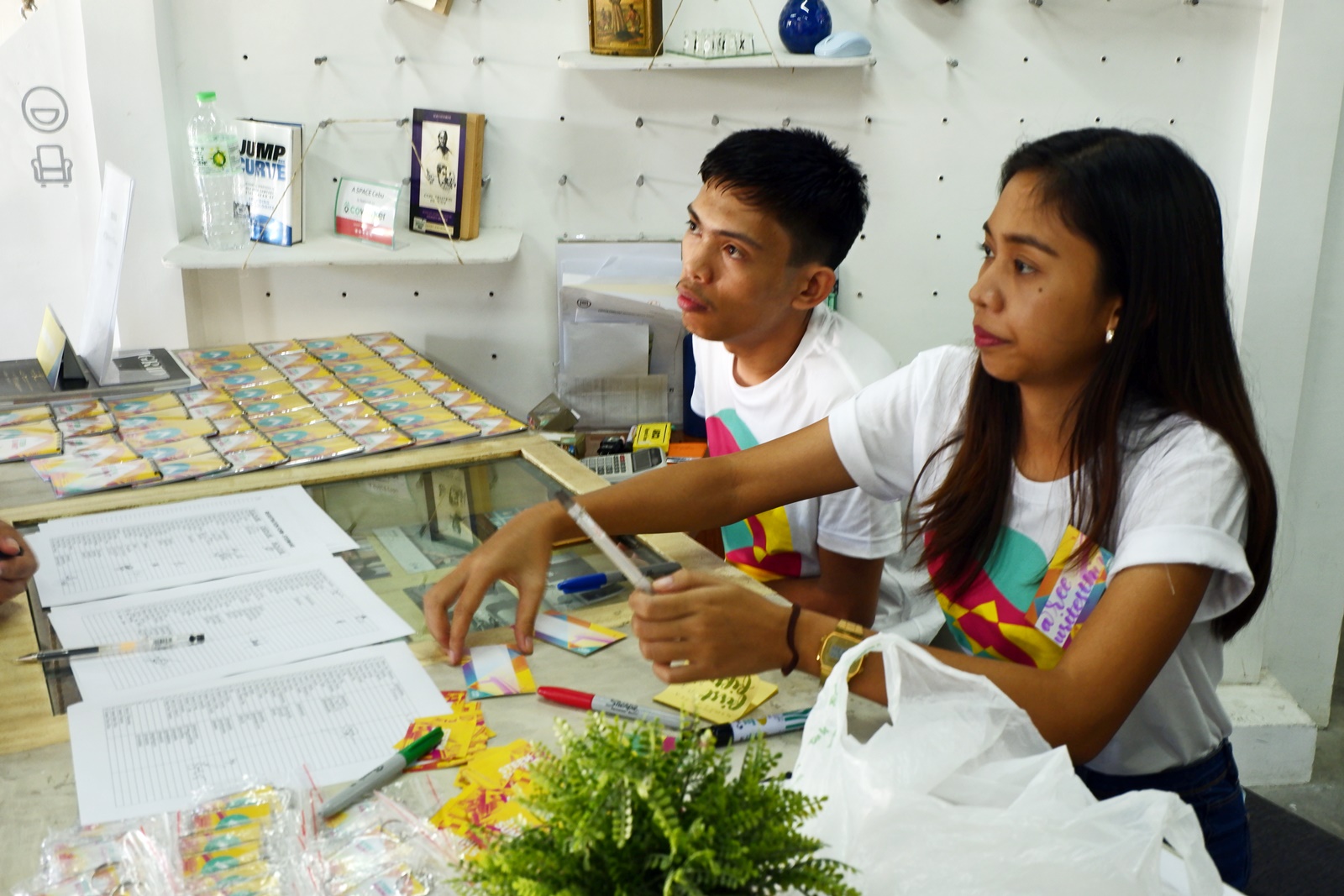 Img src: indayclara
We took the opportunity to take pictures after the registration since there were still few that got arrived yet.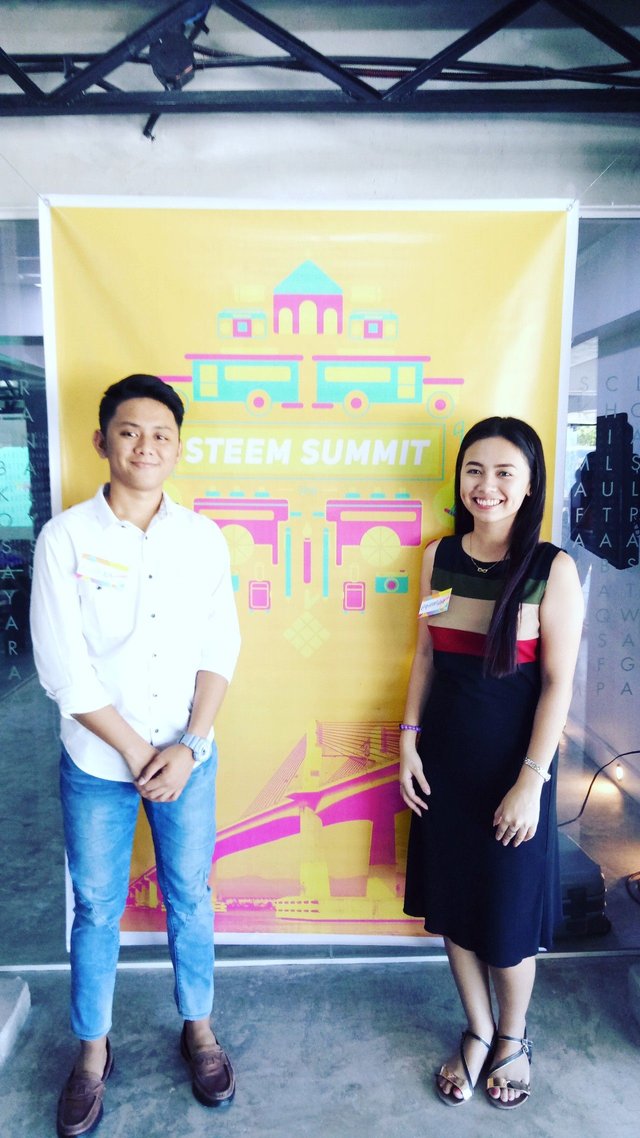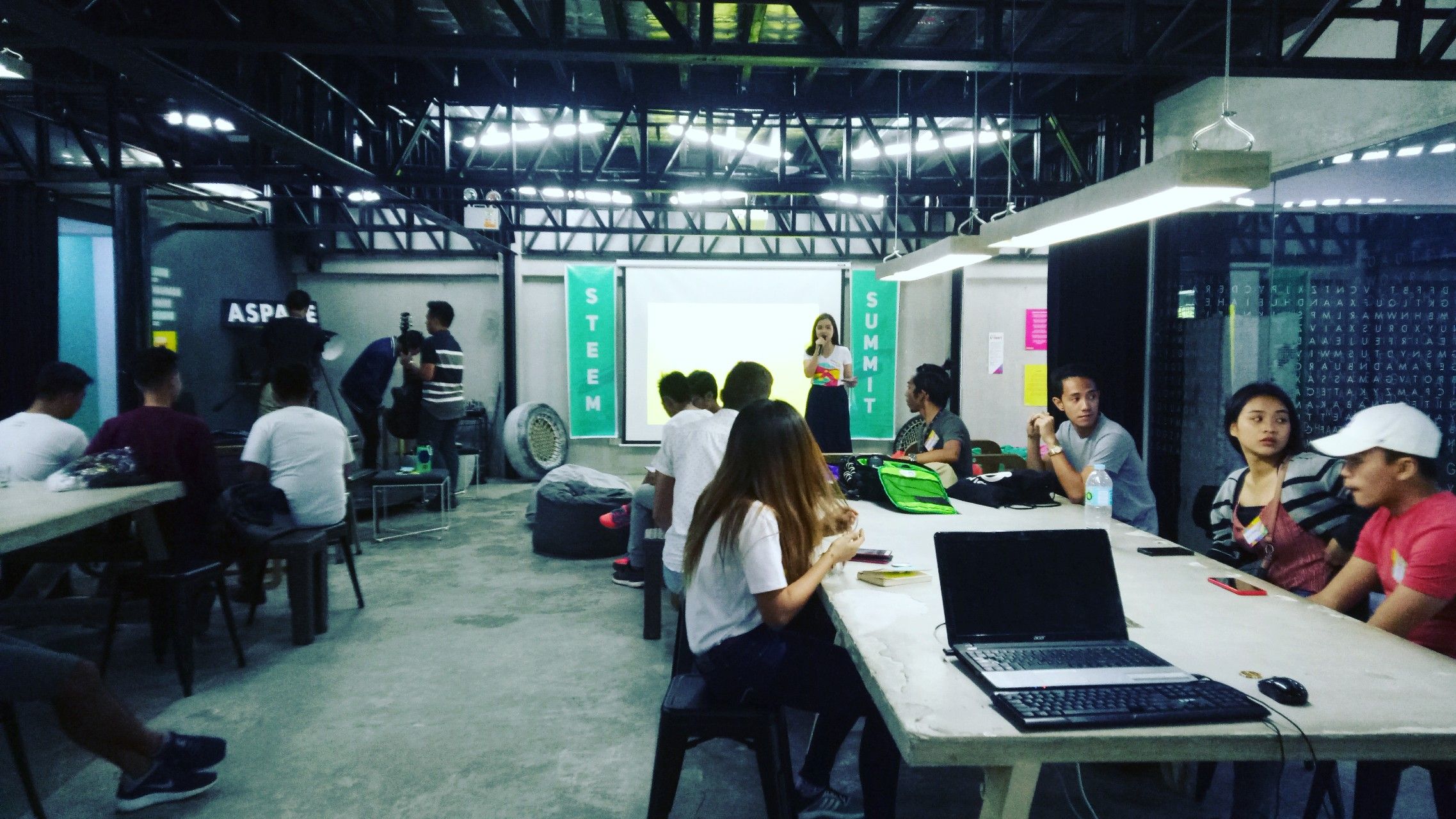 We were then given the opportunity to roam around the venue and were able to see the exhibited winners from steemsummit's different contests: Art contest, Poetry contest, Photography contest and a lot more.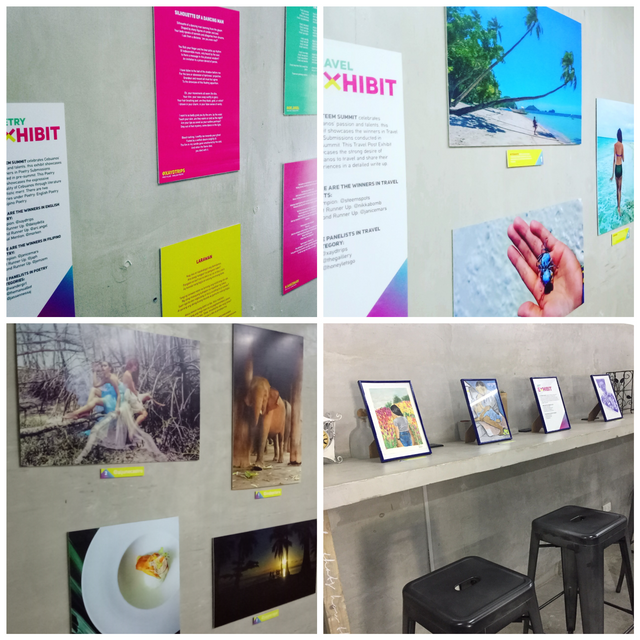 The picture of the art exhibit was captured by sir @morken 😊
And yes!
My artwork have won 1st runner up and happily, it got included to the art exhibit.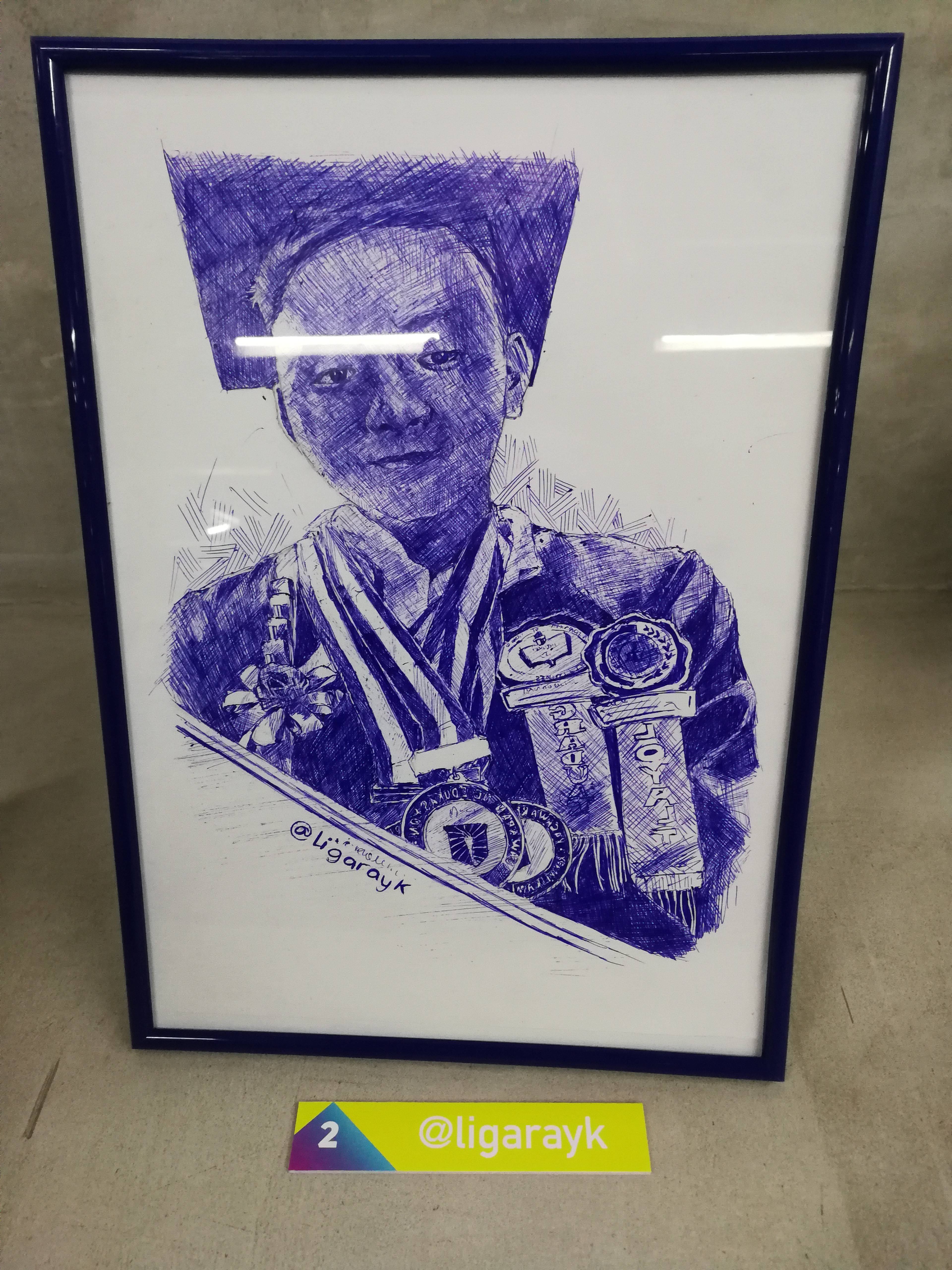 Now since the event had already started, we were gathered in front to be able to interact and hear more about the speakers
Our host during that day was ms @gaillery who was really greatly doing her role, she officially started the event with some amazing words.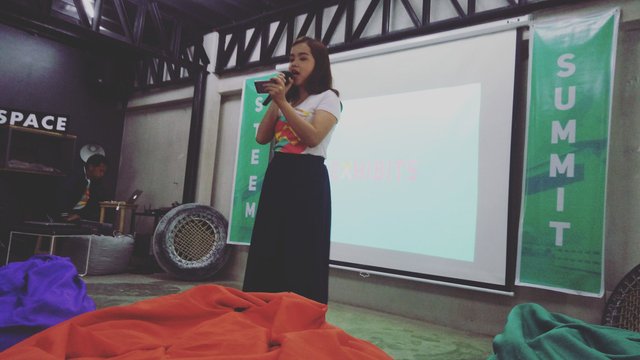 After the opening prayer that was led by @carlitojoshua, the warm welcome of sir roger, @themanualbot was really indeed warm and pleasing to catch our attention. Sharing his experiences and some inspiring words were already plus points to the welcoming remarks. Yes, we were overwhelmed.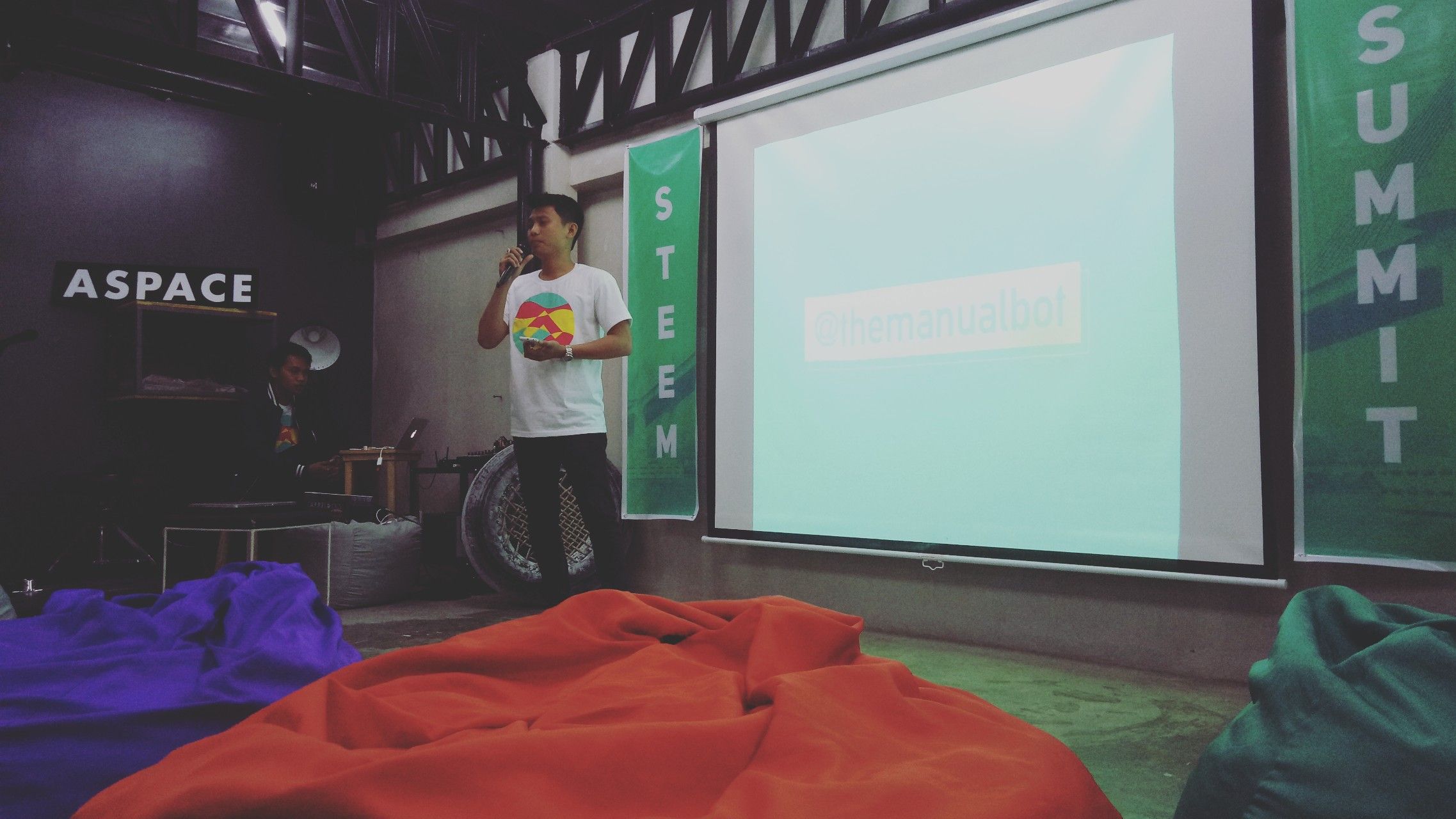 ---
Supercoin and kryptonia discussion
A brief discussion of what supercoin and kryptonia are all about were presented by Nathan Senn, the pro technologist of supercoin.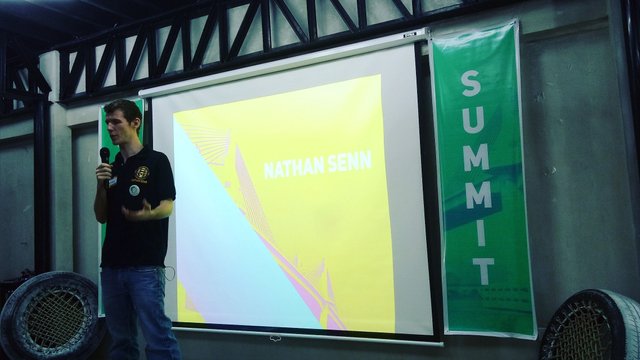 ---
And a talk with the supercoin's ceo, Michael Senn about the blockchain and a touch of the synergy of kryptonia and steemit.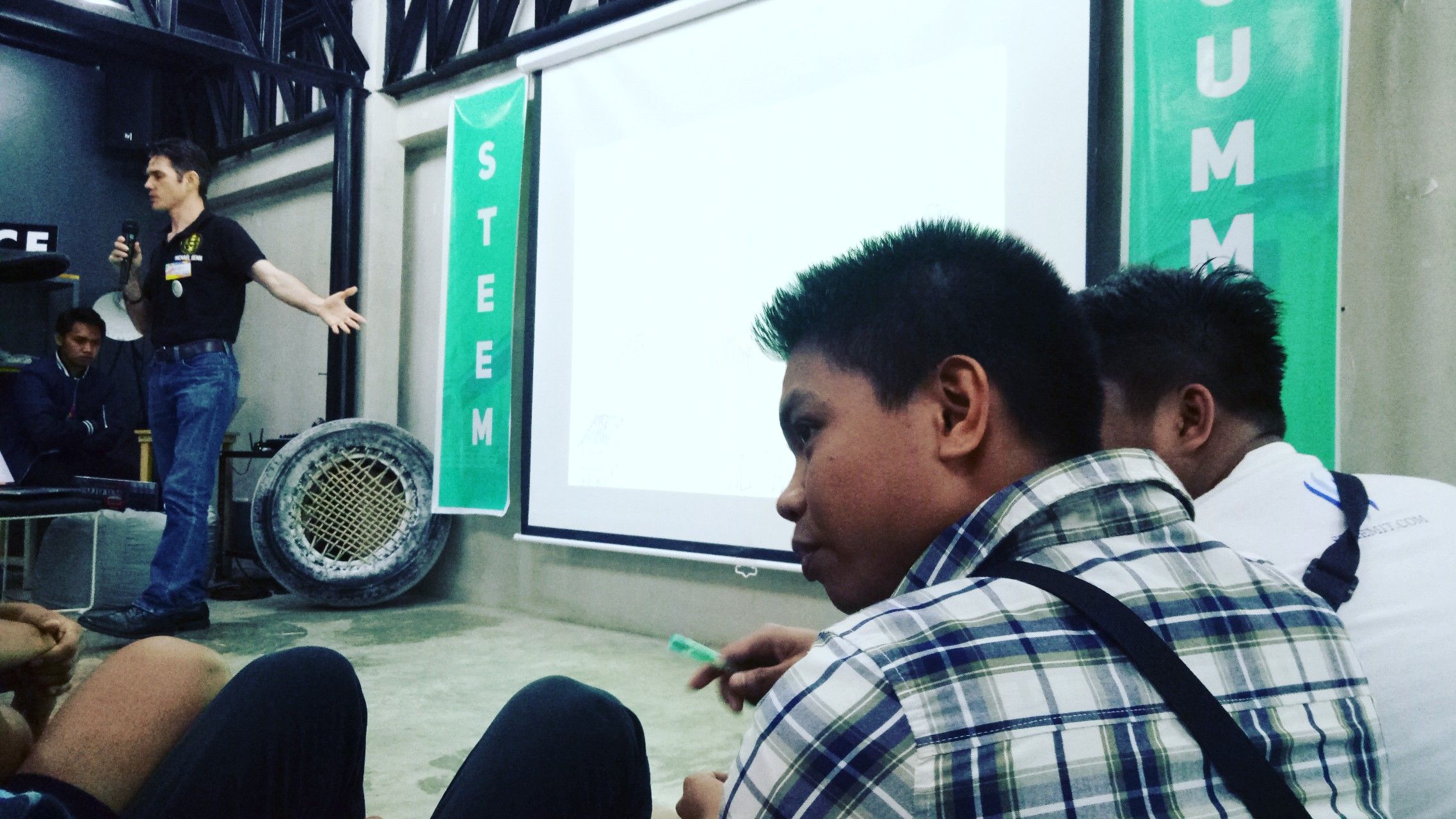 ---
The Ice-breakers
Intermission no. 1 : Beatbox lit
Before we were able to absorb all of those new information we have obtained, a short ice-breaker was done by steemit beatbox community which led by my friend @jaderpogi, the founder of steemit beatbox community by releasing some monstrous beats through beatboxing.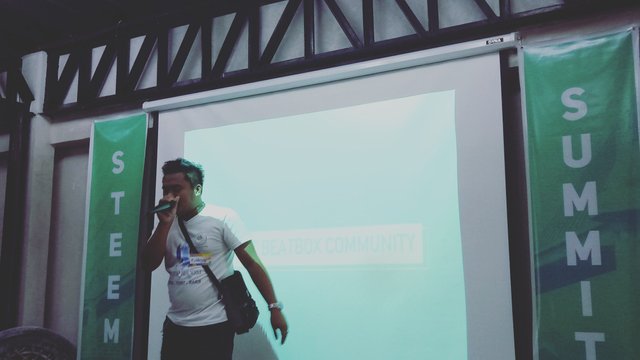 ---
Intermission no. 2 : The serenade
While eating some snacks provided by the steemsummit team, my friend @jembee serenaded us with his original song composition and i do assume a lot of girls during the event went down when they heard that this guy's offering the song to her girlfriend lol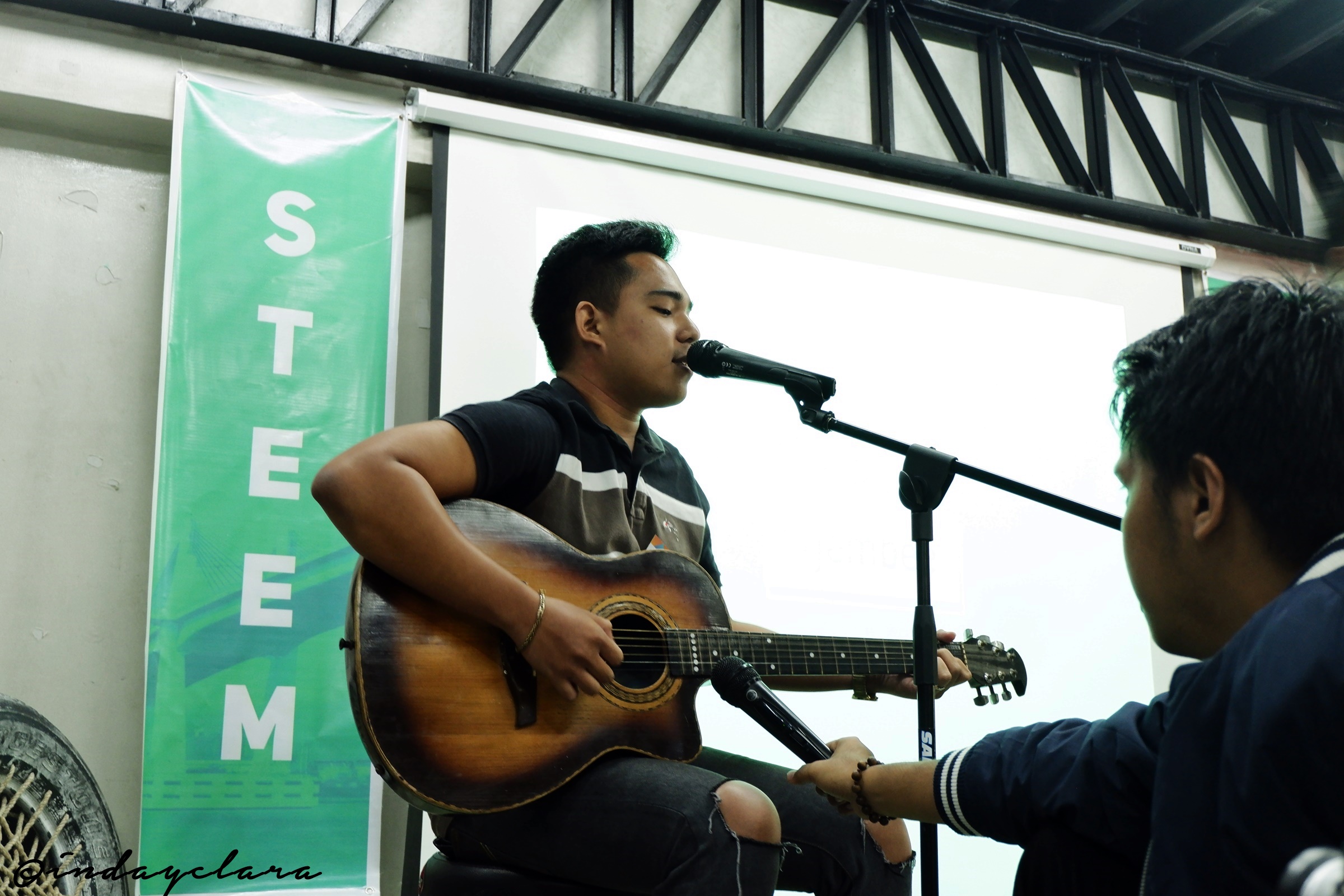 img src: indayclara
Intermission no. 3 : The sweet girl's sweet voice ❤
And this is it! My girlfriend @queenlyka have already conquered her stage fright and presented the song very very well.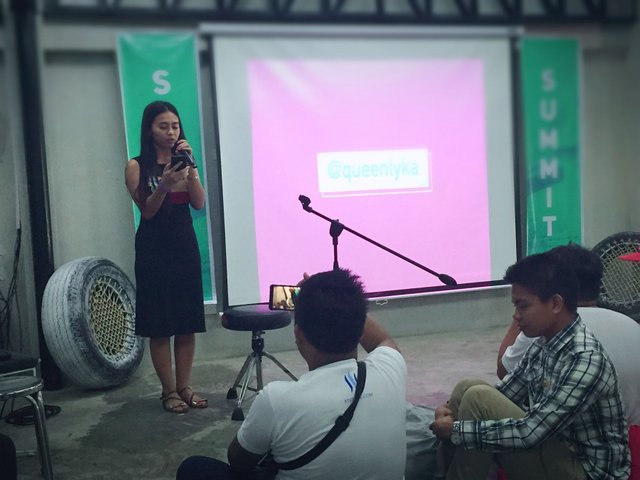 img src: morken
A video of her cute and sweet voice during the event ❤
---
State of the Cebu Community
Master @jassennessaj, the founder of @Steemph.cebu then gave his informative yet inspiring speech about the platform, the future plans and how steemit have changed a lot of people's lives.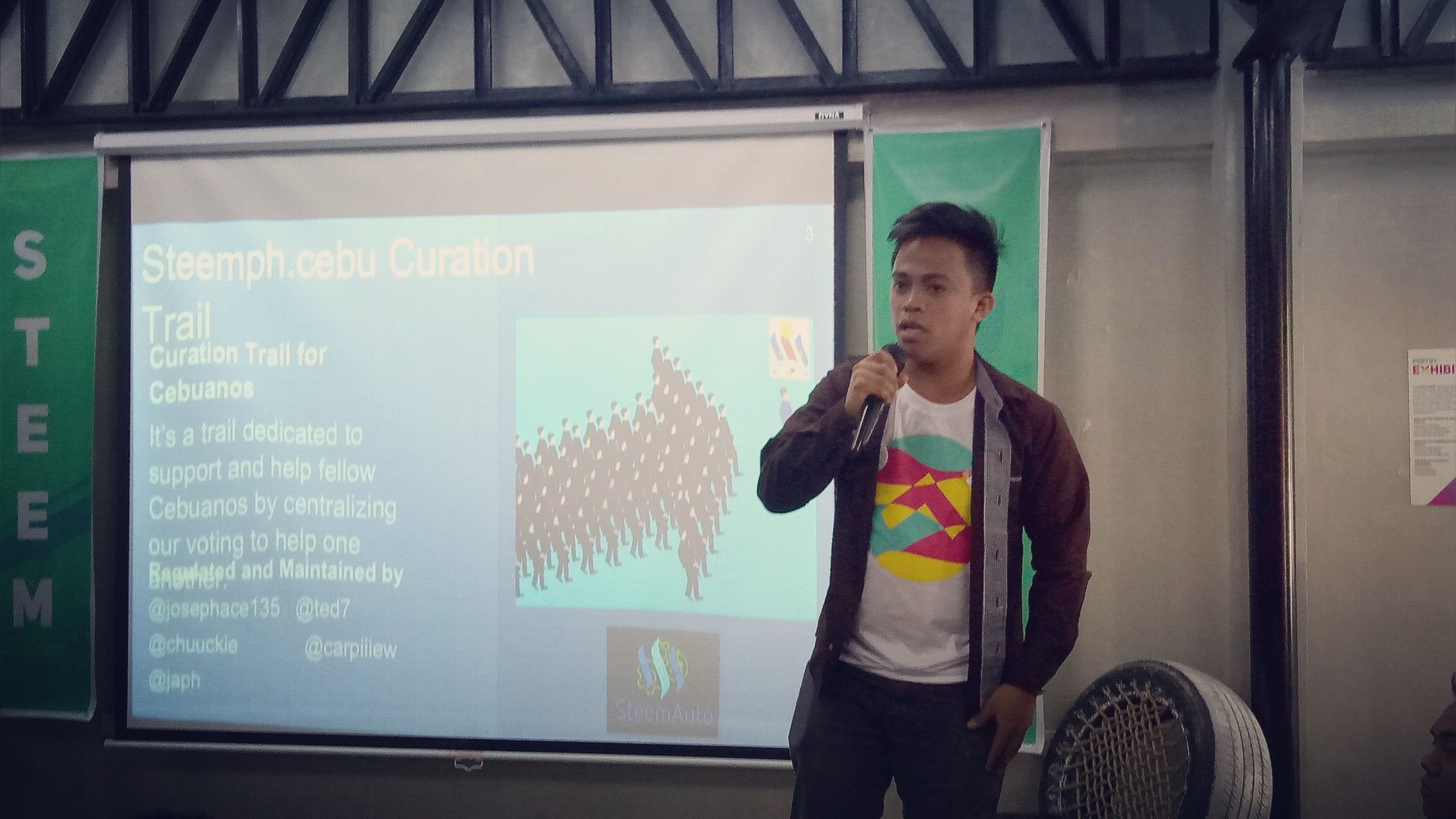 ---
Intermissiom no. 4 : Pole dancing like a boss!
I never had ths thought in me that one of us is gonna perform pole dancing, which is a very unique and amazing talent. And that steemian was @anneporter.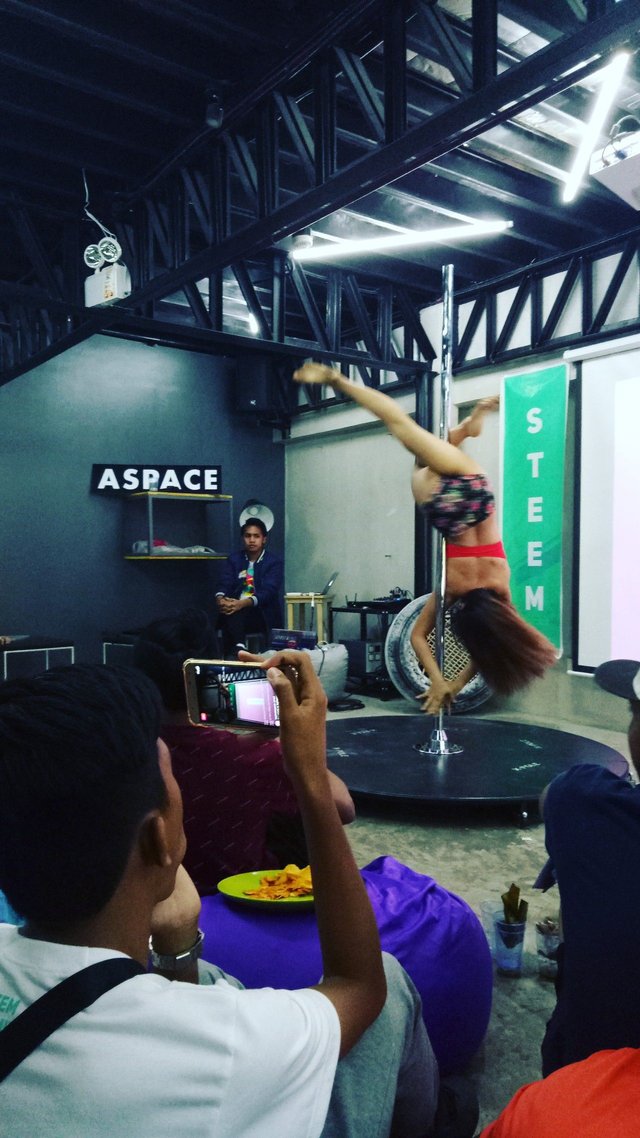 ---
Beauty of Steemit as a Right Opportunity
And a follow-up of an amazing and interacting discussion with sir @morken about the Beauty of steemit as a right opportunity was very fun and informative. I never thought that sir @morken was that hyper active. Discussing his experiences in steemit and his future plans about the community plus a very pleasing personality and segways resulted to a total of a very wonderful presentation.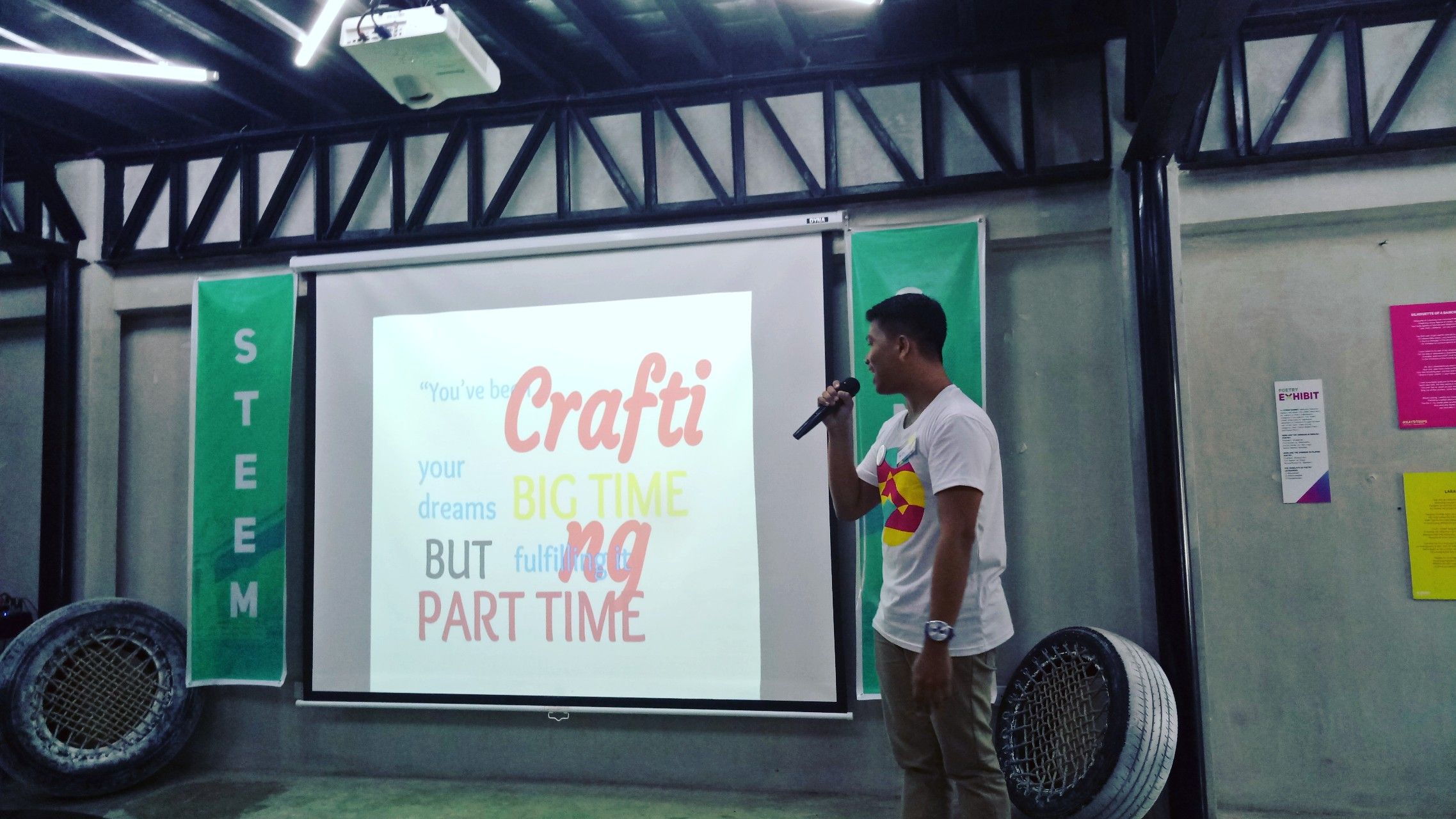 ---
Inspirational messages from big men through a video
First was mr @surpassinggoogle's inspirational message for us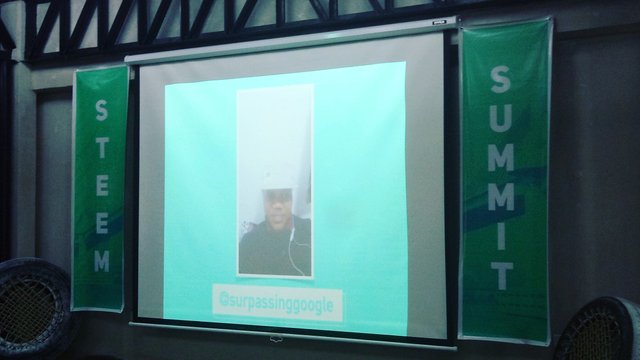 The second were the videos of big men in @sndbox
Sir @hansikhouse and sir @voronoi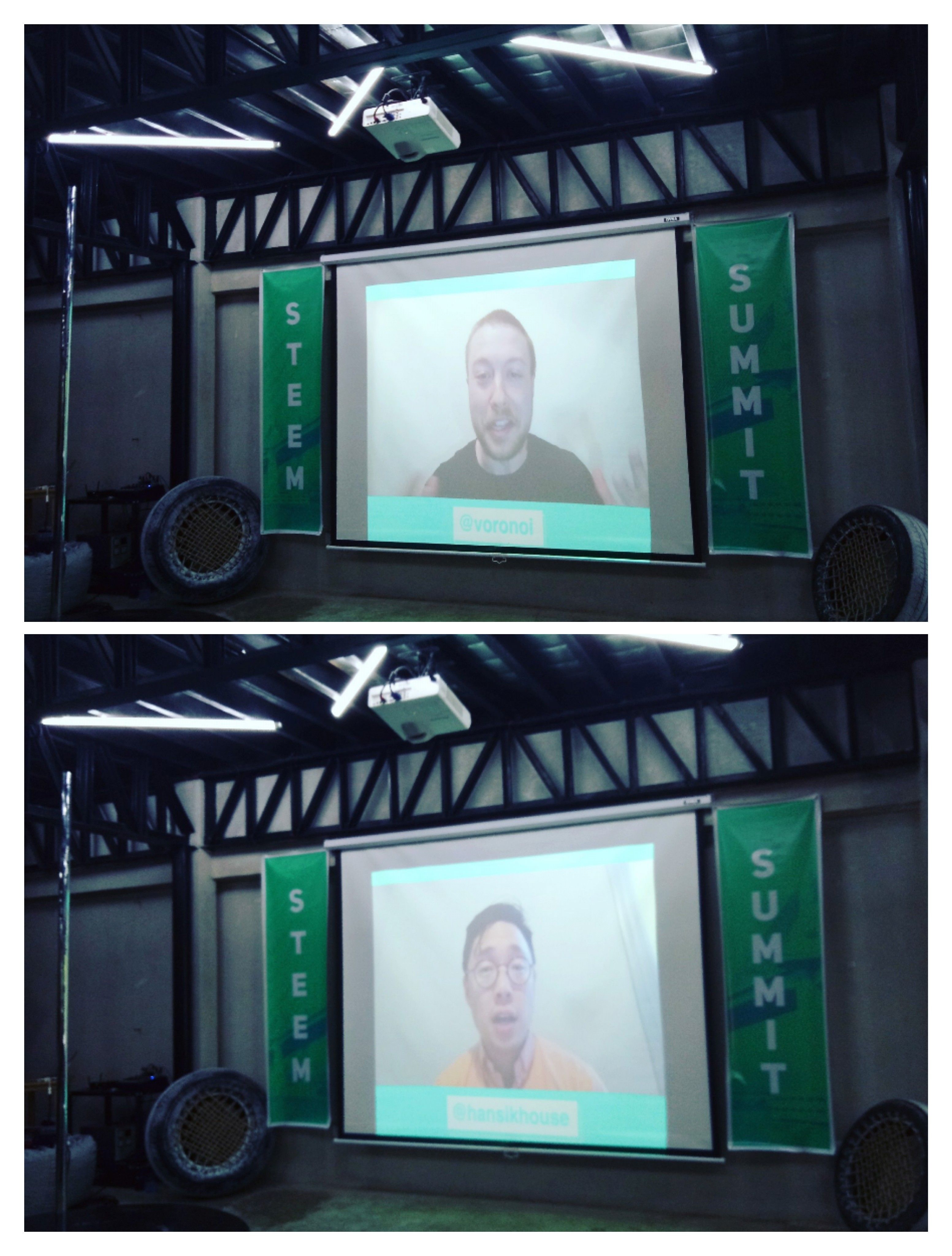 These guys really brought some inspirations and guts for us to still continue steeming and posting amazing blogs for the community no wonder why we were that focus in listening each video lol.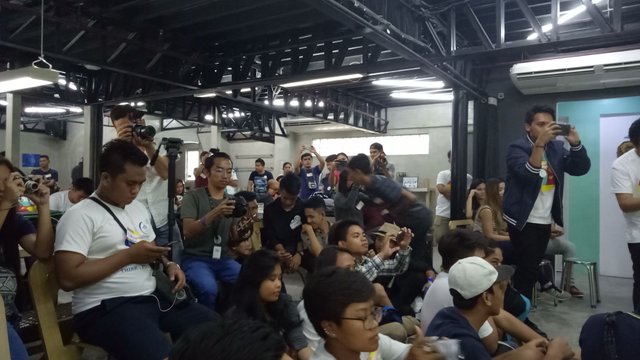 ---
The recognition and giving of certificates
The winners of @steemsummit's different contests and presentors and speakers were recognized and certificates were given to them.
For the speakers and organizers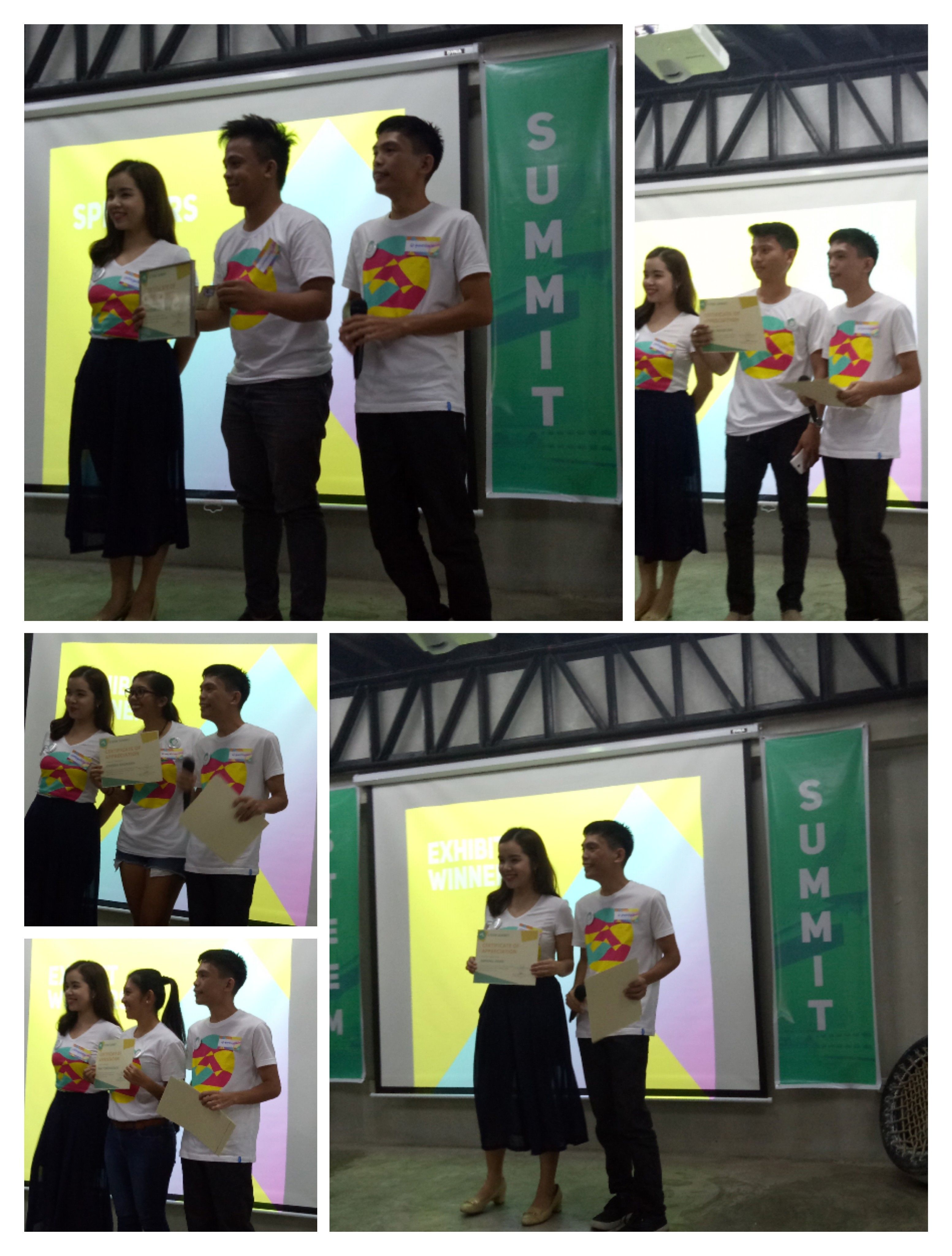 For the winners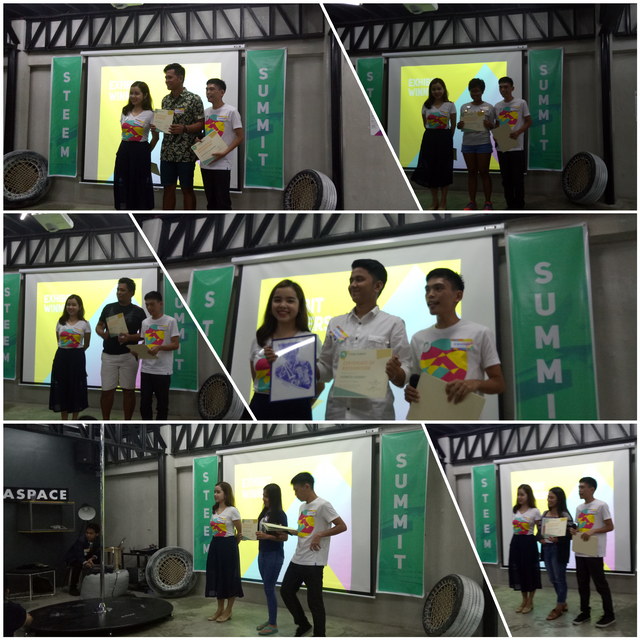 For the presentors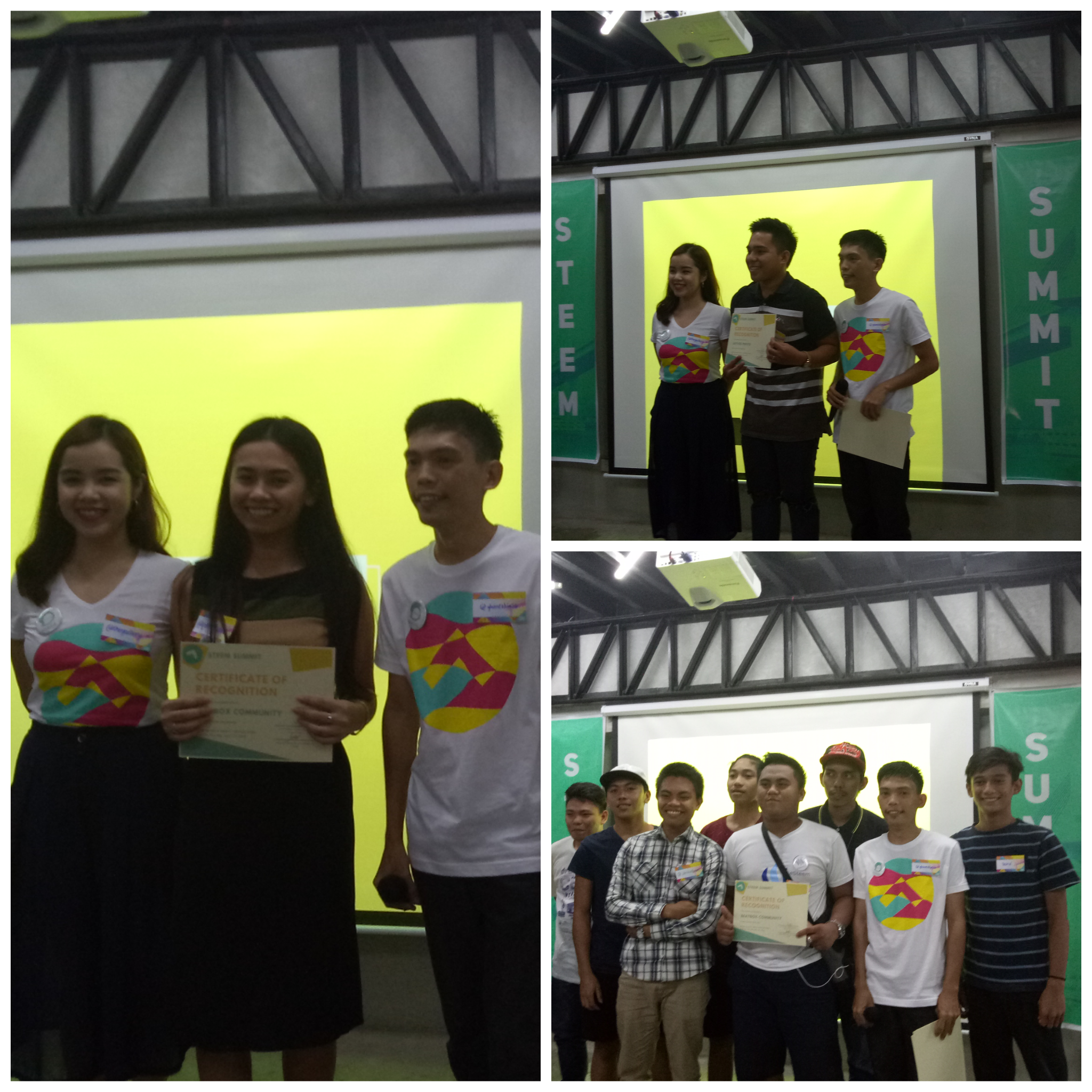 ❤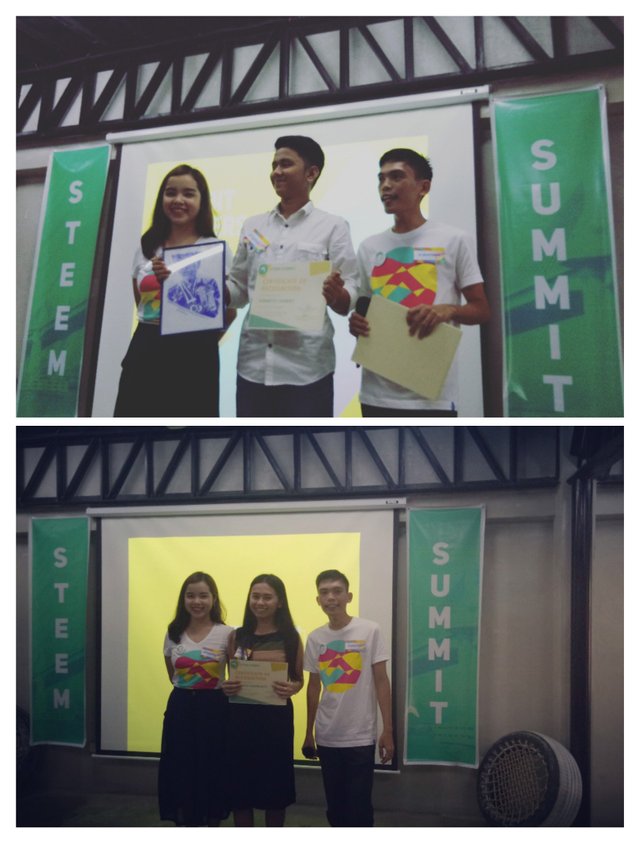 ---
The event ended with photoshoots, and thousands of selfies lol
We even had a picture together with the big men of supercoina and kryptonia.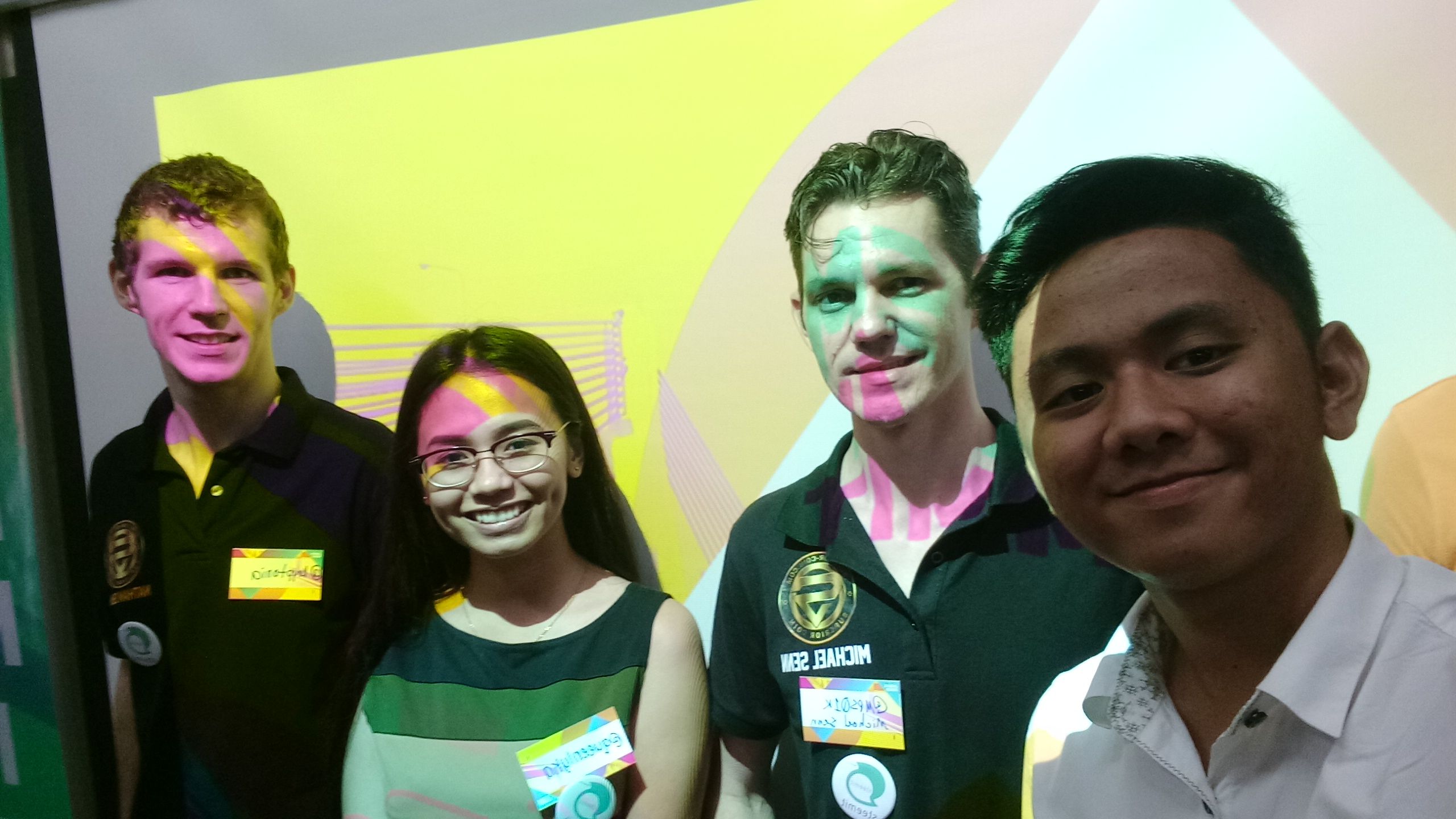 Together with master @jassennessaj, this man is awesome!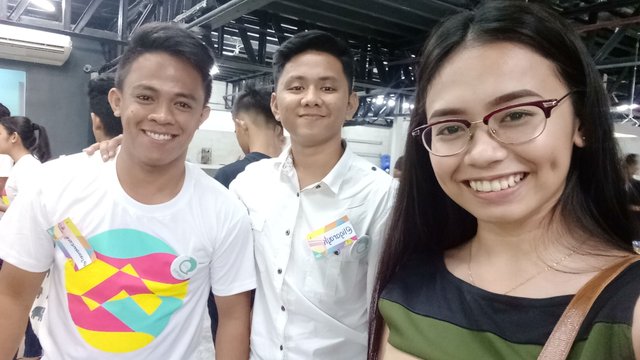 Together with the steemit beatbox community, these guys rock!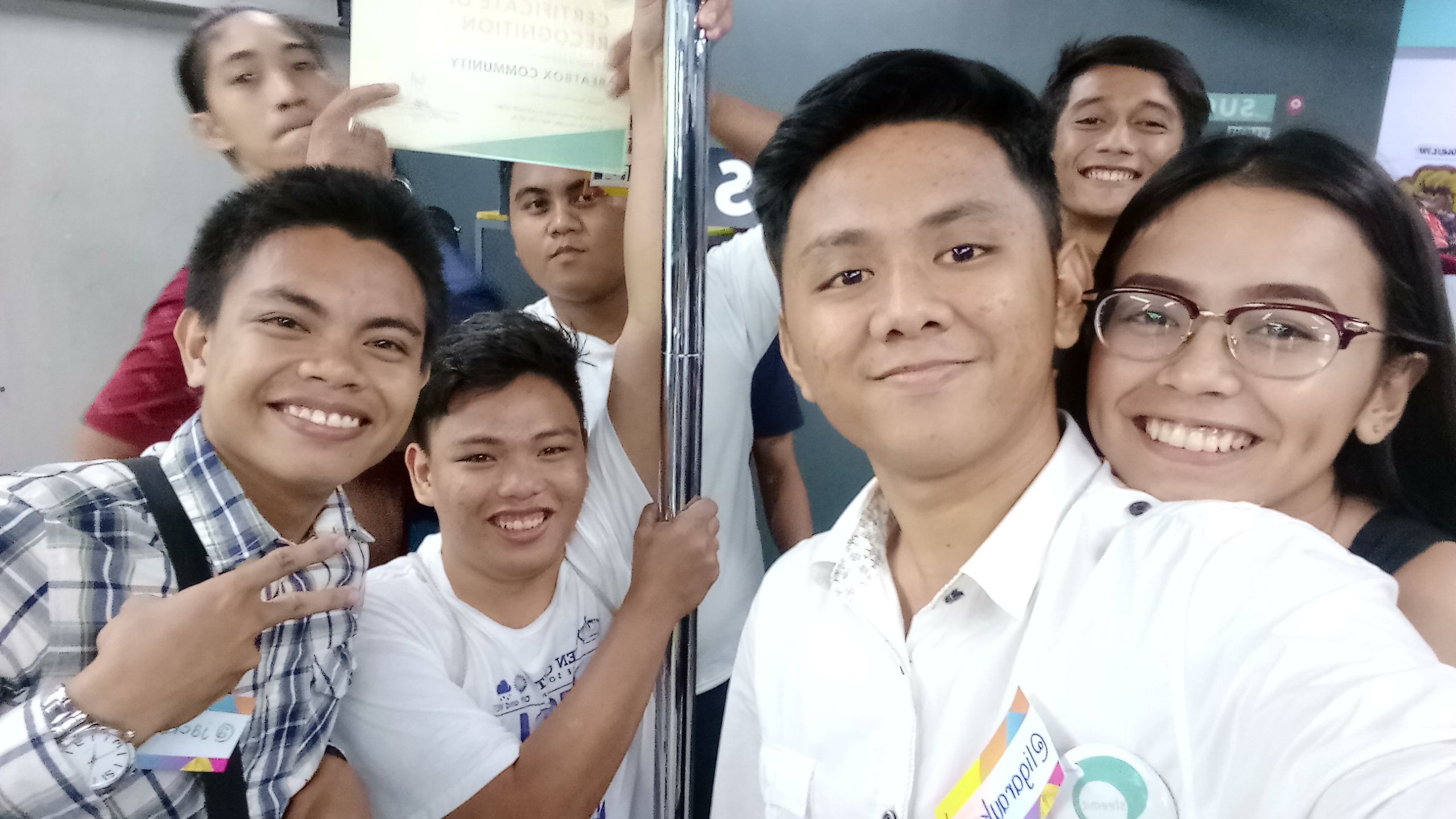 Together with the steemph.cebu fam!!!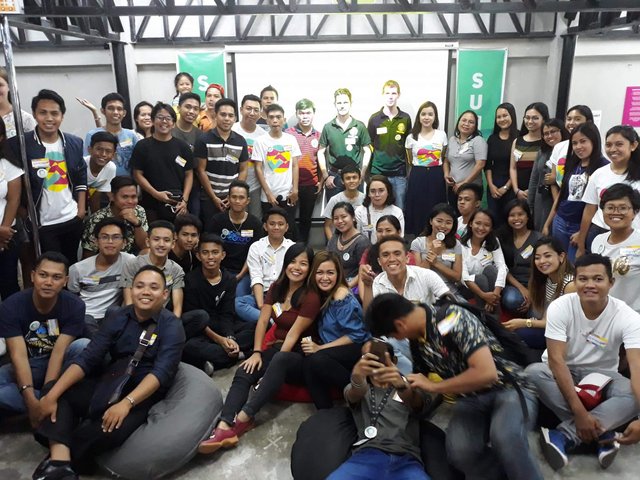 Together with this gorgeous girl ❤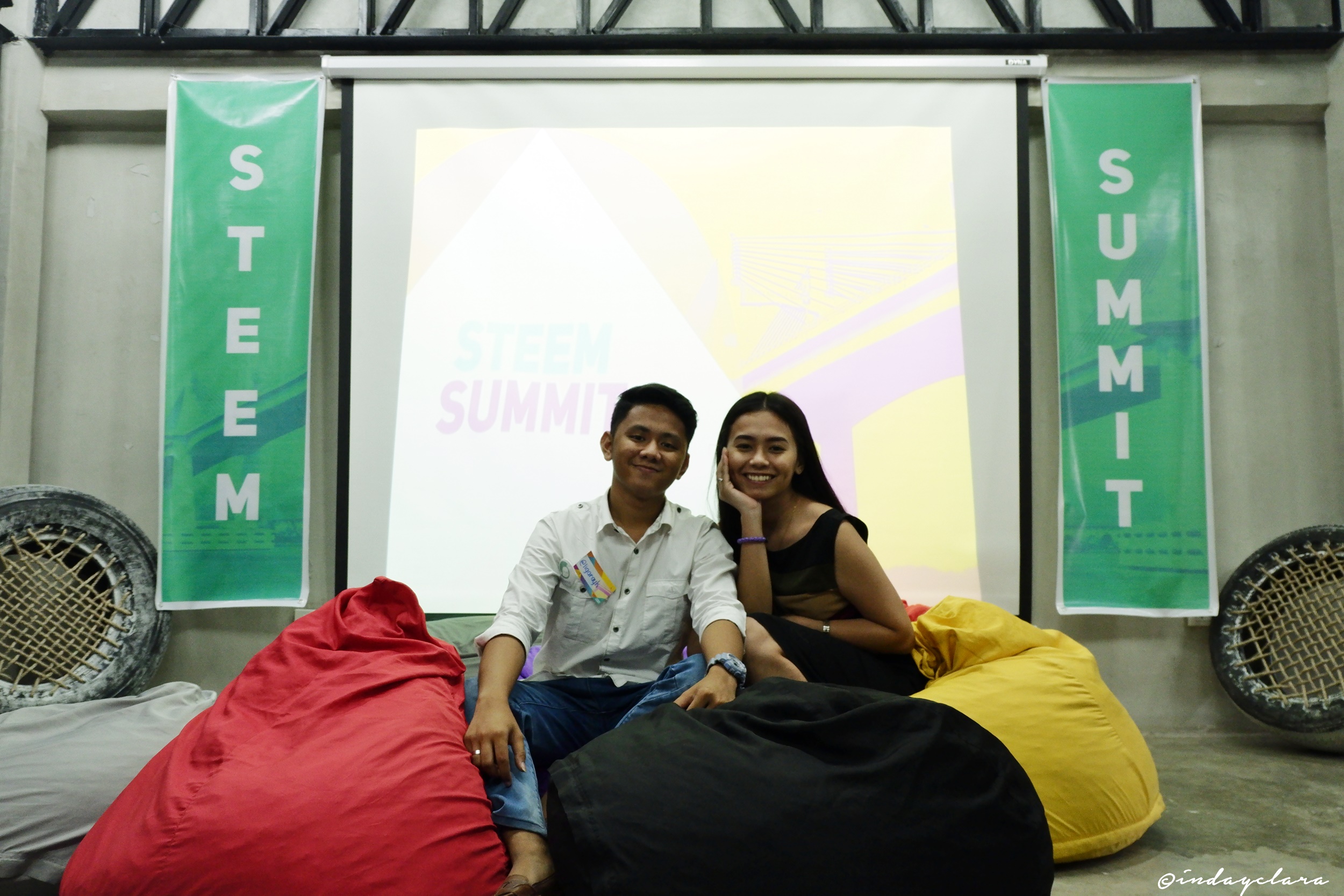 captured by: @indayclara
---
And the saddest part for me? And the happiest part for the lucky ones?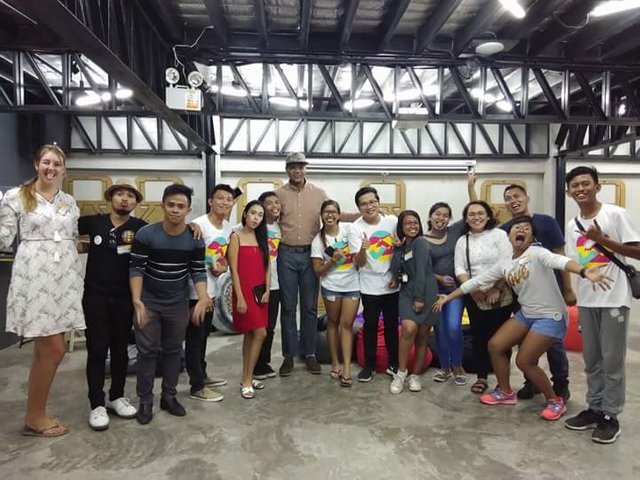 Spot me there... Nope I wasn't there! 😞😢
I wasn't able to meet the "People's whale" and i envy those who have met him :'( they even had a dinner together with him!!
He's one of the reasons why we, people still continue posting blogs. And he's one of the reasons why i pursue steemit.
Here's how he joketime me lol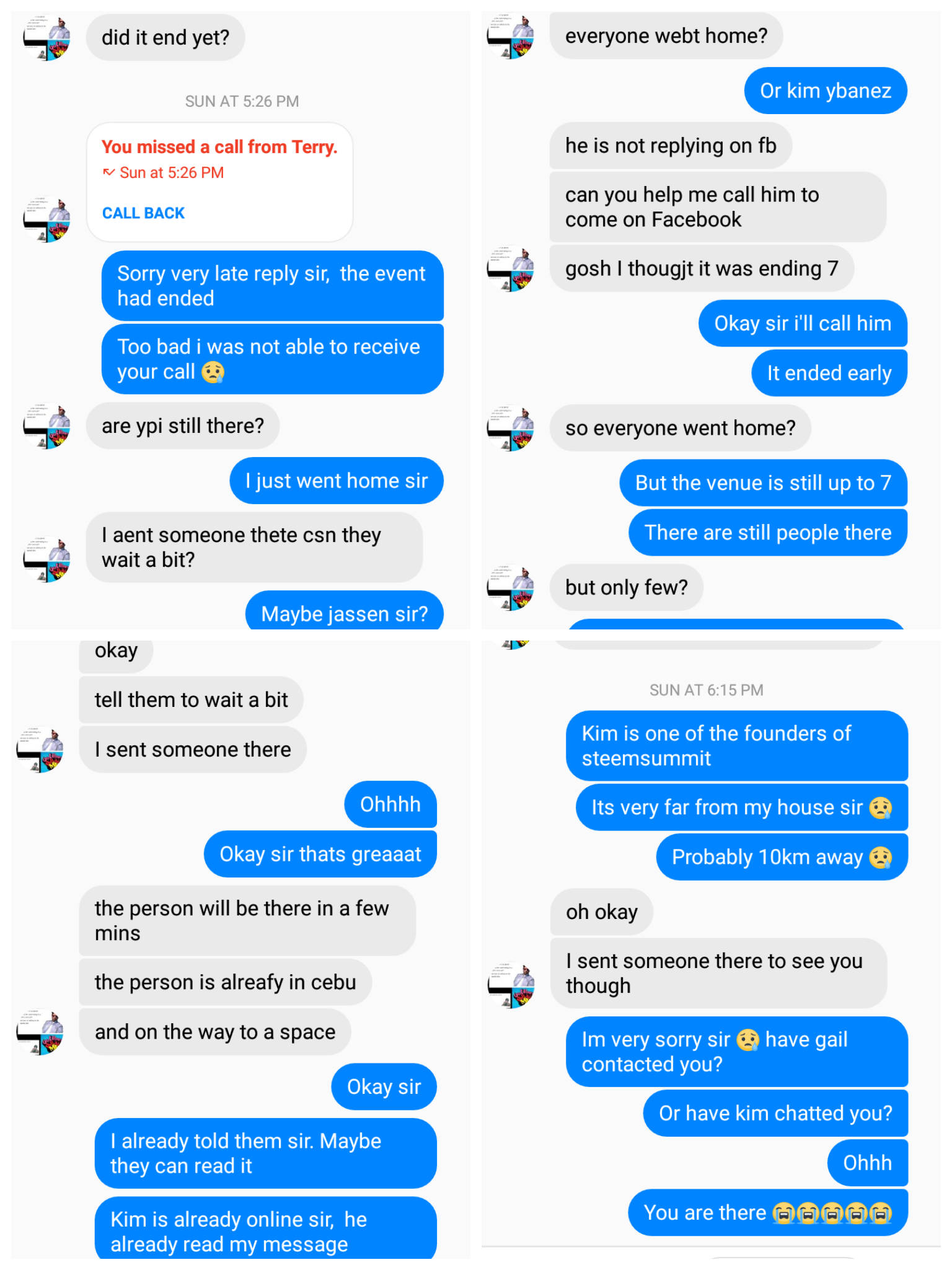 You really got me there sir @surpassinggoogle! You really love surprises 😭😭
Though, we i wasn't able to meet and greet you in person, i know i'll be able to do that soon! You rock sir!
Maybe this phrase is really for me,
"Better luck next time!"
And to the people who have met him, I envy you guys!
---
Maybe I'll just end it here, hopefully there would be a part 2 of this amazing event!
To the sponsors, @donkeypong, @kryptonia, @maefe30, Thank youuuu! And to the organizers, thank youuu!
Thank you for spending your time! Peace y'all! 😁🙌