Acquaintance, Surprises, Vision
These are the three words that sum up my entire journey in Steemsummit. I met a lot of people (new and old friends), surprises of Steemsummit (and @surpassinggoogle), and a clear vision as to where the community is heading.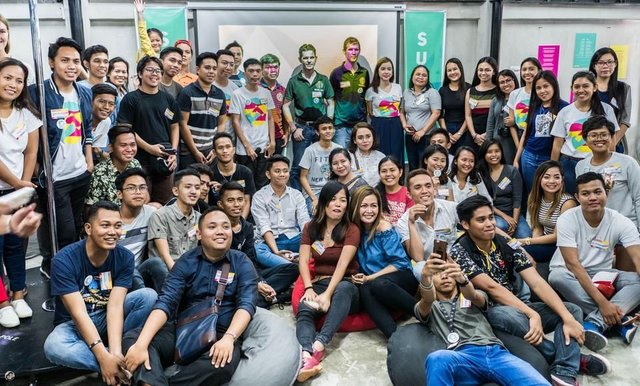 This is not my photo. This is owned by @panoramicview, the husband of @junebride who was with us last Steemsummit
---
Cebu is a Strong Community
A lot of brilliance and quality - that's what I see with Cebu people. Ever since I started promoting the platform to my fellow classmates/students, I have this feeling that Cebu (city) is a big potential target for Steemit as a community. Actually, most of the people in the picture were not part of the people that we had during previous meetups. As a witness of growing number of Steemians, I can truly attest that our little community here makes an impact in Steemit.
Acquaintance - because I met a lot of new faces. As I mentioned above, they're new friends I acquainted. It is on my delight seeing fresh faces of active Steemians hooked to the platform. With a strong sense of unity, I firmly believe this is a start of something great.
---
Steemsummit Organizers Dedication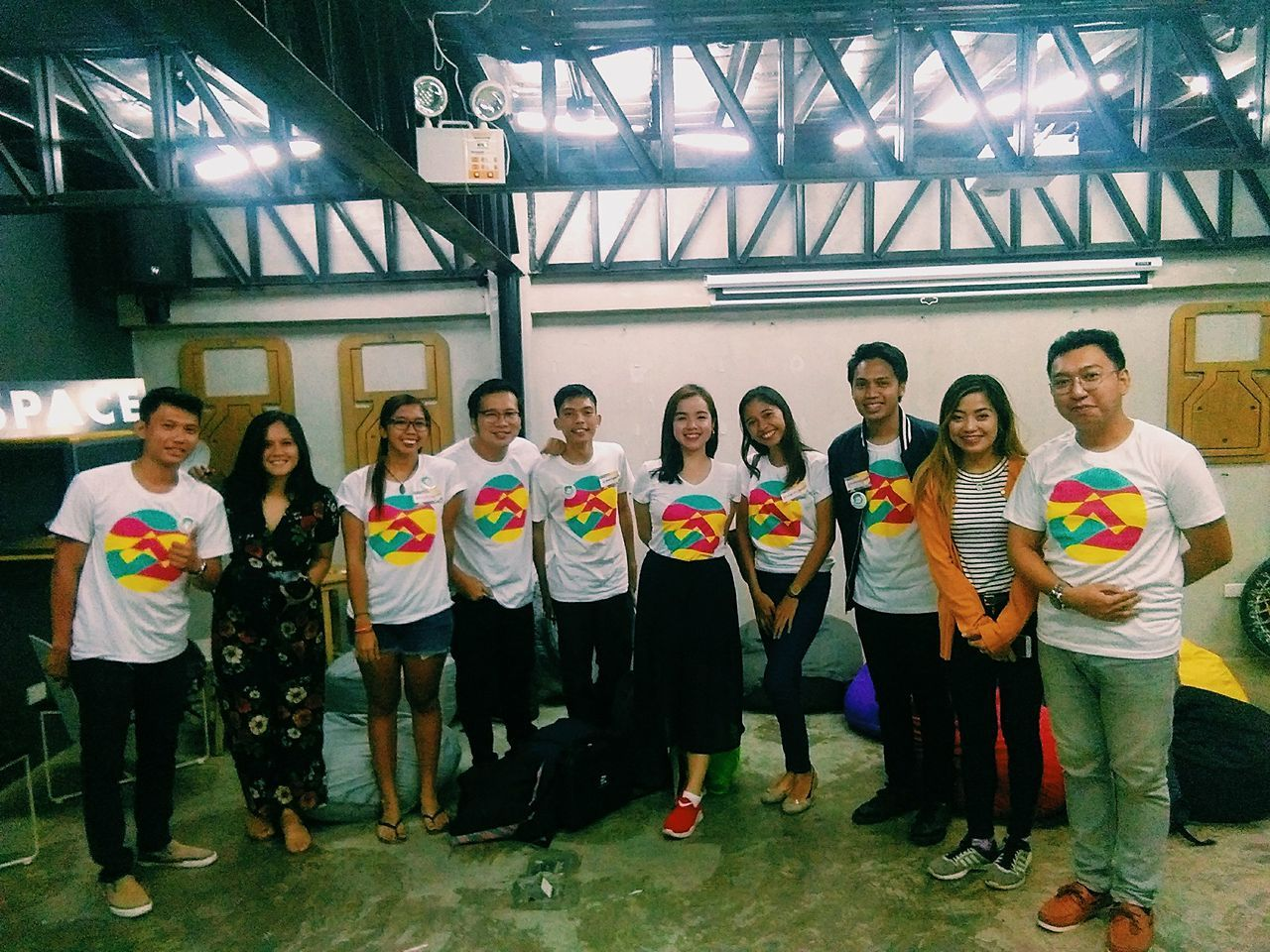 Photocredit : @brokemancode
When the Sinulog meetup happened where we promote Steemit to a huge crowd in Cebu, I happen to saw Kim (@ybanezkim26), the overall head of @steemsummit and approached him regarding a concern on how to cater the rate of growing number of Steemians in the community and why it needs a scaling. Scaling from meetup to convention/summit. I don't really know the exact reason but there was an urge in me to open those things to him.
To @thegaillery (Gail), @legendarryl (Darryl), @honeyletsgo (Honey), and @ybanezkim26 (Kim) who worked tremendously to realize this Summit. I commend these guys for pouring their efforts, ideas, and time to make this event a success. It's an honor to know you and be part of organizing this. From branding, market, program and hosting, everything went perfect. Thank you!
Special thanks to @brokemancode, @jsmalila, @reewritesthings, and to all the people who took part of helping. Thank you for the support and your efforts.
---
Honored to Deliver the "State of the Cebu Community"
I'm extremely happy at the same time honored to be the chosen person to present Cebu's finest achievements. As mentioned during the Summit, Cebu has a lot to offer. Also, the sense of camaraderie and the willingness of the people to collaborate with the initiatives pushed by community leaders. These are the things that I think Cebu's finest achievements :
Steemph.cebu's Curation Trail (A Trail that supports every Cebuano Steemians who are following the trail)

Steemph.cebu as a Sndbox's Sndcastle

Steemph.cebu as one of the most successful hubs in Steemph

Series (A lot) of Curied Cebu Steemians

Cebu as one of the fastest Growing Community

Teenvestors Discord Server (initiated by @smaeunabs and @fernweninja) that aims to integrate online initiatives (like Forex, Stock Market, Cryptocurrency, Steemit, Financial Literacy, etc)

Successful Charity/Community Events (World Food Day, Gift Giving Day, Sinulog Festival)

Promo-Steem Campaigns (Meetups, Campaigns, Series of Promotion)

The Launch of @steemsummit

Innovative and Passionate Leaders
I'm happy that everyone feels valued and feel positive (or most of all). Such an honor to be part of this ever growing community and I'm really happy seeing them succeed in the platform. It's great to have these amazing Steemians that with them, we grow together.
---
Integration of Blockchain & Cryptocurrency in the Summit ( and Speakers)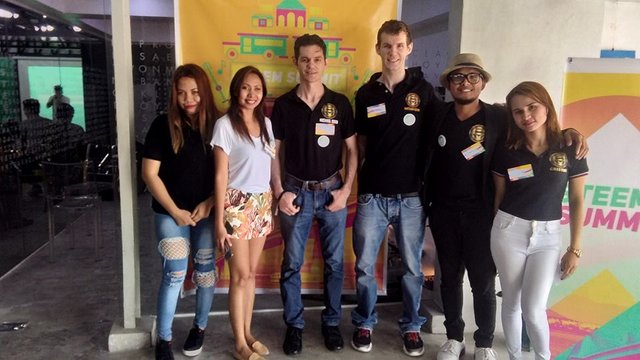 Photocredit : @sorenkierkegaard
Michael and Nathan Senn (I am also Jas Senn), puts the light of how amazing Blockchain technology is and how it is a game-changer for our world. This is what I always include in my promotional series of #promo-steem campaigns. People should know the meaning of cryptocurrencies and a basic idea of what blockchain is to fully understand the platform. They should know that in Steemit, we are earning cryptocurrencies : Steem and Steem Dollars which are tradeable tokens users can withdraw ang exchange it to USD or PHP. Michael and Nathan provided clear and impactful information to the audience.
Special thanks to @kryptonia, @johngentry, the Superior coin team and to @sorenkierkegaard for bringing the Kryptonia family with us and the sponshorship of the venue. They're one of the highlights of the event and we're really looking forward for more collaboration with you.
---
Inspirational Messages from Inspirational People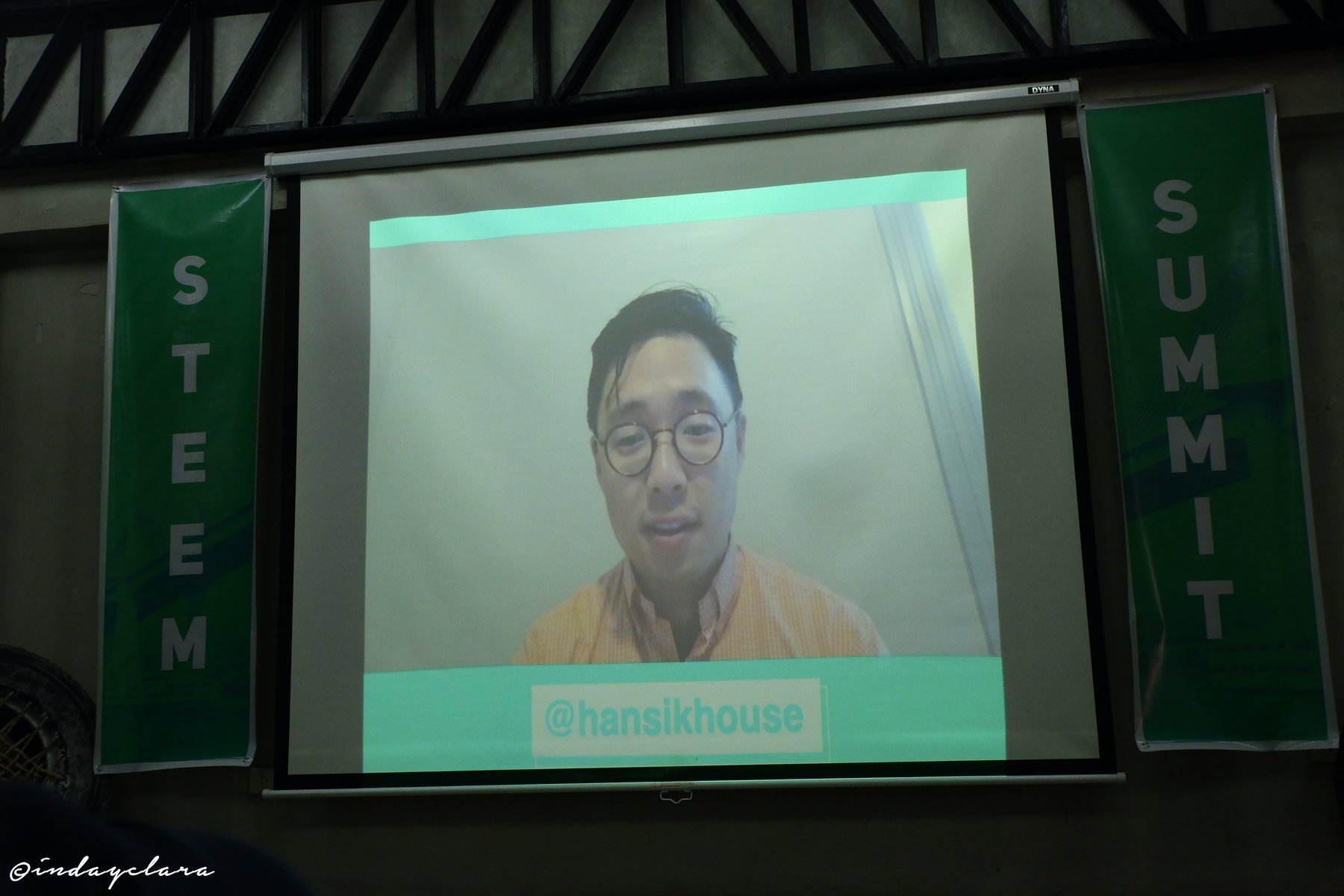 Photocredit : @indayclara
Over the weeks, I was busy contacting influential Steemians what could help us inspire to do more for the platform. I'm thankful and glad we got powerful influencers to get some video greetings and inspire us Cebu Steemians.
Our ever supportive mentor @donkeypong (from @themanualbot) greeted us with a brief but powerful message.
@surpassinggoogle made us an inspirational video too and inspired us with his sweet and lovely advices (actually a great surprise happened).
@sndbox admins @hansikhouse and @voronoi provided as a snap on how @sndbox (An incubator for communities and initiatives) and @creativecrypto's vision to explan Steemit to the horizon. They also inspire us of how communities are very important in Steemit. Such an honor for me that these guys fulfilled this special request in a short amount of notice. I really thank you Kirk and Michael for the full of inspiration video!
A Surprise Happened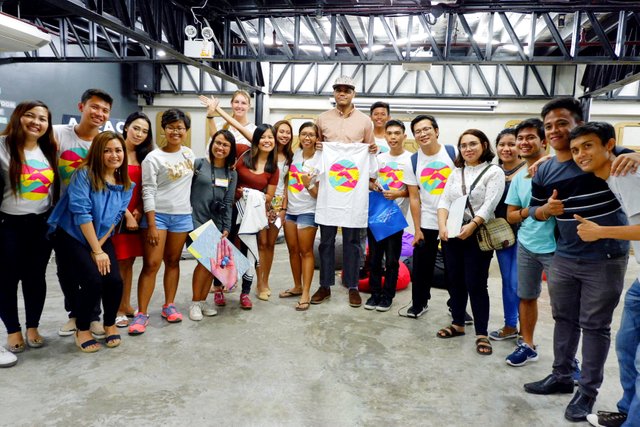 The photo is not mine and owned by @iamqueenlevita. Thank you for letting me borrow this pic!
Terry (@surpassinggoogle), came with us in shock. It was about 5 seconds where everyone of us were really shocked. We were in awe that this man just travelled Cebu (with a very expensive ticket) to join us and participate in the event. We had series of talks and chitchats and it boosted more my confidence towards the platform. A humble and passionate person that I share the same vision with. It was nice meeting you Terry (@surpassinggoogle)!
That's a Wrap. Ciao Steemians for being Part of the Steemsummit!