49 USERS HAVE BEEN VERIFIED - Steem Geography Community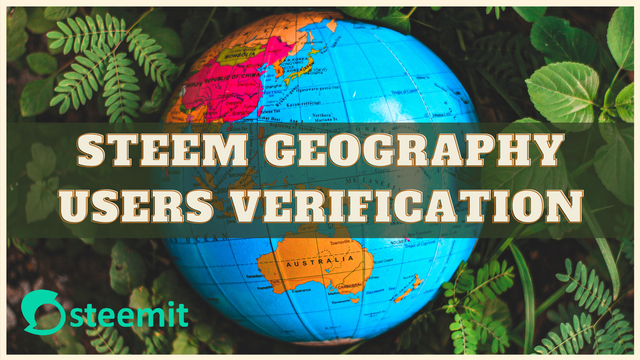 ---
STEEM GEOGRAPHY USERS VERIFICATION || 49 Subscribers have been verified
---
My dear Steemit community, a month ago I started with the new project for people to present themselves in this community with the goal of verifying their accounts, but due to personal reasons that have tight my schedule, I couldn't move on this tasks that I set to myself.
---
---
How you'll notice if one user has been verified in Steem Geography Community??
---
They should have the label:
---
Explorer from (the country wherein the steemian belongs)
Ex. "Explorer from Nigeria"
---
Below you can see the list, and as usual, some stats :)
---
List of Steem Geography users verified to July 10th
---
---
Steem Geography Verified Users Chart
---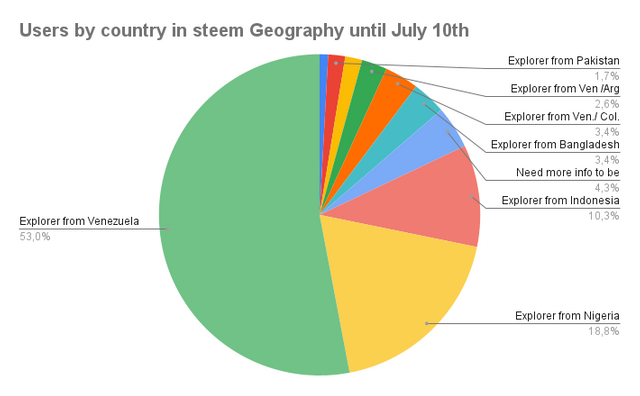 ---

Thanks a lot for being part of this community and for always being excited about the new ideas and contests that I share.
I'll be waiting for you and soon I'll share more verified users that have shared their presentation posts.
Have a wonderful day!
Belén
---
Cc.

---