I have bundled a collection of more than 200 albums, sets and other music recordings to give you a convenient instrument for discovering music. You will find music from all sort of genres including electronic dance, pop-ish, cinematic, experimental and classical.
Specials
Funtion | techno
Julian Schneemann & Friends | modern classical
Jóhann Jóhannsson | cinematic
Kate Bush | pop
Kraftwerk | electronic
Lanoche | minimal atmospheric techno
Leafar Legov | house
Maite Hontelé | salsa trumpet
Noa Wildschut | violin orchestra
Petar Dundov | techno
Pete Namlook | ambient
Remy van Kesteren | modern harp
Rhye | pop-ish
Ryoji Ikeda | experimental techno
Direct Play
for each music entry, a direct play function is provided
Like to Read while Listening Music?
each music entry has a direct link to the article belonging to the music



Browse | Play | Read
What Did Surprise You Most?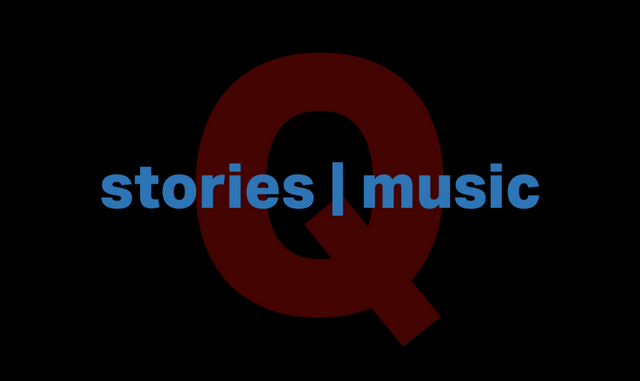 Air - Music for Museum (2014) ... album | play | post
Aril Brikha - Music Reactions Belgrade (2017) ... set | play | post
Aphex Twin - Bleep (2015) ... set | play | post
Autechre - Dekmantel Podcast 035 (2015) ... set | play | post
Barbara Hannigan - Let Me Tell You (Hans Abrahamsen) (2015) ... track | play | post
Barbara Hannigan - Crazy Girl Crazy (2017) ... album | play | post
Billy Joel - Piano Man (1973) ... album | play | post
Daphni - Joli Mai (2017) ... album | play | post
Dasha Rush - Dekmantel Festival São Paulo 2017 (2017) ... set | play | post
Dax J - ADE Awakenings Specials (2017) ... set | play | post
DJ Koze - Resident Advisor Podcast 145 (2009) ... set | play | post
Donato Dozzy - Terraforma Secret Closing (2017) ... set | play | post
Edward - RA.458 (2015) ... set | play | post
Funtion - Berghain 07 (2016) ... set | play | post
Gary Jules & Michael Andrews - Mad World Original (2003) ... track | play | post
Gary Jules & Michael Andrews - Mad World Alternate Version (2003) ... track | play | post
Gary Jules & Michael Andrews - Mad World Grayed Out Remix (2003) ... track | play | post
Gary Jules & Michael Andrews - Mad World Paul Kalkbrenner Remix (2003) ... track | play | post
HAEVN - Where The Heart Is (2016) ... track | play | post
HAEVN - Finding Out More (2016) ... track | play | post
Imogen Heap - Sparks (2014) ... album | play | post
Janine Jansen - Brahms Violin Concerto (2014) ... concert | play | post
Jay Clarke - Dimensions Mix Series #9 (2017) ... set | play | post
Jóhann Jóhannsson - Arrival OST (2016) ... album | play | post
Jóhann Jóhannsson - Sicaro OST (2015) ... album | play | post
John Ov3rblast - The Unfoldment (2016) ... album | play | post
Julian Schneemann & Friends - Caravan - "Podium Witteman" (2018) ... performance | play | post
Julian Schneemann & Friends - Caravan (2017) ... track | play | post
Kate Bush - The Kick Inside (1978) ... album | play | post
Kollektive Turmstrasse - Loveland Festival (2015) ... set | play | post
Kraftwerk - Autobahn (1974) ... album | play | post
Lanoche - Mini Hub Madrid (2017) ... set | play | post
Leafar Legov - Studio R (2012) ... set | play | post
Lena Willikens - Dekmantel Amsterdam (2017) ... set | play | post
Maite Hontelé - Déjame Así (2014) ... album | play | post
Marcel Fengler - Boiler Room (2016) ... set | play | post
Mike Dearborn - Contrast System 1 Year Anniversary (2017) ... set | play | post
Noa Wildschut - César Franck, Violin Sonata (2014) ... concert | play | post
Petar Dundov - Into the Woods (2016) ... set | play | post
Pete Namlook - Air (1993) ... album | play | post
Phil Collins - But Seriously (1989/2016) ... album | play | post
Raz Ohara & The Odd Orchestra - Raz Ohara & The Odd Orchestra (2007) ... album | play | post
Remy van Kesteren - Tomorrow Eyes (2016) ... album | play | post
Ryoji Ikeda - +/- (1996) ... album | play | post
Ryuichi Sakamoto - Plankton (2016) ... album | play | post
Rhye - Blood (2018) ... album | play | post
Shigeto - Full Circle (2010) ... album | play | post
The Advent - Tresor (2008) ... set | play | post
Thomas Newman - Revolutionary Road OST (2008) ... album | play | post
Various - Equals OST (2016) ... album | play | post
Various - T2 Trainspotting OST (2017) ... album | play | post
Vince Watson - 909 Festival (2017) ... set | play | post
Voices From The Lake - Neel (2013) ... set | play | post
Whitney Houston - Whitney Houston (1985) ... album | play | post
YokoO - Burning Man (2016) ... set | play | post
Zero 7 - When It Falls (2004) ... album | play | post

more music
Music Library with more than 150 Entries

blockchain curator and reviewer for @illuminati-inc
you like stories and music? check @qsounds