When I look out the window for the last hours, I see grey grey grey. The weather woman promised some sun, but I suppose the yellow circle is there, but the clouds are just too massive to show the bright light :( Therefore I need to find something else to get some positive vibes in my brain!
While I was reviewing the curated music posts - this morning - done by one of my team members, I got some instant happiness going. Lately we see so many new good musicians and others who have a love for music and are posting about it, coming to Steemit. We have great times ahead of us for sure!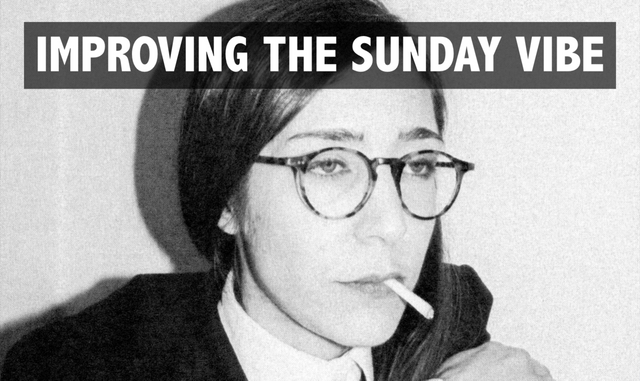 To continue the flow of happiness, I pressed the button of this electronic set recording of this Cologne/German based producer and DJ, Lena Willikens; A recommendation by a friend. She - for sure - has an interesting approach to DJing, well the sound and vibe she creates. She is quite diverse, from techno-ish sets to disco-ish sets with an electro vibe in it; Deep and Dark-ish elements, but also uplifting and happy-ish passages.
Since it is Sunday, and no matter what we've done yesterday and Friday, it is the day we probably want to take it easy and chill a bit in preparation of another upcoming workweek. Therefore I selected a disco-ish electro-ish - with techno-ish elements passing through (check the ending) - recording of this lady to share with you today :)
Happy Chilling & Lots of Listening Pleasure
Let me know what you think of this Sound

Artist: Lena Willikens
Set: Dekmantel Amsterdam
Year: 2017
Country: Germany
Music
Spotify
Beatport
Soundcloud
YouTube
Discography
Gigs
Artist