More than half a year ago I watched this movie: "Equals". A wonderful shot film, and even better music supporting the visuals. The story was maybe not that great as you can read in the post I wrote back then (here), but that is beside the point.
Back to the music! For sure the music played an important role for me to keep watching the movie. I find it simply extraordinary what PC Christensen, Dustin O'Halloran & Sascha Ring achieved by creating a perfect mix between classical and modern music selections.
I selected a long recording for you available on YouTube. It is a recording of all tracks in its full length. The track listing you can find below, as usual for albums I post.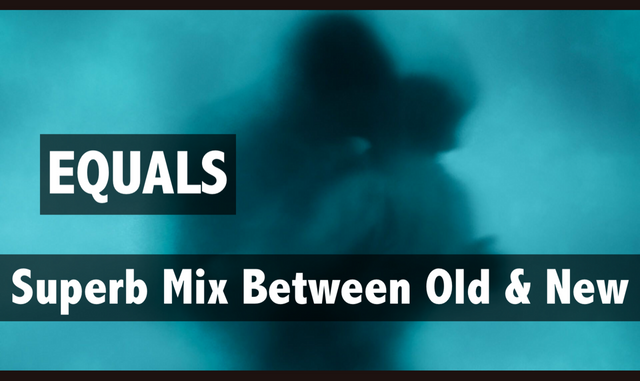 Take a Chill Position & Hit the Play Button

Artist: Various
Album: Equals OST
Year: 2016
(source)
Tracks
Prelude Music: "Air on the G String" Overture (Suite) No. 3 in D major, BWV 1068: II. Air
by Capella Istropolitana & Jaroslav Dvořák
Hold
by Teen Daze
I Know You Are but What Am I?
by Mogwai
Express Yourself
by Markus Guentner
44 (Noise Version)
by Apparat
Symphonie fantastique, Op. 14: III. Scene aux champs. Adagio
by San Diego Symphony Orchestra & Yoav Talmi
Piano Concerto No. 1 in C major, Op. 15: II. Largo
by Helmut Müller-Brühl, Cologne Chamber Orchestra & Igor Levit
Theory of Machines
by Ben Frost & Daniel Bjarnason
Serenade No. 13 in G Major, K. 525, "Eine kleine Nachtmusik": II. Romance
by Chamber Players Of Canada
Piano Concerto No. 4 in G Major, Op. 58: III. Rondo: Vivace
by Stefan Vladar, Barry Wordsworth & Capella Istropolitana
Piano Sonata No. 31 in A-Flat Major, Op. 110: I. Moderato cantabile, molto espressivo
by Jenõ Jandó
Musique De Table (Tafelmusik) Part III - Quartet in E Minor: II. Allegro
by Orchestra of the Golden Age & Robert Glenton
I. Allegro con brio - No. 3 in C minor
by Sofia Philharmonic Orchestra, Anton Dikov & Emil Tabakov
Nocturne No. 4 in F Major, Op. 15, No. 1
by Îdil Biret
Impromptu No. 3 In G-Flat Major, D. 899
by Jenõ Jandó
brought to you by @qsounds an @edje account