Throughout the last decades the experience I like to get from electronic music events and festivals changed quite a bit. While decades ago by far the most important to me was the quality of the music and the artists at the lineup, and to a much lesser degree the atmosphere and anything else the event had to offer; By now I became quite demanding on almost all aspects: from music, to food, to drinks, to hangout spots, to decoration, to art, to comfort. Everything MUST be right, and it is damn hard to find that.
You may ask now: "What is right for you?". Well, I can write whole essay about it, but I'll not bore you and give you a very brief summary so you get the picture:
Music: top quality, non mainstream electro and techno, some (deep) house is allowed
Food: top quality as if you would eat in a good restaurant, think of quality level 8 and up on a scale from 0 to 10
Drinks: the real deal, eg Monkey 47 Gin and Fevertree Tonic instead of the usual Bombay, Swepes and the likes
Environment: Cosy, Hippie-ish decoration with lots and lots of hangout spots and corners, preferably with art, from display art to performing art
People: Openminded, Openminded and again Openminded
Preferably I go to multiday festivals where I can camp out in a (luxurious) camper. The camping spots must be at the festival itself, onsite, not offsite like 500 meters outside the gate or something.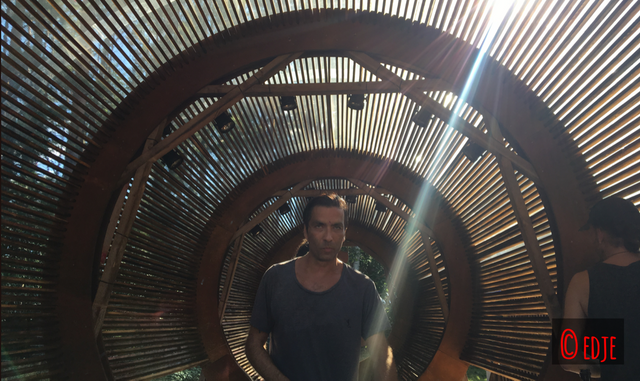 image: Petar Dundov @ Garbicz Festival 2016 (Poland)

It is not easy to find those festivals since they are quite rare, but fortunately there are multiple (annual) festivals around Europe offering most of the given list and my personal criteria. To name a few:
Landjuweel @ Ruigoord (Netherlands) - 5 day festival
Fusion @ Lähr (Germany) - 5 to 6 day festival
Into The Woods (Netherlands) - 3 day festival
Wildeburg (Netherlands) - 3 day festival
Garbicz @ Garbicz (Poland) - 4 day festival
All these festivals doing well on most points important to me, that is why I'm a returning member to these little temporary communities! Music can be an issue at eg Landjuweel, and to a lesser degree also at Garbicz but Fusion is big enough and the programming is of such quality that at any point in time during the entire 5 to 6 days, some good music is played somewhere, as in 24/7! Also my most favourite festival, by far!
Not so many (quality) artists do play regularly these festivals, since the artists fees are generally pretty low due to the (much) higher costs to all the other services these festivals provide.
BUT, one artist comes to mind who doesn't care about fees, who enjoys very much to play at these festivals, who actually played at all these festivals over and over again, and who is just a genius when it comes to music: Petar Dundov.
In case you know him, you probably agree with me; In case you don't know him...Well, now it is the time to start your journey!
This guy has Techno in his Heart!
He Breaths it!
He Lives it!
The Play Button below is there to be Pressed

Artist: Petar Dundov
Set: Into the Woods
Year: 2016
Country: Bosnia
Music
Discography
Gigs
Artist
Previous Posts
Petar Dundov - Be-at.tv (2017) ... set | play | post
Petar Dundov - Dimensions Festival (2013) ... set | play | post
Petar Dundov - EG.601 Set Mix (2017) ... set | play | post