I know: #danceweekend just started and it supposed to be about dance music. And yes: I could have posted some great techno; However I could not help myself... Listen below and you'll find out it can be very useful for your Dance after after...
Two days ago I already mentioned a new discovery on the music front presented to me in a 'pure luck' way; a cinematographic pop-ish band. Founded by movie composer Jorrit Kleijnen and songwriter Marijn van der Meer. I saw them in some entertainment program on TV, relieving me from any urge to flip further through the TV channels.
Very Impressive

I wanted to know more: Some years ago Marijn and Jorrit got their (Dutch) fame through a song I actually remembered. It was produced for a TV advertisement by the Swedish car manufacturer Volvo.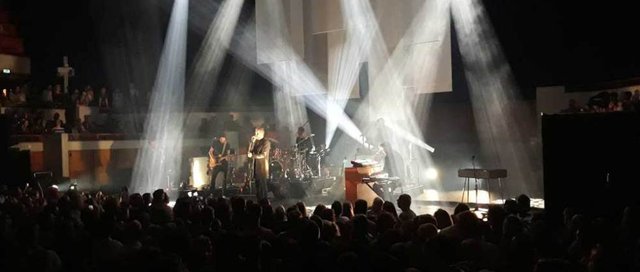 copyright HAEVN source
Little later - upon hearing their work for Volvo - the German BMW contracted them for their TV advertisement. They decided to start working with an artist booker and launch a tour through my little country the Netherlands. Before they produced more than the two songs for the TV ad's, a bunch of venue's already sold out.
That is Something for Sure!

I generally don't like the more 'main stream' music, but I can't help not loving these guys music! Such wonderful style, such beautiful voice, fantastic sounds. Reminds me a little of James Blake (style and atmosphere), and HVOB (instruments and electronics), others artists I have high up on my favourites list!

Artist: HAEVN
Tracks:
Year: 2016
Country: Netherlands
source youtube spotify
featured in VOLVO TV advertisement
source youtube spotify
featured in BMW TV advertisement
Artist Music
Artist Discography
Artist Website