Giegling

It is not only a label, it is a collective of artists with a different and special approach to how they go about the world of music. As we all know when artists do not belong to the few exceptions - those who had/have some major luck in their careers - marketing in general is something really important to get bookings. In electronic dance music, part of the marketing is releasing new EPs and Albums as well as promoting set recordings on services like Soundcloud. Many club and event programmers use the rule: "No new materials, No booking". Sure, those who have a name, may not need to releases every year several new EPs and once so often a new album, but even those with a name, those with a solid fan base, still have to work hard to continue getting their calendars filled with bookings. Essentially, as with any product or service, marketing is an important element for artists to get their music and skills sold.
But, there are always exceptions!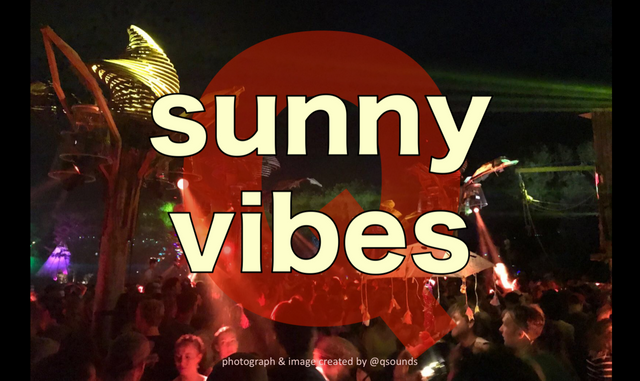 In the electronic music industry, one of those exceptions are the Giegling guys!
One key aspect, the music the Giegling collective creates, can all be qualified as quality music. Therefore the product is good and that makes marketing somewhat easier; Not sure what they actually do on marketing...read further for the answer :)
For years the Giegling collective and all its members present themselves to the world as Giegling! With more than 10 members, with individual artists playing solo, this is quite a number of times Giegling brand is out on flyers and programs, not only one or two times a week, but more like 10 times a week.
Regularly, they take over a club or festival stage for the whole day and night and generally are able to create a fantastic atmosphere. Being able to control how the music flows through time, is one of their key assets! This increases the value of the product even further!
Giegling is ONE voice to the world!

The collective of individuals stand by each other; They are a true Collective or Group if you will. That single voice to the outside world, is maybe the best way of marketing a product of a group. And I think they succeeded! Last years (two, maybe three), it seems Giegling is a bit in a hype (could also be a trend), but I see it as their success after years of hard work, years of believing in how to go about the world of music, striving for quality, working together as a collective instead of a bunch of individuals, marketing their product under a single brand removing the individual from the music.
Somehow I would expect these guys will do the basics of marketing and promotion still: Publish recordings of their sets on the Internet. However, they rarely publish their own set recordings.
However, luckily for us, some recordings are available, of which I share with you one by one of my favourite Giegling members, Leafar Legov. Perfect for the Sunday morning/afternoon. While you listen to the music, close your eyes and drift away. I can tell you, I drift away to really great places like for instance a not too busy sunny beach with all sort of music fans, hanging and dancing around, enjoying the beach, enjoying the sun, enjoying the company, enjoying the MUSIC, and having great fun!

Artist: Leafar Legov (Giegling)
Set: Studio R
Year: 2012
Country: Germany
source soundcloud
Artist Music
Spotify Beatport Soundcloud YouTube
Artist Discography
Artist Gigs
Artist Website
Previous Posts
DJ Dustin - Finest Morning (2014) ... set | play | post
Edward - RA.458 (2015) ... set | play | post
Kettenkarussell - Fusion festival (2016) ... set | play | post
Leafar Legov - RA.514 (2016) ... set | play | post