When you are familiar with the Netherlands, you may not only know of Amsterdam, Keukenhof, Rijksmuseum, and van Gogh-museum, but you may also know of our biggest street party of all street parties: Kingsday. As the name already suggests... yes... this day has something to do with our royal family, the House of Orange. In fact, it is the day we celebrate the birthday of our king.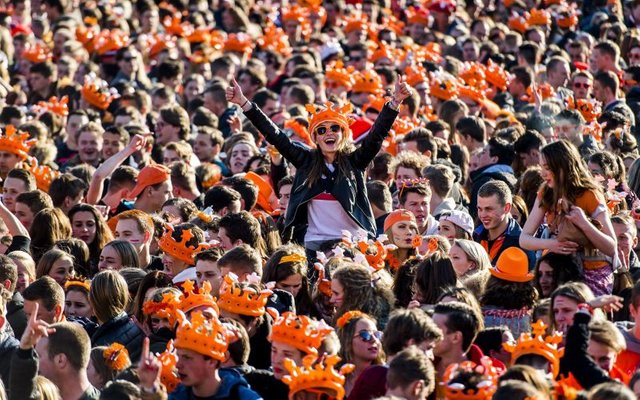 image: we are all queens and kings | copyright Jolinda van Alfen
Last Friday it was that time again. Streets filled with people; Squares and parks filled with people; Flee markets everywhere; Music... here and there.
Not too long ago, at Kingsday, music was everywhere in the city of my little 'village' of Amsterdam. Until people who live in the city started to complain about the noise and all. City hall listened, and decided to reduce the number of permits to play loud music. Unfortunately - because of that - all the 'cool' dance parties where pushed out of the city; Whilst the 'uncool' events are still allowed and happening. The additional effect was many of the young party minded people living in the city don't setup their home DJ systems in the windows to play for the passing people anymore. They don't have their doors open for anybody who wants to chill out in their apartment, or play some tunes on their DJ decks, anymore.
Compared to times all of this was allowed and happening, celebrating Kingsday in Amsterdam city seems a bit boring.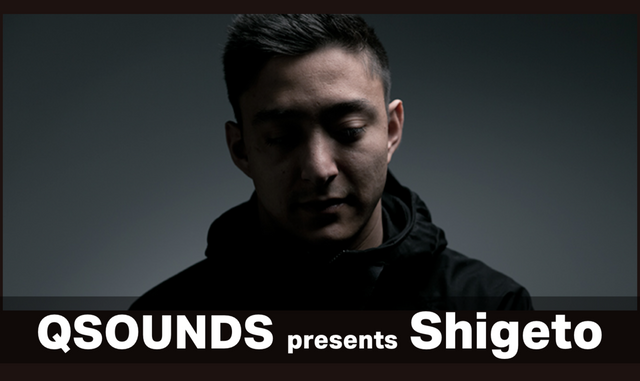 photograph copyright Shigeto | image copyright @qsounds
As a small protest, I decided not to participate and leave the celebrations to others, last Friday. With hundreds of thousands of people in the streets, I simply left them to experience whatever they were experiencing while I took some time to chill at home; to wind down from previous busy weeks; to gather energy for the busy weeks coming up.
While listening to some not so common and 'normal' music, I write this article for you. This music you can find embedded below. I truly hope you like it! Advise: Take a bit of time to really listen to this album of Shigeto, his first one ever produced. The music is not the most easy to grasp, and maybe even like. However, when getting into it, you'll find the coolness of the sometimes somewhat chaotic sounds. It is not for a reason this album can be classified as experimental with a drum-and-bass, house and downtempo atmosphere.

Artist: Shigeto
Album: Full Circle
Year: 2010
Country: USA
Tracks
Ann Arbor Part 1
Escape From The Incubator
Relentless Drag
So So Lovely
Sky Of The Revolution
Brown Eyed Girl
French Kiss Power Up
Ann Arbor Part 2
Children At Midnight
Look At All The Smiling Faces
Ann Arbor Part 1
Escape From The Incubator
Relentless Drag
So So Lovely
Sky Of The Revolution
Brown Eyed Girl
French Kiss Power Up
Ann Arbor Part 2
Children At Midnight
Look At All The Smiling Faces

Artist Music
Spotify Beatport Soundcloud YouTube
Artist Discography
Artist Gigs
Artist Website
Previous Posts
Shigeto - No Better Time Than Now (2013) ... album | play | post