It was about two years ago my best friend told me about this band with the name "Rhye". She invited me to join her and some other friends to an open air concert. Trusting her taste for music - almost - blindly, I immediately said yes; Also because we expected great weather and the venue itself, is one of the most amazing one in whole of the Netherlands; Situated in a forrest; For small-ish groups of people. Check it out here.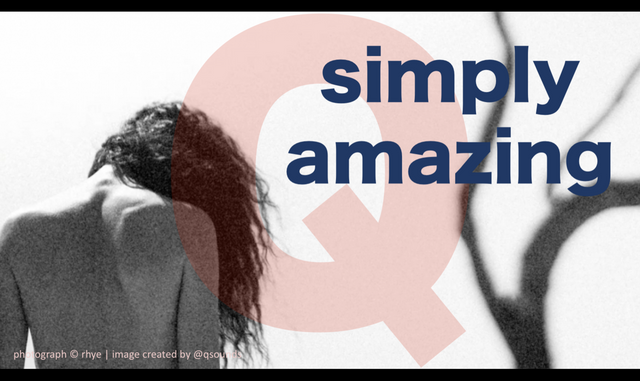 image: part of album cover "Blood" (source original photograph)
Anyway, since I was curious, I started to listen to some of their tracks. And I must say, I loved it! And the concert I went to a few days later; Absolutely amazing! Super weather indeed; Fantastic location; Super atmosphere; Amazing performance!
Recently Rhye gave us their next works, their second album "Blood".
WOW!
Don't You Agree?
Let me Know! I love to hear Your Opinion!

Artist: Rhye
Album: Blood
Year: 2018
Country: USA
Tracks
Waste
Taste
Feel Your Weight
Please
Count To Five
Song For You
Blood Knows
Stay Safe
Phoenix
Softly
Sinful
Artist Music
Artist Discography
Artist Gigs
Artist Website