It is one of those days! Several events I'll likely never ever forget!
Today I started my new assignment; a job for an internet company; in an office! For more than 5 years, I've been working from my home office and now I'm back to a real office environment again; with colleagues; with managers; with rules, with... well... it is well payed, and the job itself is not bad at all, so I don't complain :) But surely it is a big change in my life.
It was only less than a week ago, I was debating the fact to change HODL tactics in sell and buy back tactics. And it was less than two days ago, I realised the Altcoins may have found its bottom and posted about it yesterday. And what happened today? Many of the coins decided to breakout and colour the boards green. WOW! Being a total nob at technical analyses, what happened today, simple came as a total surprise to me.
And then another surprise was waiting around the corner. Just a couple hours ago, I was informed by my business partner - with whom I brought an up-cycle project alive (we make new products from used materials) - our contact at one of our previous customers likes to work with us again! We knew we've done a good job before, and we've delivered a great product; But we never ever expected a sequel!
I'm so excited, so happy, so tired now the day is coming to an end. And tomorrow it'll be early rise again; The office is waiting!
I need MUSIC! ... Appropriate MUSIC! ... GOOD MUSIC! ... MUSIC to RELAX!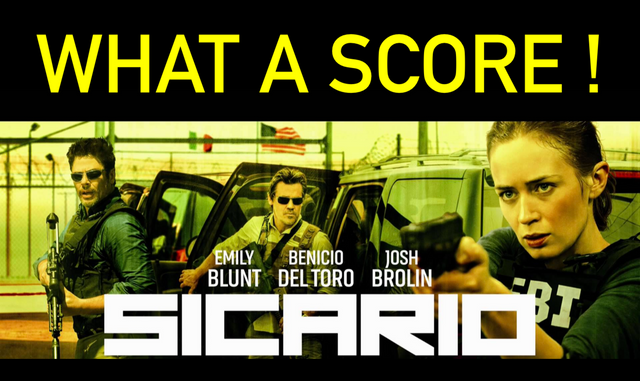 Artist: Jóhann Jóhannsson
Album: Sicaro OST
Year: 2015
Country: Iceland
Tracks
Armoured Vehicle
The Beast
The Border
Drywall
Explosion
Desert Music
Target
Convoy
The Bank
Surveillance
Reflection
Melancholia
Night Vision
Tunnel Music
Fausto
Balcony
Soccer Game
Alejandro's Song
Music
Discography
Gigs
Viberate
Resident Advisor
Website
Artist
Previous Posts
Jóhann Jóhannsson - Arrival OST