This morning - grey and all outside - I finally checked out this newly launched Social Media platform called ONG. With an excellent cup of coffee (I use a stove percolator to make my coffee and the beans I buy at a local coffee roaster) I explored ONG a bit, and re-posted one of my Steemit articles (this one here). Am looking forward to the effects! Always exciting to try out something new!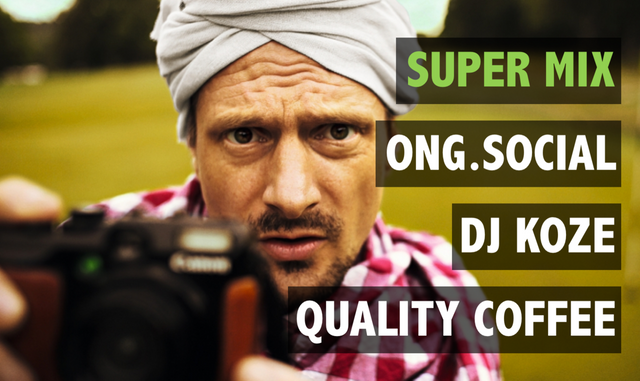 ONG seems to be a social media platform build around an advertisement model, with a free and payed subscription model to give the service creators/owners/developers a revenue stream. The good thing is: ONG shares - part of - the advertisement revenues with the users to give the users a revenue stream! Since launch they were US Dollar based, but now they are integrating their own crypto currency into the service onG.social. Note: the coin broke out recently, around January 11th. I have no opinion yet on this service, when I have I'll let you know :) Feel free to check it out yourself @ ONG (don't worry, the link is not a referral link or something).
While navigating through ONG, I was very pleased what I was hearing. Based on a recommendation by @mammasitta I checked out DJ Koze and am now listening to a recording of some years ago. Koze is a German house producer/DJ I never heard of before, but sounds pretty good - and that is an understatement! :) The set is for sure not a standard house set; it has flavours of disco, is very dynamic, it has its deep and dark episodes, as well as it happy moments. I'm impressed! Reason for me to share this recording with you!
NJOY Your Saturday and DJ Koze

Artist: DJ Koze
Set: Resident Advisor Podcast 145
Year: 2009
Country: Germany
Music
Spotify
Beatport
Soundcloud
YouTube
Discography
Gigs
Artist