They say when growing older we become more nostalgic. Maybe that is true. But maybe it is just part of the whole truth. Maybe not for all!
When looking at myself - someone who lives already for more than four decades on planet earth - I still enjoy going to a good dance party from time to time. Like last weekend when the Giegling clan had a show at - maybe - our most hippie-ish outdoor club in the Netherlands, "Thuishaven". My best friend and I simply could not resist, the combination of Giegling and Thuishaven is pretty awesome!
From late afternoon - the moment we arrived - onwards we heard some great sets by Giegling members Edward, Dustin, Rafael Vogel (aka Leafar Legov) and Konstantin (the later two in formation 'Kettenkarussell').
After the daytime show ended at 23hrs, everybody was kicked out to prepare the venue for the after party with again the Giegling clan. Fortunately, we got a little special treatment and we were allowed to stay. With some drinks, and some not-to-be-repeated conversations with the others with a special treatment, we waited for the after party to start. An hour I think it took - I guess the time required by the government license - before we heard some tunes coming out of the speakers again.
Tunes, well, we were not sure what we heard. Nothing alike what we know from these Gielging guys. Several tracks further, we were not amused at all! It was just very boring. One of those sets you can expect from so many other artists, those who don't know better. But not from these guys! So we decided to leave and continue our night somewhere else were we had more influence on the music; At home!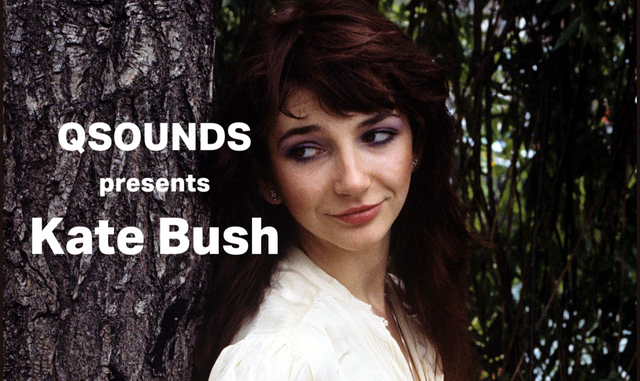 From recorded sets by Peter van Hoesen, and Minilogue we went to albums by Zero 7 and at some point in time the very first album by Kate Bush was playing; The one with her first ever hit "Wuthering Heights", published in 1978 (damn: that is about 4 decades ago). I still remember very vividly when "Wuthering Heights" stormed the hit parades, a track I really really liked that time - and still do - and served as my introduction to Kate Bush. I was so pleased to hear the entire album "The Kick Inside" again, something I didn't listen to for a long time.
Call me nostalgic! :)
Are you?
Well, even when you are not nostalgic, the album "The Kick Inside" is a great one, and I challenge you to hit the play button below and have some fun, maybe even some goosebumps!

Artist: Kate Bush
Album: The Kick Inside
Year: 1978
Country: United Kingdom
Tracks
Moving
The Saxophone Song
Strange Phenomena
Kite
The Man With The Child In His Eyes
Wuthering Heights
James And The Cold Gun
Feel It
Oh To Be In Love
L'Amour Looks Something Like You
Them Heavy People
Room For The Life
The Kick Inside
Music
Discography
Artist
Previous Posts
Giegling Members
DJ Dustin - Finest Morning - set
Leafar Legov - RA.514 - set
Kettenkarussell - Fusion festival - set
Kate Bush
Kate Bush - a Sea/Sky of Honey - album
brought to you by @qsounds an @edje account