Psycho Las Vegas Concert - The Bands of Day 3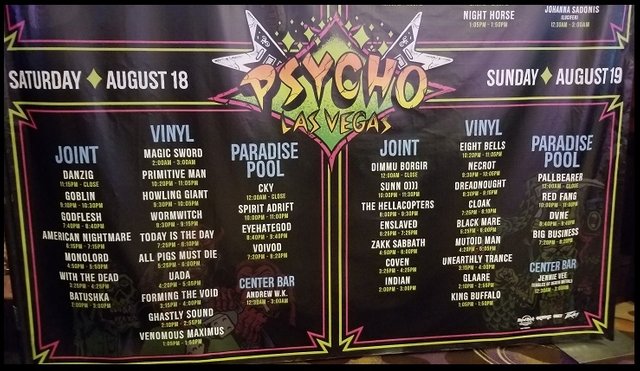 Above is the line-up for the last two days of the show. Amazing all the bands they put together every year. Last year was great and I will eventually link my old account to the archives at the bottom. Also, check out the new logo. I make them for people for 5 Steem. Challenge me with a cool one!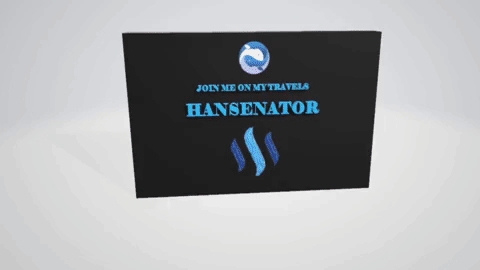 The Bands of Day 3
All Pigs Must Die
This band is a metalcore band is made from a myriad of artists from different bands. Started in Massachusetts in 2009.
Batushka
Batushka is made of of band members that no one knows because they have never revealed themselves. They are a somewhat brand new band from 2015, but gained popularity fast with a hit album. People think they are musicians already in the metal scene in different bands that no one has figured out. They are classified as a polish black metal band, this must be a type of harmonic metal (my favorite type).
Eyehategod
I have seen these guys several times before. A raunchy name, but in this community it is all about freedom which a lot of people feel we shouldn't have even in the United States. From New Orleans, Louisiana (the second place I've seen them) and came to be a sludge metal band in 1988. Yes, they have been around for forever and are extremely good at what they do and their showmanship is great! Experience tells it all.
Forming the Void
Also from Louisiana, Forming the Void was formed in 2013. They are a sludge/progressive/stoner metal band.
Goblin
Band introductions in the middle. Saw the guitarist of this band in the elevator while going to our room in the Hard Rock. That was pretty exciting. Goblin, which has had many more names, is a band that plays Italian progressive rock formed in 1972... Wow. Talk about 46 years of playing music for a living.
Godflesh
From England! These guys are an industrial metal band that started out in 1982! The renamed themselves from Fall of Because and they got a drum machine. This makes them a two piece band that has a huge following and is quite the sight.
Monolord
Monolord is a Swedish doom metal band. These guys have been playing for 5 years, so they are fairly new. They fit in quite well and have done a great job earning their right to be on the Psycho schedule!
Primitive Man
The name of this band suits them quite well when you take a look. Haha. They are from Denver, Colorado (I will be there soon actually) and were formed in 2012. Well known for their sludge and doom style metal.
Today is the Day
From Nashville, Tennessee of all places and the first stop on my next road trip, Today is the Day has been around since 1992. They play avant-garde metal, also known as extreme metal and noise rock.



Eastern US Road Trip
1, 2, 3, 4, 5, 6, 7, 8, 9, 10, 11, 12, 13, 14, 15, 16, 17, 18, 19, 20, 21, 22, 23¸24, 25, 26¸ 27, 28, 29, 30, Snapchat Filters 1, Snapchat Filters 2, Snapchat Filters 3
Las Vegas
Florida

Thanks for stopping in Steemers! Check out whaleshares and weku for other blogging fun!