The Road Trip - Eastern North America (2 - Mount Katahdin)
While driving through Maine, I saw the sign that says "Scenic View Mt. Katahdin" and was immediately excited. Haha. Don't get a lot of this stuff in Florida, or I might call it the flatlands to my family here in Canada. I present to you:
Mt. Katahdin
At a height of 5267 feet and a part of the Appalachian Mountain Range (1606 meters), nearly a mile of altitude, Mt. Katahdin is the tallest mountain in Maine. Viewing it from the given spot was spectacular. The pictures don't quite give it justice compared to the eye, but it is worth the look.
Feature Photos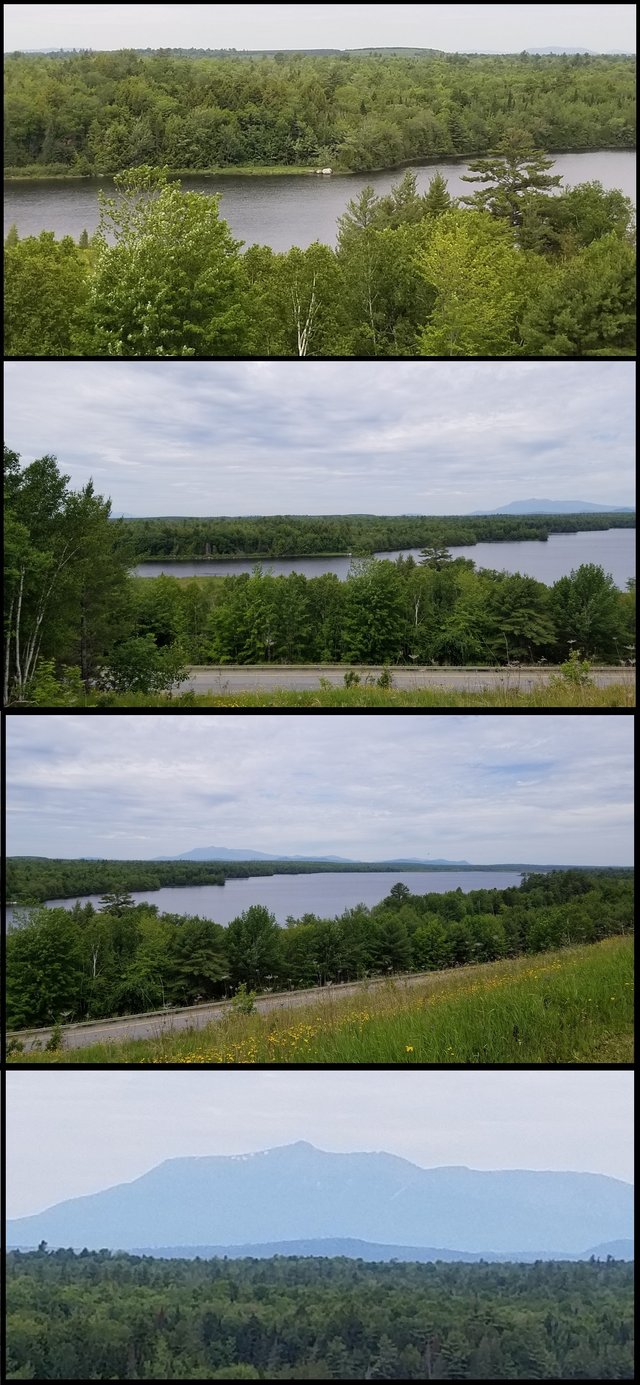 I love how in this last picture you can actually see houses and structures on the sides of the mountain.
A Panoramic

It is great that phones can do this now... Even time lapses and more! Can't wait to experiment!
Some Information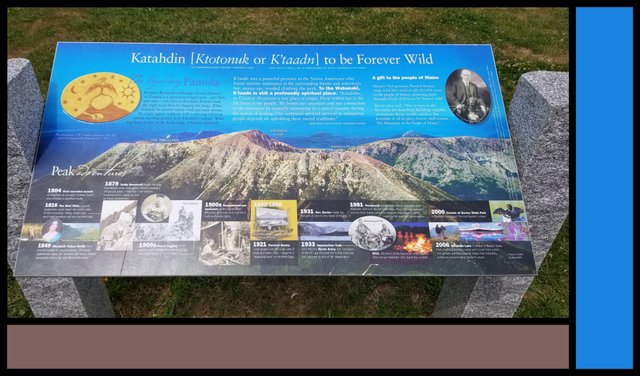 Excerpt:
In native Wabanaki mythology, Pamola is a mysterious winged spirit - part bird, part man - who lives in Katahdin. Pamola made the night wind blow by flapping his wings. When irritated, he created violent winds and snow storms. He might appear suddenly with a whirring whizzing sound, traveling quickly from Katahdin's summit. When fog closes in fast on the Knife Edge, is Pamola annoyed?
The stone you see when driving into the observation area: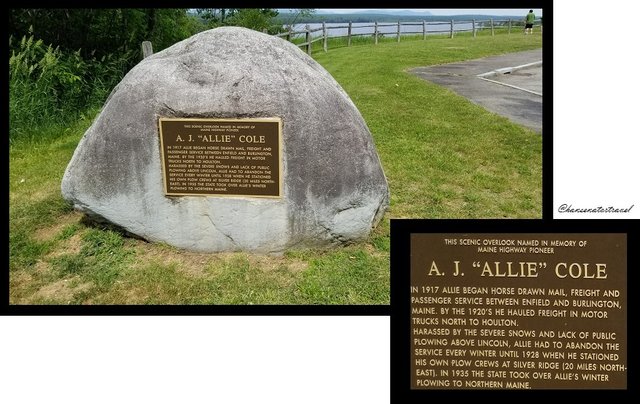 Hansenator in the Park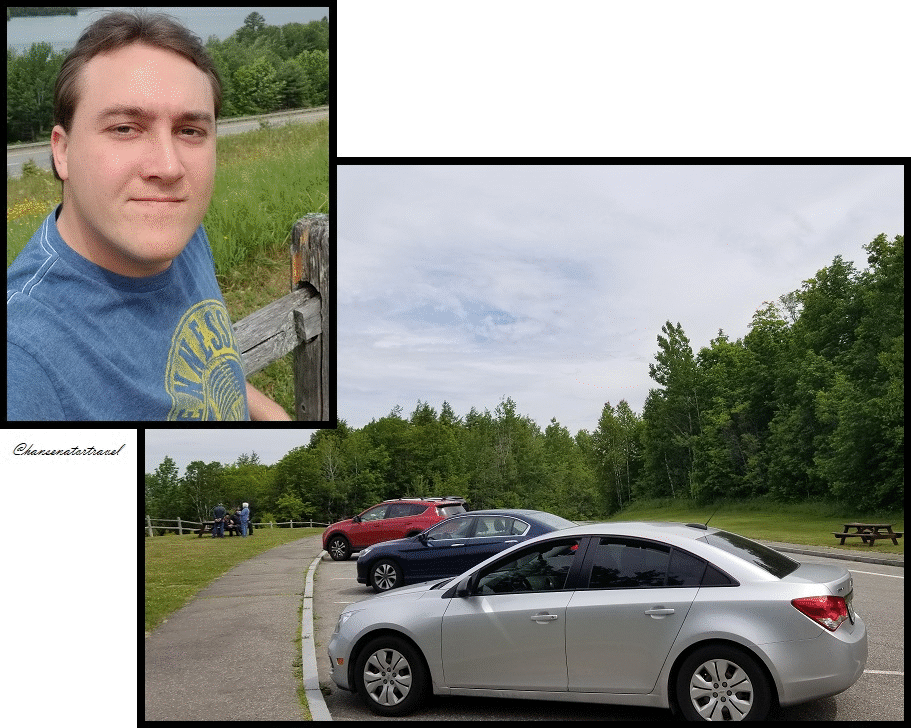 I have not yet broken the new car on the road trip. Really just glad that it survived NY!

Steemers, keep it up and Happy Trails! Best Wishes!