The Road Trip - Eastern North America (28 - Alabama II - Space Exploration)
The Davidson Center for Space Exploration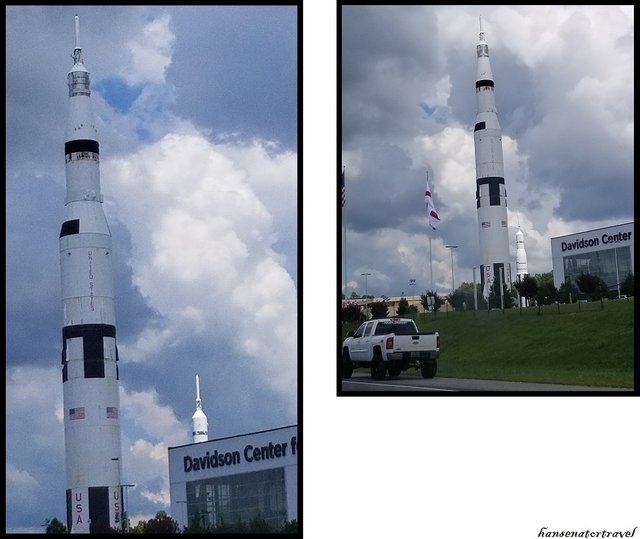 Thought this would be a great way to continue my travel posts. This is actually where a few of my friends have worked! I went to
Embry-Riddle Aeronautical University
in Daytona Beach, Florida for a BS in Computational Mathematics. I taught high school for 5 years and now I need to aim for more, the stars you might say. Not exactly betting on working here though. It would be cool, but I have other plans for now.
The rocket above is a mock of the real thing. Hopefully, they never have to be used. Seriously, who in their right mind would attack Alabama of all places? Haha. I also have to point out the really smart guy in the truck that had to pull over for a picture, I'm not a big fan of stupidity.
The US Space and Rocket Center

At the Davidson Center you can get tours of the museum. It would be fun, I'm sure, but I have never been a big fan of tourist traps. I would rather just work there. Of course, it's not a laboratory, it's a museum, so I would probably not take that job. Haha. The real rockets and labs are close by.

Have a beautiful day! Happy Trails!