Hansenatortravel in Las Vegas III - Concert Line-Up and The Pink Taco
Hello Everyone!
I am sorry about my 4 day hiatus on posts, there has been much to do, but now I am home here in Florida and all is well! The flight got in yesterday at 7 am, so I basically slept that day off. Haha. Now I need to edit videos and figure out the names of the 20+ bands I have recorded for the Steemit Platform. Here is a beautiful masterpiece, I don't know the artist, that was in the Hard Rock very close to the restaurant, the Pink Taco, I am going to show you as well today.
Viva Psycho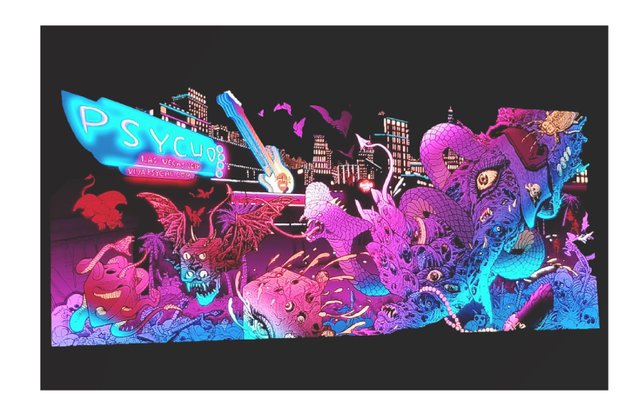 The Line-Up, or should I say four days of rock: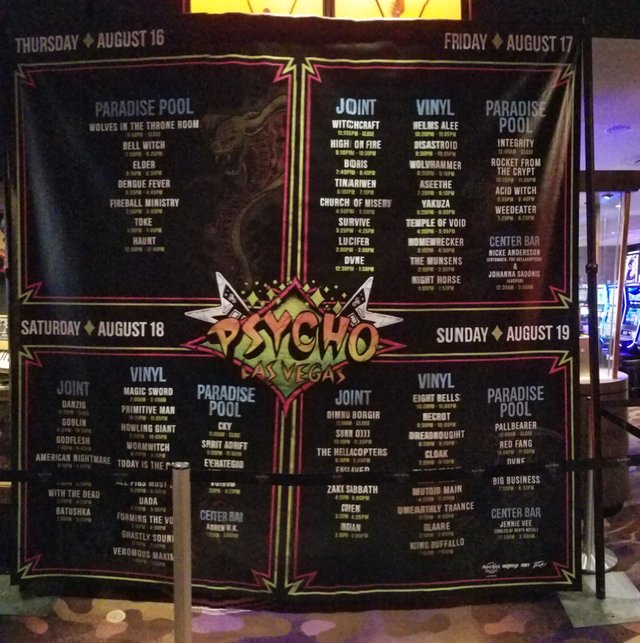 The Pink Taco
This delicious restaurant is located inside the Hard Rock. I ordered the chicken enchiladas, a classic! This is the first place I recommend you eat if you stay at this hotel in Vegas!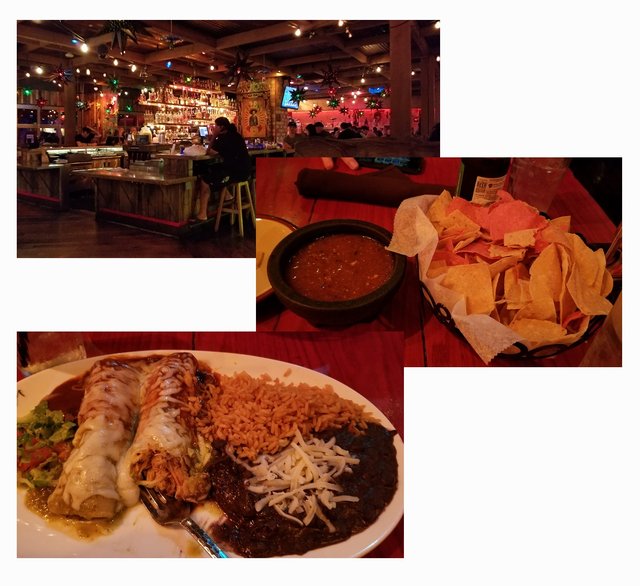 Thank you for traveling to my blog! Happy Trails Steemians!