The Road Trip - Eastern North America (26 - Chicago X - Grant and Millennium Park)
Even though I've already posted about Chicago nine times, this was the first place my cousin, named Grant ironically, took me and it will be my last post of Chicago. I may revisit posts in NY, Canada, etc. and still have to show you guys Alabama and more of Florida. It was an amazingly long trip that took about a month to complete and cost around 4000. I present to you...
Agora in Grant Park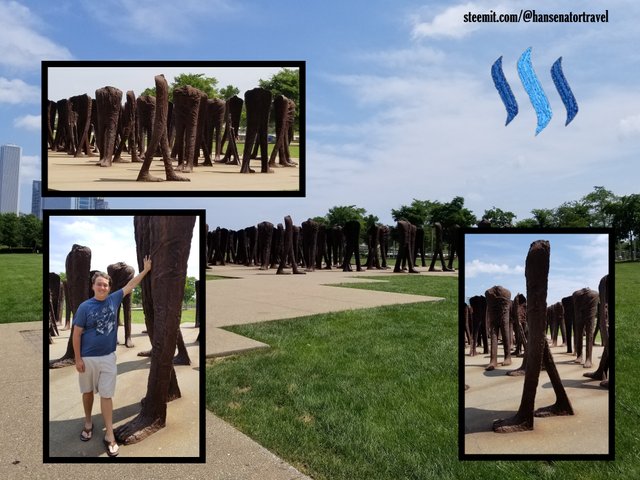 There are 106 sets of legs in this part of the park and it is actually one of the newer additions that took the creator, Magdalena Abakanowicz, over 40 years to complete! Inspiration by WW2 marches that worshiped warmongers (they didn't know it yet).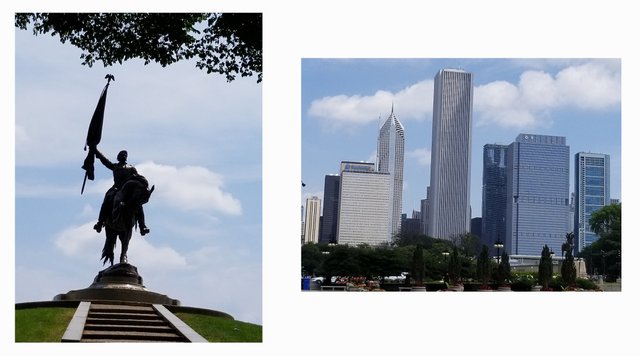 This is the General John A. Logan Statue created by Augustus Saint-Gaudens and dedicated in 1897, 121 years ago, and is actually located in Jackson Park (same name back in the 1800's).
Millennium Park & The Bean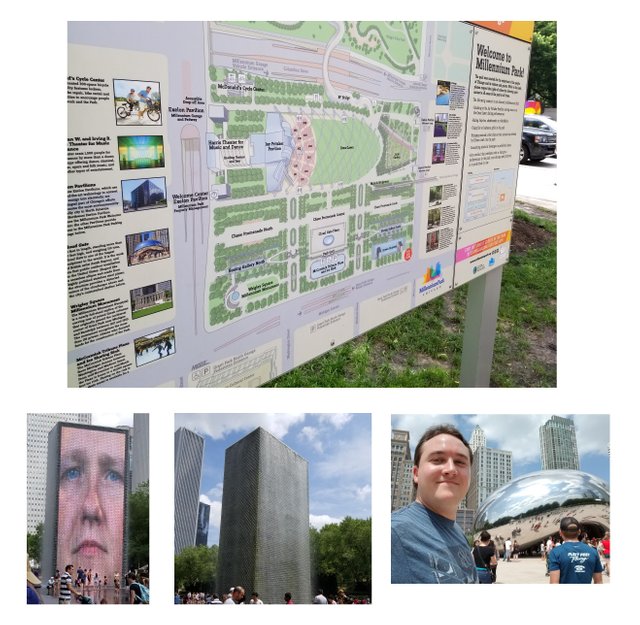 The Bean was definitely a cool spot and finally some shade. It was blazing hot the entire time I was in Chicago due to a heat wave. Here is a short GIF! I actually wish I got a better shot, but it is okay because I will be back!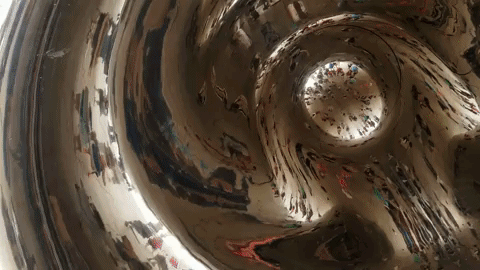 Thank you for everything my friends! Best Wishes & Happy Trails!