The Road Trip - Eastern North America (30 - Alabama IV - Old Black Bear Brewery & Food)
I hope my Steemian friends are getting tired of this series because it is ending soon! This is my last post of Alabama, but maybe some extras later on. There are many photos I haven't used and a lot of favorites to showcase. Support is appreciated and I hope you enjoy...
The Old Black Bear Brewery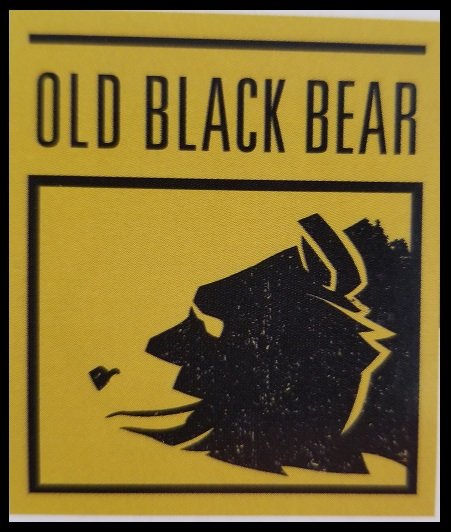 This was my last day in town. I was supposed to leave the day before, but I had time to waste, so I stayed another night and waited for my friend to get off of work.
Old Black Bear was a great place for food and drink, not as cool as Campus 845, but you can't beat them all. Haha. As you can see below the facility looks like a classic lodge with some cool decorations.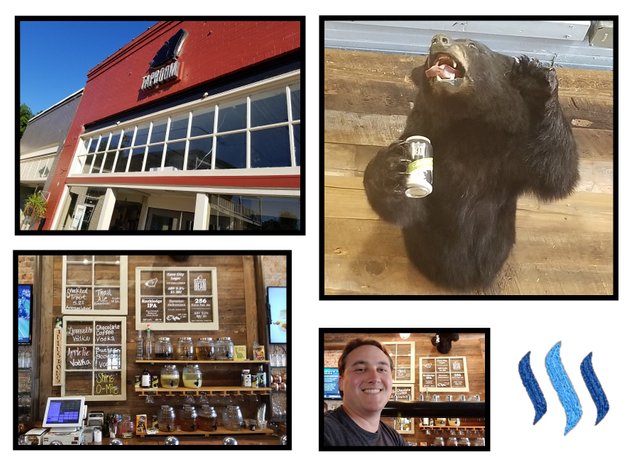 The Menu, Food, & Drink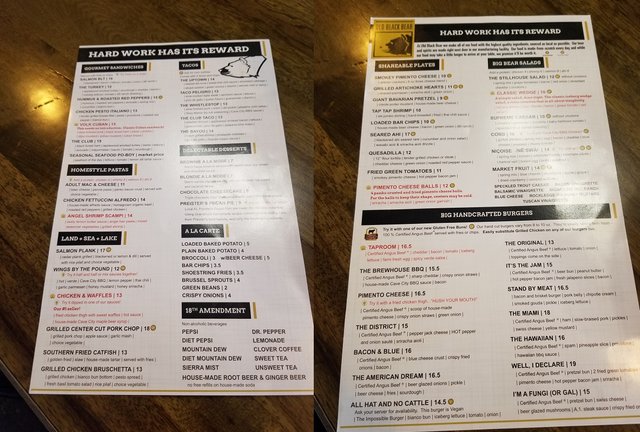 I ordered the pimento cheese burger and the Rockridge IPA, a traditional IPA that tastes a little heavier than the lagunitas, which I'm sure most beer drinkers have had. The cheeseburger and fries were also fantastic!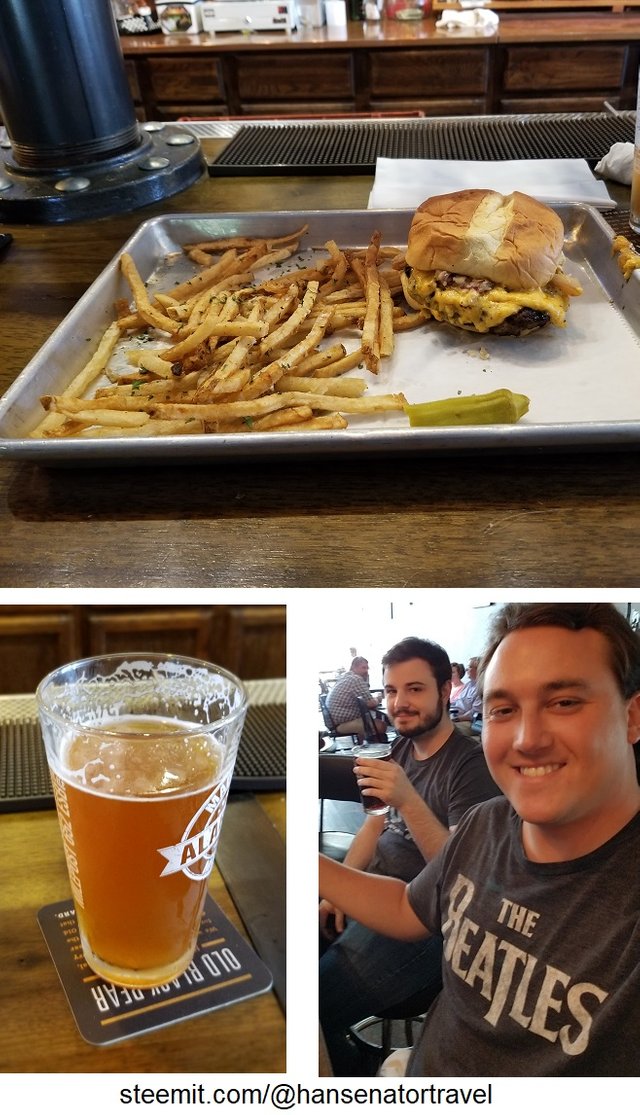 Eastern US Road Trip Archives
1, 2, 3, 4, 5, 6, 7, 8, 9, 10, 11, 12, 13, 14, 15, 16, 17, 18, 19, 20, 21, 22, 23¸24, 25, 26¸ 27, 28, 29, 30, Snapchat Filters 1, Snapchat Filters 2, Snapchat Filters 3


Thanks for stopping by! Happy Trails Steemers!