Hansenatortravel in Las Vegas II - The Hard Rock
Yesterdays concerts were absolutely outstanding! We saw nearly every band and, for you Steemiteers, I videoed every single one I saw and will come up with a compilation (or several) for you to view. Again, I am at the Viva Psycho concert in Nevada.

The Hard Rock

Funnily enough, I found out that you can see both the sunrise and sunset from the window of our hotel...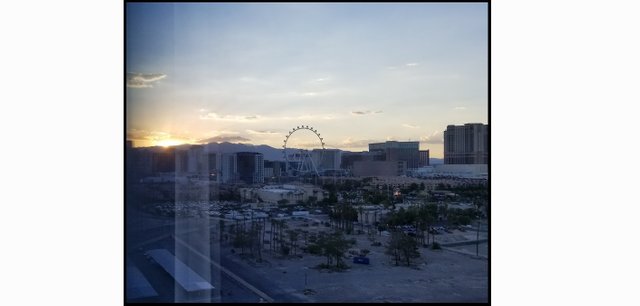 The first day we got into Vegas, I booked a room at
Excalibur
, a hotel on the strip for about $75 (weirdly enough the actual rate of the room was $29), there were a lot of hotel fees. I'm not complaining because the 4 nights at the hard rock were about $1200. Yeah... I know. Convenience is a hard price to pay for staying in the hotel of the concert.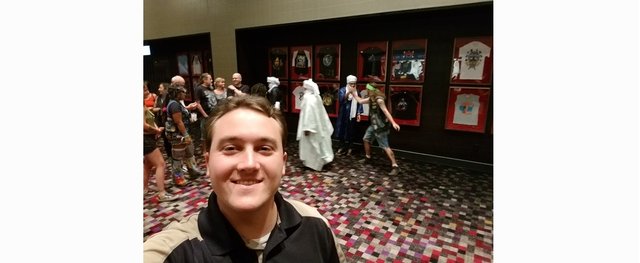 Above is a picture of one of the bands that played leaving to go hang out with everyone! The food, so far, has been excellent here at the hotel. I think we need to get out on the streets a bit more though. We are kind of locked up here since the concert is at the hotel as well.

Now, for some of the attractions and history inside the hotel!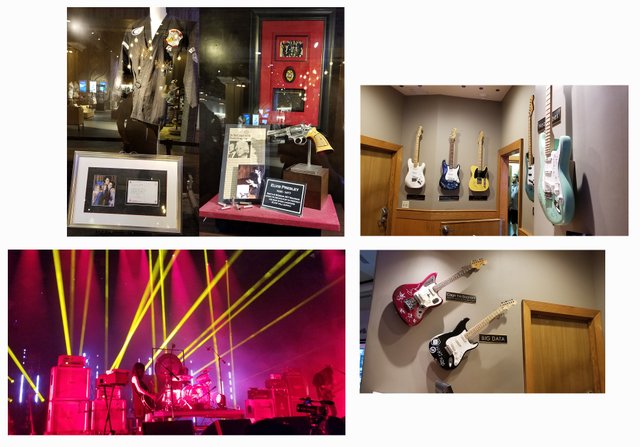 Basically it is a museum of old guitars and memorabilia of rock stars. Very cool, in my opinion. Also, included a sneak preview of one of the bands I am going to present in the future! Enjoy!

Thank you for your support my friends! Happy Trails!