Hansenatortravel in Las Vegas I - Sunrise & Flight
I came to Vegas for the Psycho concert, where about 70 metal bands play. It has, so far, been pretty wild! Yesterday was the pre-party at the pool from noon to 10 pm. I have plenty of videos I will enjoy editing for Steemit! Like last time, the flight attendants tried to be humorous, but were not as successful as in my last video, from the @hansenator post.
Las Vegas Sunrise GIF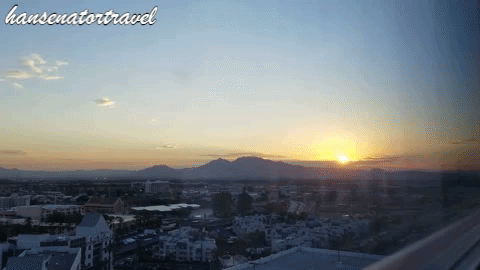 I woke up specifically to grab this because I know how most people love sunrises and sunsets. I really want to get the Grand Canyon, but don't know if we'll have time.
Featured Photo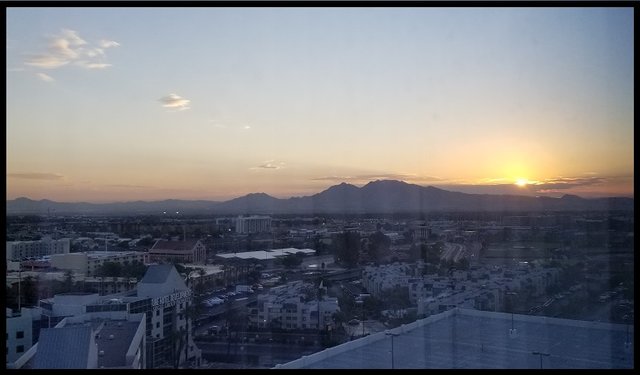 Flight to Las Vegas

The flight was not too bad. We found some good company and had long conversations with her, a constant traveller from Miami to Vegas. She was an older night club manager.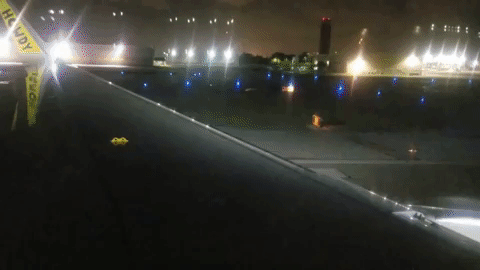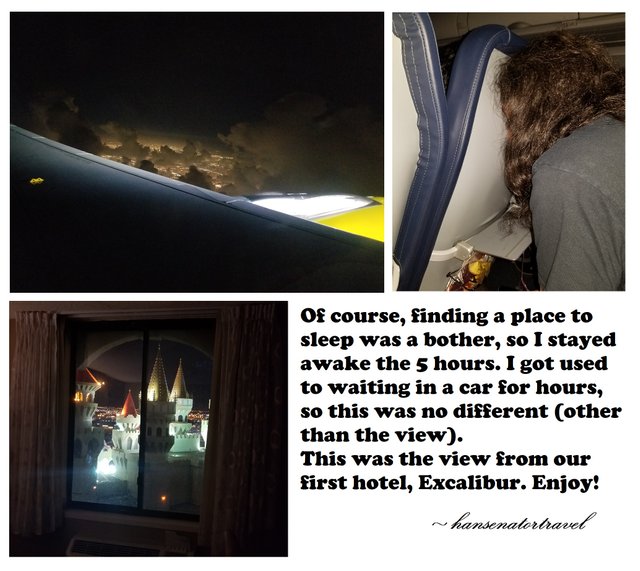 Have a fantastic day Steemers! I know I will with all of these metal heads!