It's been a few weeks since I had the time to put one of these posts together, an to be honest I don't really have time now either but I'm going to do my best to throw it together in some sort of semblance of a post.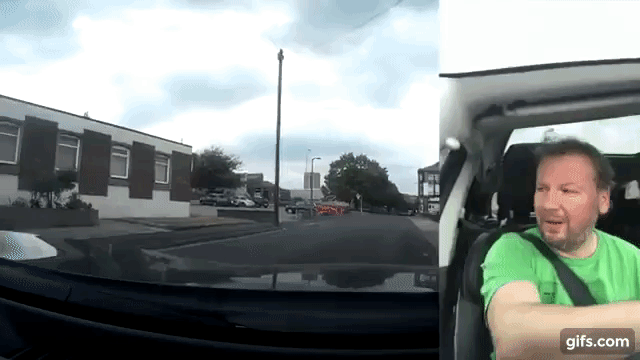 My weekly video vlog is simply a review of what has been happening during the week in my life, I have done one on my YouTube channel for a few years now and since I started posting on Steemit I began making a post out of it.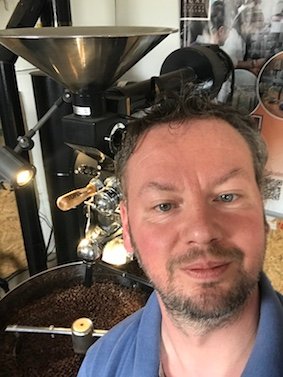 This started out as the YouTube video and a brief description of what I covered for the week, but I started to realise videos on a blog are not often watched - so I added in animated gifs from the video and gave a more fuller description to read instead of watching.
Finally this blog post version became a run down of my week on Steemit, including some of the posts I have enjoyed. I think it's a fun way to share really good content, and help people get more visibility for their posts. The only negative is it soaks up a ton of my time to put them together, including sharing the post links and describing the posts - it worked better in winter when I was stuck indoors more, but now the weather is good we are out enjoying the fresh air so time for doing a post like this disappears.
#SublimeSunday is always a focal point for this round up, the increasing number of people posting with the tag is amazing and I really enjoy reading through all the posts using it. This weeks notable posts were an amazing partridge photographed perfectly on the roadside. There was also an incredible wooden butterfly from Tomorrowland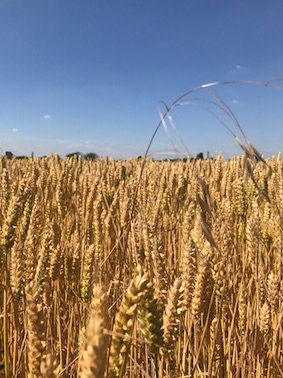 There was an exciting visit to Boca de Rio an then I took a trip to the beach. I got to enjoy an amazing bridge over a river and to climb up the La Sierra
You can always find an enigmatic smile at the Louvre. Then take a drive in a crew cab truck to enjoy a different sort of Artistic work
I did get to find an amazing temple and then learned about some incredible Witnesses you should vote for
I got to enjoy a pirate chest full of silver and then talking of Pirates one showed me a photo of Mars
All this travelling requires a trip to the Gas Station before celebrating someone's birthday and then getting some new glasses
You know the railway always follows straight lines it could even lead to taking care of Grandma or maybe even to visit a Fringe Festival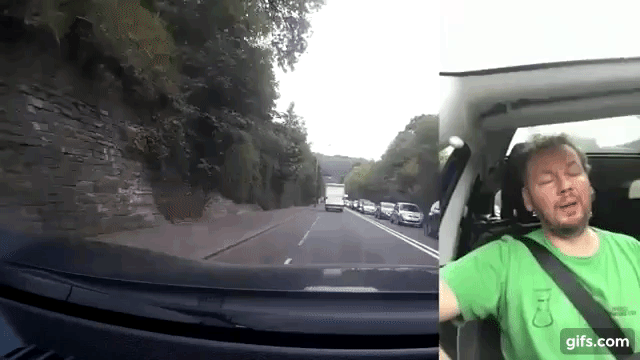 Then I took a ramble with The Hive and found a terrible water shortage and finally reached a debate about how women dress
Reading game of thrones can be far more enjoyable then watching it on TV, and then you can go and play a colorchallenge game before looking back on a Steemit journey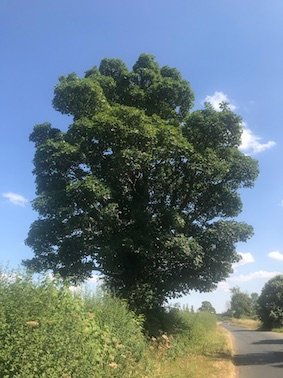 Sad news though this week Bad Karaoke is saying goodbye the end of a Steemit Era maybe, it was an inspired competition and had so many keen followers - but all good things must come to an end. Don't worry though, I'm going to keep on singing along to songs badly while driving to keep #badkaraoke spirit alive!
Some days you just have the urge to wear a hat or maybe even admire a stunning quartz collection but watch out for those spreading wildfires if you wake up and smell burning it might be time to get out quick.
You can of course go dancing in the square or even have a Frolic in the forest through the realms of Twilight before getting a felt kitty for your car and then a Kitty cross stitch to decorate the house.
When you Believe in Magic it can be Hard to Say Goodbye but even if you have had a Bad Day you can count on Electric dreams to pull you through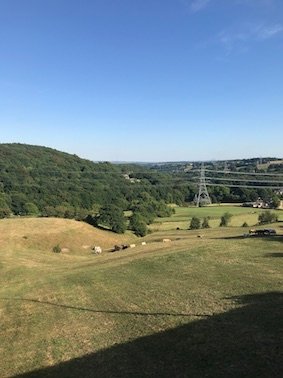 When you are stuck for something to do, you could play a swashbuckling Sworld battle mobile game or even take a walk by the ocean in the moonlight if you are creative you could even Create a Steemcommunity logo just as long as your day is not too unproductive you might even get chance to go shopping in Quebec or even take a visit to Times Square
Sometimes it's important to just say Thank You even if sometimes it takes Balls do it but you can always be rewarded by the Titans of Team Good if you follow your creative journey and discover an incredible beach
When you are feeling a little blue, a hint of purple might see you through and it might even help you see the light or feel very thankful indeed although you might need to send best wishes to someone who has been ill a week or even been ill for just a day or to
What you might want to do is unbox a Silver Round , or admire some art on the buildings of NYC, just take a look out of your window or make a heart in some sand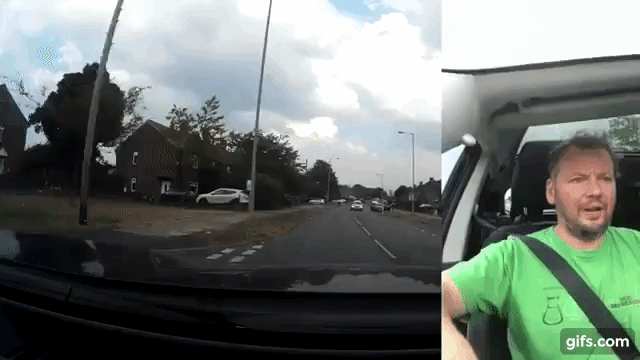 You can always find something you like in an online store filled with funky designs you can print on anything , enjoy some lizard photography or even win some silver rounds. And once all that is done check out a comprehensive Spanish freewrite and then check out a birthday party to remember
And so ends this weeks vlog, a journey of my week and a sort of story made out of post titles - maybe you will find one or two you enjoy, it's a lucky dip this week because you have no idea who authored the post until you look at it!
---
---
Some of my previous posts you might have missed
---
---
Last Confirmed Block Number 24,583,895 Last Aslot 24,661,594
Steemd v0.19.10

Kind thanks to
@enginewitty
for employing his Ninja graphic design skills and producing this 🔥 banner
If you enjoyed my post don't forget to leave an Upvote, feel free to comment on what you liked or where I can do better even. Follow @c0ff33a for regular and varied posts, photography, my weekly VLOG, posts on coffee roasting and brewing - just follow and see.



#thealliance
To grow your presence and following on Steemit, be active in the community Discords that offer the chance to learn, network, share and be found. The #SteemitRamble discord https://discord.gg/HZYzEry hosts a range of shows where you can join in and get your name shown, every Thursday there are two Pimp My Post Thursdays which are hugely popular and give you an opportunity to get your posts seen.
For fun and entertainment then #SteemStar is the discord to be in, https://discord.gg/ZDANjzy with regular shows during the week it's the best place to relax, and also network the friends you make could be your future biggest upvoters.

All photos are my own, taken with my iPhone. All my Steemit posted pictures can be freely used by other Steemit users in their own blog posts - all I ask is that you follow me and credit @c0ff33a linking to my post you took it from. You can also follow me on Twitter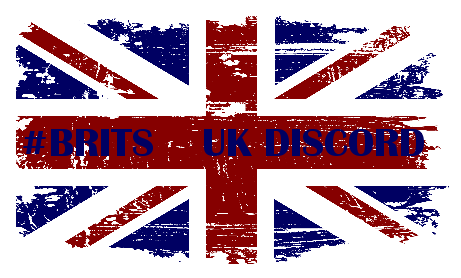 Visit #BRITS Discord Channel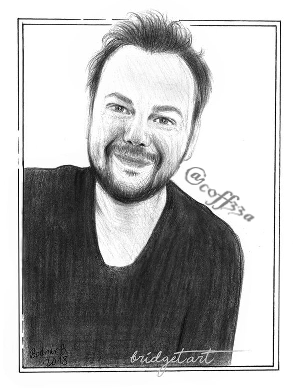 👆🏼 Me ☕️
The picture to the right kindly sketched by the wonderful @bridget.art , be sure to check her incredible art out https://steemit.com/@bridget.art
The greatest challenge we face on Steemit is getting our posts seen, I have always believed the simplest and best value way of doing this is by commenting on the blog posts of others, the more you engage people and interact with them the greater the chance they will visit your own blog and return the favour. Other then spending all my free time commenting on Steemit posts, I also distribute coffee roasting machines and also espresso coffee machines and roast my own Speciality Coffee Range. being one of the premium coffee suppliers Yorkshire including a wide range of filter coffee sachets
!steemitworldmap 53.766547 lat -1.801500 long Bradford, West Yorkshire, United Kingdom. d3scr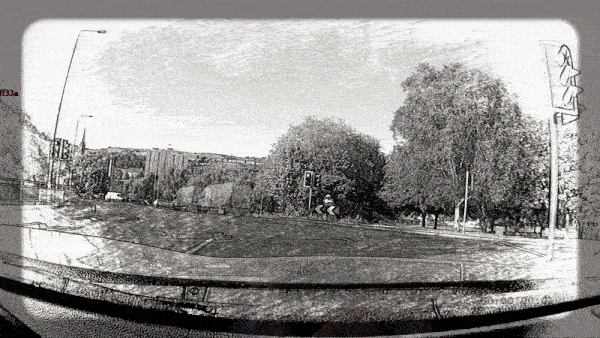 This awesome animated Banner has been kindly been created by the wonderful @snook
Don't forget to vote for Witnesses https://steemit.com/~witnesses
And you can vote for me c0ff33a - click below to vote easily