My dear Steemian friend @allesia wanted to see my heart. I wish she would have asked my heart for herself :P , but she asked me to take part in Fundition.io #oneheart contest....ufff my bad :( .
My Heart is full of love for Steemit.io and now Fundition.io. So here is my contest entry.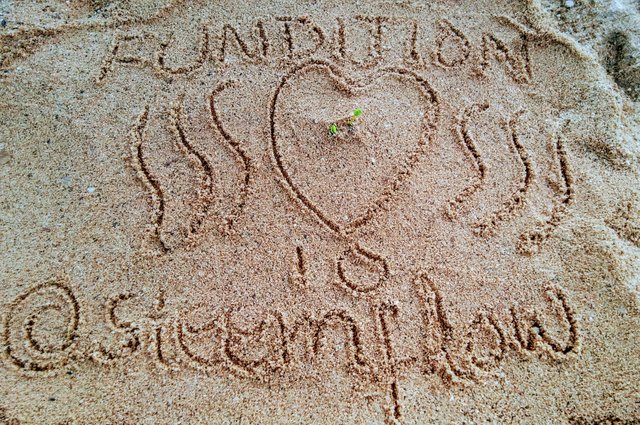 ---
With not so creative hand, and once @allesia throw the challenge onto me, i start looking for something to make a beautiful Heart. With nothing around, my eyes fell on a dump of Sand in my compound. Fundition.io is looking for colorful creative artistic #oneheart for the contest. I am trying to get some Sand Art for the contest.
With no second wasted, i pulled up a straw from the ground and made this amateur drawing on the sand, with Steemit .io and Fundition.io both together, like they are together on Steem Blockchain.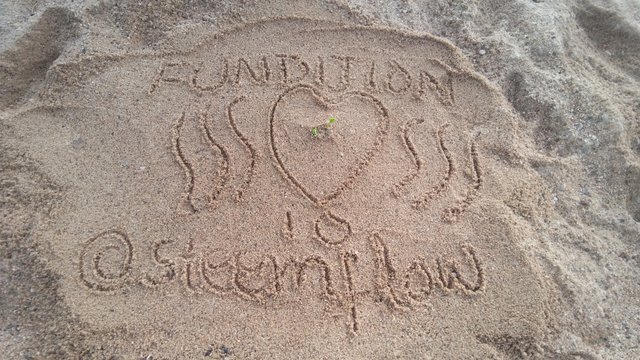 ---
I managed to pull up the #OneHeart, with some budding sapling in the middle. The sapling mark my budding up on Steemit , and it grows naturally. The two sapling are Steemit and Fundition. Here is the closure look of the image: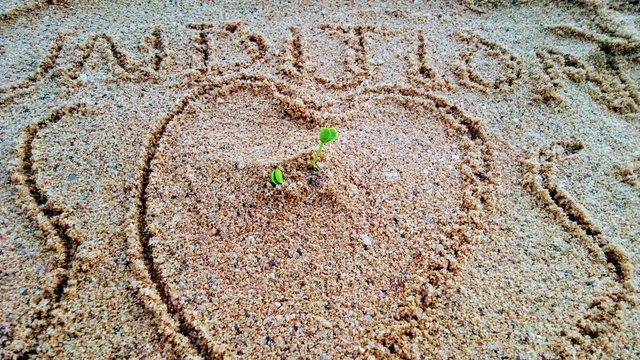 ---
The contest rule is very simple , and anyone can show the creativity with following guideliness:
Use two tags on the Steemit post consisting "fundition" and "oneheart"

Resteem this post so the others can see

Write down a short description about the photo in the post

Comment your post to know that you participated

Only one entry per person

The image has to contain the "Fundition.io" text written on a paper, wall or whatever is handy for you and depends on your creativity you have a chance to get a bigger upvote. (Keep in mind we don't approve/support illegalities like writing with graffiti on public buildings or other things like that. Stay Creative and Clean)

Add in your entry post the Participation rules and a link to the original contest post from Fundition
Fur further contest information and detailed post see Get Your Reward
Further to the contest, here is me trying to take a selfie, though sand art get reversed due to image imbalances.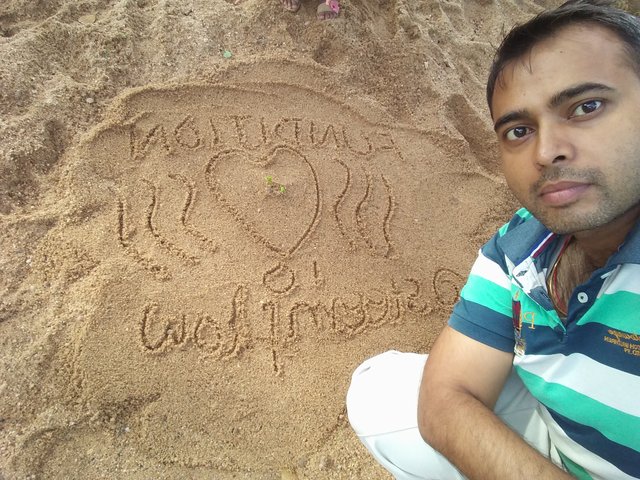 ---
Would love to see everyone artistic heart for the contest, so bang on the contest, and share your Heart. @allesia, hope you will able to see my heart (:wink) and for sure you do not like my this selfie :P
Keep Steeming...Steem On !!!