I have had another hectic week, trying to keep pace with my own life and work and also Steemit is getting so difficult - this platform is growing and moving forward at an incredible pace but of course this can only benefit us all in the future.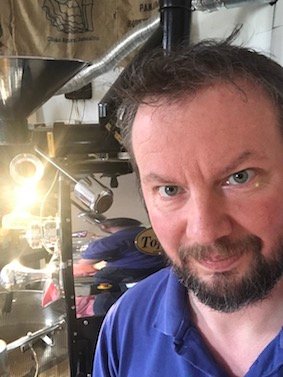 A little over a week ago I was scrolling through the Active Witness List maintained by the Witness @drakos and noticed a few Witnesses were running a new build of Steemd v0.19.10 . I double checked the @steemitblog and read through the Steem 19.10 Officially Released: AppBase, RocksDB, Unlimited Content Editing, and More! post and these new features are really exciting - AppBase, RocksDB and of course the ability to edit posts after 7 days.
What particularly struck me though was this
Once the 19.10 release is deployed to production nodes (by the witnesses and RPC node operators), the blockchain will allow changes past the seven-day threshold. After that, it will be up to individual UIs to support unlimited content (or not).
Steemit has already created pull request 2826 to update condenser to allow unlimited content editing, which will be deployed to steemit.com after a sufficient number of witnesses have updated.
19.10 is an optional release, and runs alongside the main stable release 19.5 - the majority of Witnesses will naturally stick with 19.5 to ensure stable block production. I knew I was taking a risk with 19.10, it has very little support or even guidance on building or running it on a Witness server - but in my original Witness Application Post I stated my intent was to help support and grow this platform - new features are an essential part of growing the platform and I am eager to support those new features - more Witnesses running 19.10 will push these improvements forward so I decided this was something I had to do.

That is me right now, active rank Witness number 125, and running v0.19.10 - it was not an easy upgrade and I had to put my Witness server in Maintenance mode Sunday morning at 4am to ensure I did not miss a block - the config file now requires seed-nodes referenced as p2p-seed-nodes , I missed this and having carefully pinged every node to check latency previously my seed-node list only had activated the seeds with lowest latency compared to my server - rather then compare my old list and the new config list - I copied my old list with the omitted very long latency servers and replaced the new config with it. BUT the p2p appendage is essential in the new config, so after replay my Witness server shut down because of the incorrect configuration - I found my mistake and resolved it, and at least with my separate conductor server on hand I was able to put my Witness into Maintenance mode so instead of missing a block - I was passed by and someone else benefited from it.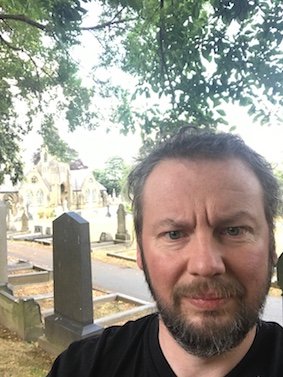 In my original Witness statement I stated I wanted to re-invest my Witness rewards into improving my Server, moving onto 19.10 I noticed in the Witness Chat this build used just 40gb of Ram - more then my initial 32gb - so this week I upgraded the server and now have 48gb of Ram - this means 19.10 processes the entire block chain in ram and brings the replay time down substantially to just 3 hours.
During Replay a Witness server is catching up with the blockchain log - it is doing nothing useful during this time so the longer it takes the more time it is not supporting the platform. For reference my 32gb server on 19.5 and below took 12 full hours to replay the blockchain, when I moved to 19.10 this reduced to 8 full hours. After upgrading to 48gb Ram the server takes just 3 hours to replay which is a massive improvement - ideally you do not need to stop and start the server very often but it is always going to be a benefit to have it back fully running in the shortest time possible.
There are many tools now developed to help Witnesses maintain and run their servers Conductor remains one of the most popular ways to ensure missed blocks are limited. This toolkit by @netherdrakes can be set to watch a Witness Server and if it misses a set number of blocks - the server can be put in Maintenance mode to stop it missing more blocks - or if a backup server is available it can switch the active keys to that instead. You can also manually set your server in Maintenance mode as I did - and of course make it active again. While you can run this toolkit on your Witness Server - if the server itself becomes unstable or looses internet connection the benefit is lost - if your server is not working then your switch to put it in maintenance can not either.
To obtain the best benefit from Conductor I have it running on it's own server, on an entirely different connection to my Witness server - so if my Witness server fails I will still have the ability through conductor to put it into Maintenance mode either automatically or manually. You can rent small VPS servers cheaply for this sort of task, I actually had an old netbook at my work with a slightly damaged screen - for this task it was perfect I installed a 32bit build of Ubunto 16.04 and the relevant python software - the intel atom processor in the netbook is frugal on power but it does have ethernet so for a simple light server it is perfect. While I am not producing enough blocks at the moment to need the kill switch feature, being able to put my Witness in Maintenance mode manually instead of missing blocks is a huge benefit and I like the reassurance it is always sat watching so if I miss a block it will automatically set my Witness in Maintenance.
To recap my Witness Server is now running
2 x Intel Xeon L5640 2.26ghz 6 core CPUs
48 GB Ram
250 GB SSD
Ubuntu 16.04.4
Steemd v0.19.10
Unlimited Bandwidth and the server is located in the UK
You might think the location of Witness servers is trivial, but many Witnesses use the same VPS for their servers - which is fine but if that one VPS goes down for some reason a substantial chunk of Steemit's supporting servers does too. Encouraging and supporting more Witnesses running servers around the world ensures the best potential uptime and support for Steemit and the Steem Blockchain.
We each have 30 Witness votes, I personally think it is essential we use every single one of those to support the people that will support us. Imagine waking up tomorrow, typing Steemit.com and nothing happens. It is dead, all your posts, your history on here gone forever. Right now 133 active Witnesses each have an entire back up of your data on their servers - every single one is keeping your account on here safe so it will always be there when you need it. If you don't already vote for a Witness - or even a few - it really does imply you do not care for anything you have ever posted on Steemit or ever will.
Have your say and learn what is happening at the Witness Chat
@shadowspub is hosting another #Witness chat Saturday 21st July at 11am UDT You can join in at Steemit Ramble Discord it's an opportunity to hear what is happening from the Top Witnesses and also pose your own points and questions. I'm hoping to catch some of it, but being a Saturday afternoon for me in the UK I have alot to do with my family and will be in and out.
Some of my previous posts you might have missed
---
---
Last Confirmed Block Number 24,306,927 Last Aslot 24,383,982 Steemd v0.19.10

Kind thanks to
@enginewitty
for employing his Ninja graphic design skills and producing this 🔥 banner
If you enjoyed my post don't forget to leave an Upvote, feel free to comment on what you liked or where I can do better even. Follow @c0ff33a for regular and varied posts, photography, my weekly VLOG, posts on coffee roasting and brewing - just follow and see.



#thealliance
For the simplest way to upvote and promote your work, log into SmartSteem it's the smartest way to get your work noticed.
Join Steemfollower and get upvotes in return for upvotes. It's free, simple, easy to find new content to upvote and get your own content seen by more users and possibly upvoted.
New @brotherhood upvote service, send 0.5 to 1 SBD to brotherhood with your post link in the memo for an profitable upvote.
Support the @alliedforces , send 0.1 SBD to alliedforces with your post link in the memo to get and upvote from this bot that gives back to communities.

All photos are my own, taken with my iPhone. All my Steemit posted pictures can be freely used by other Steemit users in their own blog posts - all I ask is that you follow me and credit @c0ff33a linking to my post you took it from. You can also follow me on Twitter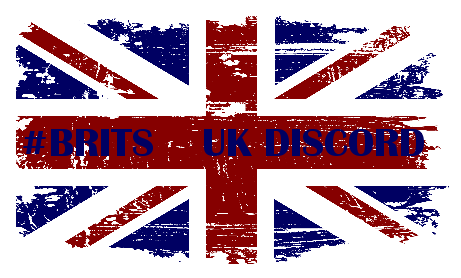 Visit #BRITS Discord Channel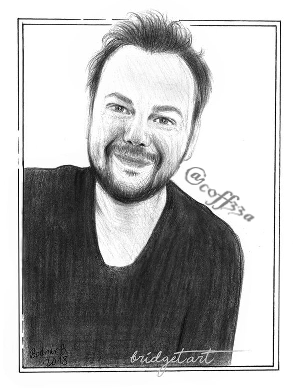 👆🏼 Me ☕️
The picture to the right kindly sketched by the wonderful @bridget.art , be sure to check her incredible art out https://steemit.com/@bridget.art
The greatest challenge we face on Steemit is getting our posts seen, I have always believed the simplest and best value way of doing this is by commenting on the blog posts of others, the more you engage people and interact with them the greater the chance they will visit your own blog and return the favour. Other then spending all my free time commenting on Steemit posts, I also distribute coffee roasting machines and also espresso coffee machines and roast my own Speciality Coffee Range. being one of the premium coffee suppliers Yorkshire
!steemitworldmap 53.766547 lat -1.801500 long Bradford, West Yorkshire, United Kingdom. d3scr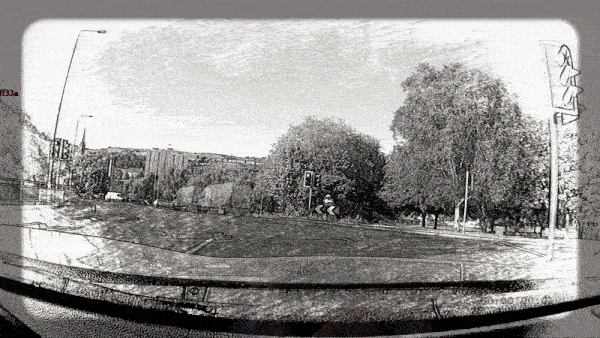 This awesome animated Banner has been kindly been created by the wonderful @snook
Don't forget to vote for Witnesses https://steemit.com/~witnesses
And you can vote for me c0ff33a - click below to vote easily