This is the story of my life so far: 69 years and counting.
Prequel: A Brief History of my Family in France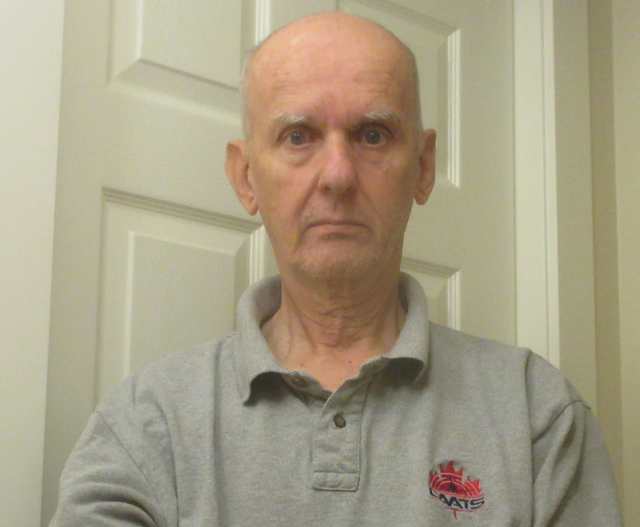 The story starts here
Previous episode: Part 121
---
When I immigrate to Canada with my four children, it was obvious to me that, because of their ages, after a few years here they will have roots and will probably stay in British Columbia for most of their life.
Realizing this, I knew that I should buy a house that will be part of their roots. However, when we arrived, we were not able to do it immediately
However, after four years of renting houses, in 1998 I had saved enough for a down payment on a house.
So, with my children, we started to look for houses that I could buy.
We visited several houses in Richmond and I listened to the comments of my children to decide on the house we would buy.
My two oldest daughters, Roseline and Betty, have a strong sense of smell. So, when we visited a house that was previously owned by an Indian family, because the house smelled strongly of curry, they told me immediately after we enter the house that they would never live there, even though it was a beautiful house.
We finally found a house on Romaniuk Drive.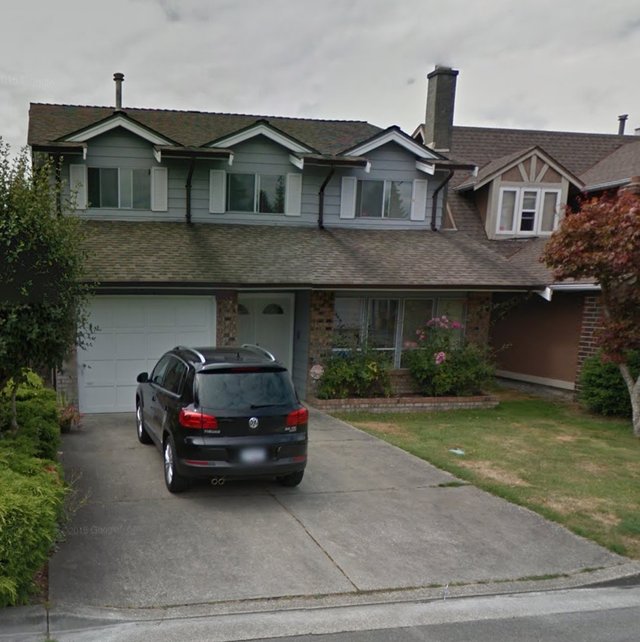 Our house on Romaniuk Drive today
source: Google street view

On the ground floor, there were a large living/dining room, a kitchen, a den, a half bathroom, a laundry room with the furnace, and the garage.
On the upper floor, there were four bedrooms, including the master bedroom with a full bathroom and a walking closet, another full bathroom and a small room that I used as my home office.
As far as I remember, Roseline and Syrille were alone in their bedrooms, but Betty and Gaëlle were sharing a bedroom.
However, this situation did not last for long, as not long after we bought the house, Betty, Roseline and Syrille left. Roseline returned to live in the house later, but Betty and Syrille never returned "permanently".
It was in this house on Romaniuk Drive that we were living when Marie and Philippe came to visit us in Summer 1999.
We lived in this house until 2006 when we sold it to buy our current family house in Harrison Hot Springs
Continue to Part 123
---
If you like this story, please consider to follow me
Summary
Part 1 - Part 2 - Part 3 - Part 4 - Part 5 - Part 6 - Part 7 - Part 8
Part 9 - Part 10 - Part 11 - Part 12 - Part 13 - Part 14 - Part 15 - Part 16
Part 17 - Part 18 - Part 19 - Part 20 - Part 21 - Part 22 - Part 23 - Part 24
Part 25 - Part 26 - Part 27 - Part 28 - Part 29 - Part 30 - Part 31 - Part 32
Part 33 - Part 34 - Part 35 - Part 36 - Part 37 - Part 38 - Part 39 - Part 40
Part 41 - Part 42 - Part 43 - Part 44 - Part 45 - Part 46 - Part 47 - Part 48
Part 49 - Part 50 - Part 51 - Part 52 - Part 53 - Part 54 - Part 55 - Part 56
Part 57 - Part 58 - Part 59 - Part 60 - Part 61 - Part 62 - Part 63 - Part 64
Part 65 - Part 66 - Part 67 - Part 68 - Part 69 - Part 70 - Part 71 - Part 72
Part 73 - Part 74 - Part 75 - Part 76 - Part 77 - Part 78 - Part 79 - Part 80
Part 81 - Part 82 - Part 83 - Part 84 - Part 85 - Part 86 - Part 87 - Part 88
Part 89 - Part 90 - Part 91 - Part 92 - Part 93 - Part 94 - Part 95 - Part 96
Part 97 - Part 98 - Part 99 - Part 100 - Part 101 - Part 102 - Part 103
Part 104 - Part 105 - Part 106 - Part 107 - Part 108 - Part 109 - Part 110
Part 111 - Part 112 - Part 113 - Part 114 - Part 115 - Part 116 - Part 117
Part 118 - Part 119 - Part 120 - Part 121