This is the story of my life so far: 68 years and counting.
Prequel: A Brief History of my Family in France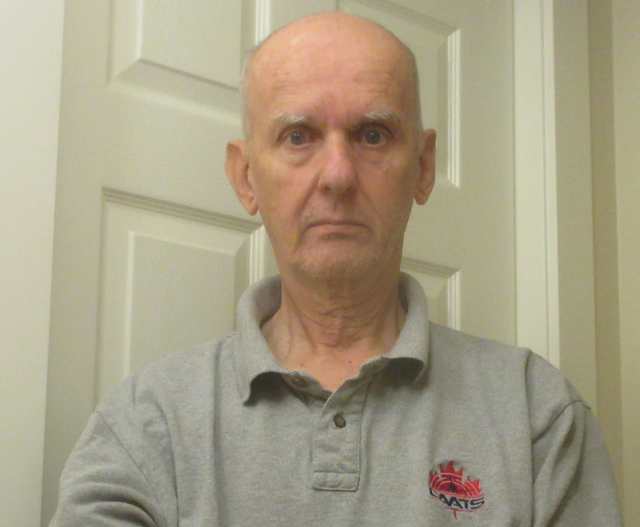 The story starts here
Previous episode: Part 108
---
Jessica and Vincent
Jessica and Vincent met at their engineering school in Grenoble in France.
In 1998, I was given the curriculum vitae of 4 French students that were finishing their studies at their engineering schools. As I explain before, Hughes Aircraft was looking all over the world for software engineers that already knew Ada, and they had a program where you could get a bonus if you gave the CV of an engineer and that this engineer was later hired. Somebody in CAATS had found these 4 people.
One day, at 7AM, I called each of the phone numbers listed in the CVs, but I got no reply. So, I sent an e-mail to each of them telling them to send me a phone number where I could call them.
Fifteen minutes later, I received an e-mail from Vincent giving me a phone number that I called.
He explained that he was doing an internship at a Xerox lab in Grenoble. I interviewed him and he seems to be a good fit for CAATS.
During the phone call, I saw that I had received another e-mail.
After I hanged up, I read the e-mail and it was Jessica who was giving me the same phone number. So, I called again and this time it was Jessica who answered. And she also was a good fit for CAATS.
So, I recommended that they should both be hired. Hughes Aircraft made them a proposal and they both accepted.
It turned out that they were an item. Vincent is what I called a "professional catholic" guy, and he had converted Jessica.
Jessica's family is Chinese from Cambodia.
Both Jessica and Vincent started to work in the DVM with me. After a while, Vincent moved to another team, but Jessica stayed in my team and was responsible for the DIOB subsystem after Kim left to give birth to her first child.
We knew that Vincent and Jessica were practicing Catholics. One day, I was invited with another guy for dinner at the apartment they were sharing, and we realized that there was only one bed. So, at a company party, with around ten French engineers around, I told them jokingly that they "seemed to be living in sin".
Their priest probably told them the same thing, so soon after that, they moved in two different apartments, and only cohabited again after they were married.
Like Kim, Jessica left CAATS when she was pregnant with her first child. Vincent also left CAATS to work for another company, still in Richmond.
They bought a big house in Richmond. They are still living there with their nine children: Romain, Nathan, Déborah, Paul, Thomas, Marc, Henri, Hélène and Élisabeth.
Jessica is a full time mom. Strangely enough, Vincent is a school teacher at the French elementary school where my daughter Roseline works, and my three grandchildren, who were students at the school, know him very well. I have met him several times at the school.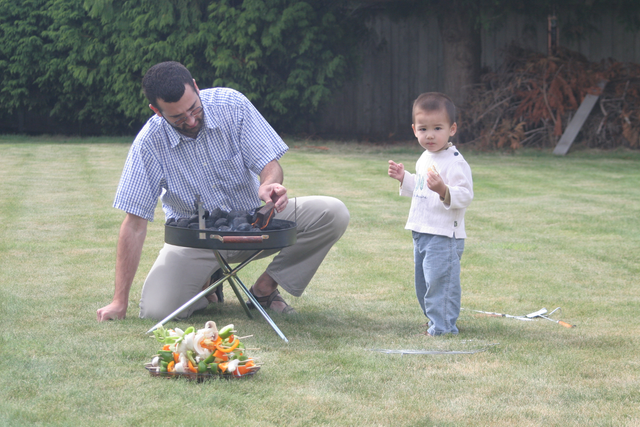 Vincent with one of his son in 2005

Continue to Part 110
---
If you like this story, please consider to follow me
Summary
Part 1 - Part 2 - Part 3 - Part 4 - Part 5 - Part 6 - Part 7 - Part 8
Part 9 - Part 10 - Part 11 - Part 12 - Part 13 - Part 14 - Part 15 - Part 16
Part 17 - Part 18 - Part 19 - Part 20 - Part 21 - Part 22 - Part 23 - Part 24
Part 25 - Part 26 - Part 27 - Part 28 - Part 29 - Part 30 - Part 31 - Part 32
Part 33 - Part 34 - Part 35 - Part 36 - Part 37 - Part 38 - Part 39 - Part 40
Part 41 - Part 42 - Part 43 - Part 44 - Part 45 - Part 46 - Part 47 - Part 48
Part 49 - Part 50 - Part 51 - Part 52 - Part 53 - Part 54 - Part 55 - Part 56
Part 57 - Part 58 - Part 59 - Part 60 - Part 61 - Part 62 - Part 63 - Part 64
Part 65 - Part 66 - Part 67 - Part 68 - Part 69 - Part 70 - Part 71 - Part 72
Part 73 - Part 74 - Part 75 - Part 76 - Part 77 - Part 78 - Part 79 - Part 80
Part 81 - Part 82 - Part 83 - Part 84 - Part 85 - Part 86 - Part 87 - Part 88
Part 89 - Part 90 - Part 91 - Part 92 - Part 93 - Part 94 - Part 95 - Part 96
Part 97 - Part 98 - Part 99 - Part 100 - Part 101 - Part 102 - Part 103 - Part 104
Part 105 - Part 106 - Part 107 - Part 108