This is the story of my life so far: 67 years and counting.
Prequel: A Brief History of my Family in France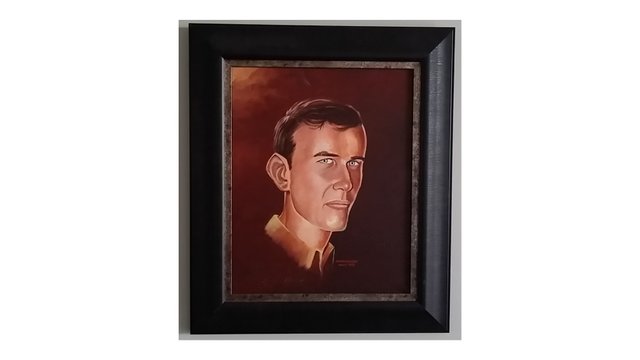 The story starts here
Previous episode: Part 25
---
Other Subjects for the Education of a Future Navy Officer
Of course, in addition to learning navigation, math and science, there were many other subjects:
security: fire, water
weapons: riffle, pistol, submachine gun, machine gun
sport: cross-country running, track and field, team sport such as football (the real one, called soccer in North America)
naval history
visual communication: Morse code through light and flag semaphore.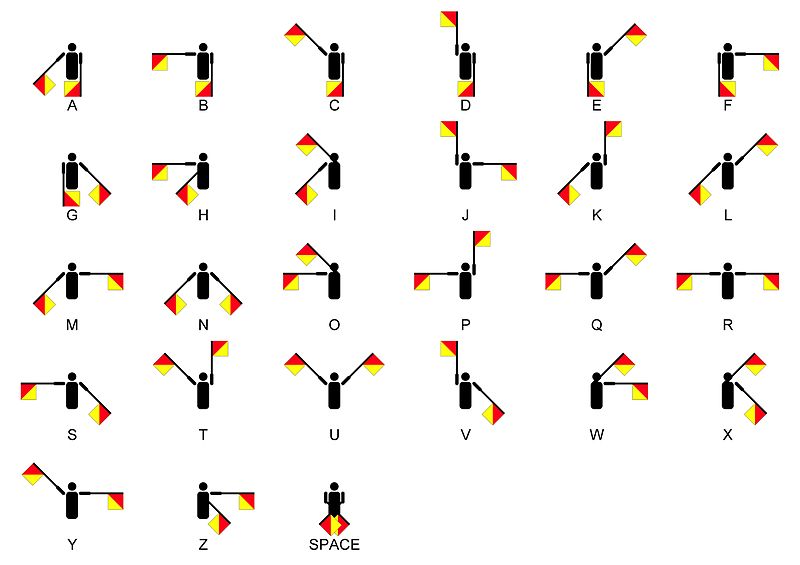 source: Wikimedia

Ranked First at the End of First Year
Because I had high marks in math and the scientific subjects, and that I was doing well enough in the other topics, like my grandfather in 1912, I was ranked first at the end of the first year.
Some of the cadets who were finishing their second year did not like the fact that I was first because of the scientific subjects.
One of my comrades told me that "I was not a real sailor".
The irony is that during his first post, he ran aground his ship on a beach, fortunately without too much damages.
The "fistot" that is rank first at the end of the first year is called the "premier brigadier" (the first brigadier).
One of his duty is to be the flag-bearer of the École Navale, with the cadets ranked second to sixth in the guard of the flag, whenever École Navale is participating in a military parade, during the second year.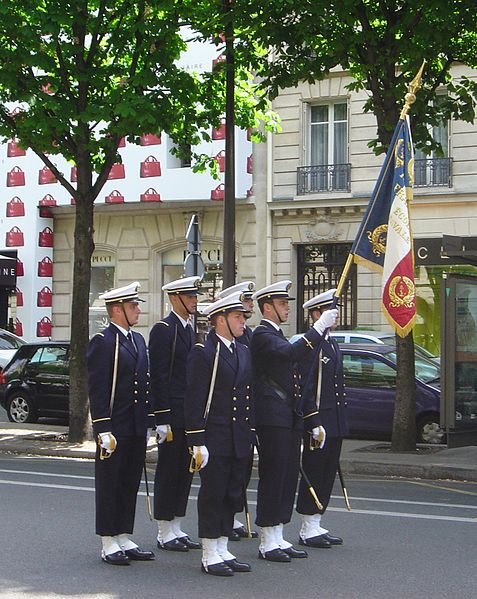 The Guard of the Flag of École Navale
[No, it is not me on this picture]
source: Wikipedia

At the end of the first year at École Navale, there is the "Corvette Fistot", where the whole promotion embarked on several ships of the Navy for a three weeks trip in the north of Europe. We went to Oslo in Norway and Rotterdam in the Netherlands (unfortunately not to Amsterdam, that is much more interesting).
Then, I spend several weeks on vacation during the summer 1969, rather proud of myself with my rank.
In September 1969, the second year started: I was now an "aspirant de marine" (officer cadet).
---
Continue to Part 27
---
If you like this story, please consider to follow me
Summary
Part 1 - Part 2 - Part 3 - Part 4 - Part 5 - Part 6 - Part 7 - Part 8
Part 9 - Part 10 - Part 11 - Part 12 - Part 13 - Part 14 - Part 15 - Part 16
Part 17 - Part 18 - Part 19 - Part 20 - Part 21 - Part 22 - Part 23 - Part 24
Part 25