This is the story of my life so far: 68 years and counting.
Prequel: A Brief History of my Family in France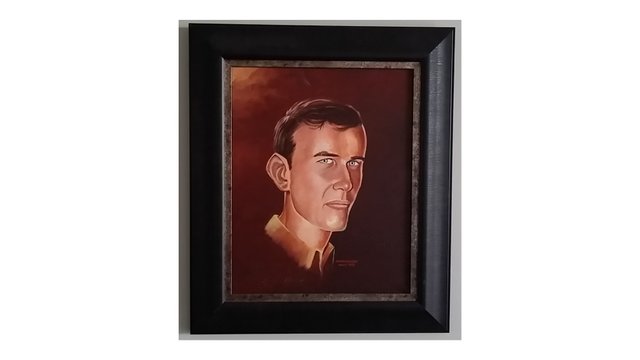 The story starts here
Previous episode: Part 98
---
In 1993, I had started the process of getting the French citizenship for Syrille and Gaëlle.
My brother Bruno, who was a clerk at the Ministry of Justice, had indicated to me that a law promulgated in 1986, the first "Loi Pasqua", allowed foreign children that had been raised in France for 5 years by a French citizen could ask to become French citizen.
Knowing this, I started the process. And I was glad to having done it when I was told by the Canadians that in order for our family to emigrate, both Syrille and Gaëlle needed to be French citizens.
However, it did not happen overnight, and I had to battle with the justice system.
First, I went to see a clerk in the "tribunal d'instance" (district court) and I explained my case: I had been the guardian of Syrille and Gaëlle for several years and I had raised them for more than five years.
The clerk did not believe that this situation allowed me to ask for citizenship for my two children. She obviously did not know this part of the law. And I could not blame her for that, as the law was known mostly for restricting access to citizenship for foreign people. Furthermore, a second "Loi Pasqua" had just been voted, adding more restrictions. But the part about French citizens raising foreign children for five years had not been modified.
I was disappointed, but I did not give up. I call my brother Bruno, and he sent me the exact reference of the law and its "décret d'application" (application decree).
Then I went back to the district court and asked to see the chief clerk.
I showed her the documents that Bruno had sent me and indicated that she could call the Ministry of Justice to check that I was telling the truth. She told me that she would in fact verify if I was right and get back to me. And a few days later, I was told that I could start fill an application to get French citizenship for Syrille and Gaëlle.
I filled an application with documents that proved my declarations: a copy of the guardianship judgment, bills that showed where we had lived for the last six years, and attestations by the schools that the children had attended for five years.
And finally, I received a document that indicated that Syrille and Gaëlle were now French citizens. With this document, I could get new birth certificates, then French passports.
However, this whole process had taken several months and I got the passports very late: we were ready to go to Canada, and we still had no passports for Syrille and Gaëlle!
Continue to Part 100
---
If you like this story, please consider to follow me
Summary
Part 1 - Part 2 - Part 3 - Part 4 - Part 5 - Part 6 - Part 7 - Part 8
Part 9 - Part 10 - Part 11 - Part 12 - Part 13 - Part 14 - Part 15 - Part 16
Part 17 - Part 18 - Part 19 - Part 20 - Part 21 - Part 22 - Part 23 - Part 24
Part 25 - Part 26 - Part 27 - Part 28 - Part 29 - Part 30 - Part 31 - Part 32
Part 33 - Part 34 - Part 35 - Part 36 - Part 37 - Part 38 - Part 39 - Part 40
Part 41 - Part 42 - Part 43 - Part 44 - Part 45 - Part 46 - Part 47 - Part 48
Part 49 - Part 50 - Part 51 - Part 52 - Part 53 - Part 54 - Part 55 - Part 56
Part 57 - Part 58 - Part 59 - Part 60 - Part 61 - Part 62 - Part 63 - Part 64
Part 65 - Part 66 - Part 67 - Part 68 - Part 69 - Part 70 - Part 71 - Part 72
Part 73 - Part 74 - Part 75 - Part 76 - Part 77 - Part 78 - Part 79 - Part 80
Part 81 - Part 82 - Part 83 - Part 84 - Part 85 - Part 86 - Part 87 - Part 88
Part 89 - Part 90 - Part 91 - Part 92 - Part 93 - Part 94 - Part 95 - Part 96
Part 97 - Part 98