This is the story of my life so far: 68 years and counting.
Prequel: A Brief History of my Family in France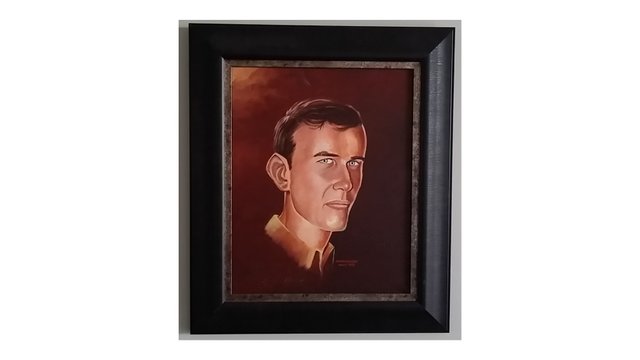 The story starts here
Previous episode: Part 103
---
When I went to the General Consulate of Canada in Paris and asked in what conditions my children could emigrate to British Columbia, I was told that in addition to having French citizenship and being authorized by their respective mothers, they needed to have student permits. To obtain student permits from the consulate, I was told that I needed a document for each of my children indicating that they would be accepted in a school.
For me who had spent most of my life in France, the notion of school district or school board was nonexistent in my culture. So, instead of asking the school district of Richmond if my children could be accepted in the schools of the city, I went directly to three different schools and asked for a letter indicating that they would accept my children: Richmond Secondary School for Roseline in grade 11, McRoberts Secondary School for Betty in grade 9 and Syrille in grade 8, and Whiteside Elementary School for Gaëlle in grade 4. With these letters, I was able to get the student permits. These three schools offered both French immersion and English as a Second Language (ESL) programs, which was exactly what my children needed.
At the end of August, I was told that my children should be tested for their knowledge of the English language, at the school district. And that was when the school district first learned about my four children. I was told that I should not have gone directly to the schools, but to the school district, and that the schools should not have given me the acceptance letters. And, because I was only the guardian of Syrille and Gaëlle, my four children were forbidden to attend schools until the school district has made a decision.
Richmond is the city with the largest proportion of Asian residents in North America: more than 50% identify as Chinese. The school district has realized that new immigrants from China were getting guardianship of nephews or nieces just before immigrating and the schools in Richmond were overflowing due in part to these new young immigrants. This was the reason the school district wanted to make a decision about my children under guardianship.
So, I had to argue my case at the school district and to explain that I had been the guardian of Syrille and Gaëlle for several years, as shown by the French guardianship judgment that I produced. It would have been difficult for the school district to refuse my children who already have student permits, given that I had been the guardian for several years.
However, the school district did not want to lose face. So, they asked me to translate to English the guardianship judgment. So, I did the translation and gave it to them. And my children were all able to go to school one week late.
Continue to Part 105
---
If you like this story, please consider to follow me
Summary
Part 1 - Part 2 - Part 3 - Part 4 - Part 5 - Part 6 - Part 7 - Part 8
Part 9 - Part 10 - Part 11 - Part 12 - Part 13 - Part 14 - Part 15 - Part 16
Part 17 - Part 18 - Part 19 - Part 20 - Part 21 - Part 22 - Part 23 - Part 24
Part 25 - Part 26 - Part 27 - Part 28 - Part 29 - Part 30 - Part 31 - Part 32
Part 33 - Part 34 - Part 35 - Part 36 - Part 37 - Part 38 - Part 39 - Part 40
Part 41 - Part 42 - Part 43 - Part 44 - Part 45 - Part 46 - Part 47 - Part 48
Part 49 - Part 50 - Part 51 - Part 52 - Part 53 - Part 54 - Part 55 - Part 56
Part 57 - Part 58 - Part 59 - Part 60 - Part 61 - Part 62 - Part 63 - Part 64
Part 65 - Part 66 - Part 67 - Part 68 - Part 69 - Part 70 - Part 71 - Part 72
Part 73 - Part 74 - Part 75 - Part 76 - Part 77 - Part 78 - Part 79 - Part 80
Part 81 - Part 82 - Part 83 - Part 84 - Part 85 - Part 86 - Part 87 - Part 88
Part 89 - Part 90 - Part 91 - Part 92 - Part 93 - Part 94 - Part 95 - Part 96
Part 97 - Part 98 - Part 99 - Part 100 - Part 101 - Part 102 - Part 103