The Story of My Life so Far - Part 15 - High School (2)
This is the story of my life so far: 67 years and counting.
Prequel: A Brief History of my Family in France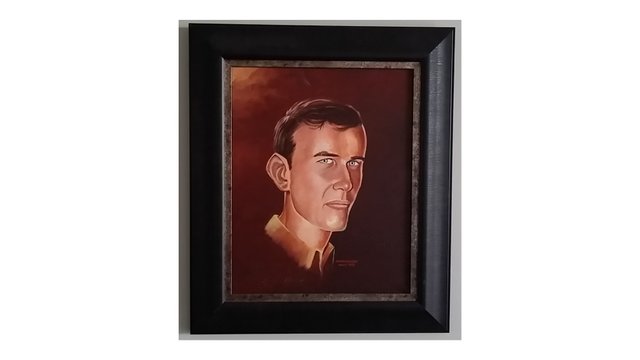 The story starts here
Previous episode: Part 14
Lycée Honoré de Balzac
After grade 6 and 7 in Annexe de La Jonquière, in September 1961, I started grade 8 ("la quatrième") in Lycée Honoré de Balzac. My brothers Philippe (grade 10) and Bruno (grade 9) and my sister Monique (grade 6) were also students there in 1961. Of course, we were never saying "Lycée Honoré de Balzac" or even "Honoré de Balzac", it was always just Balzac.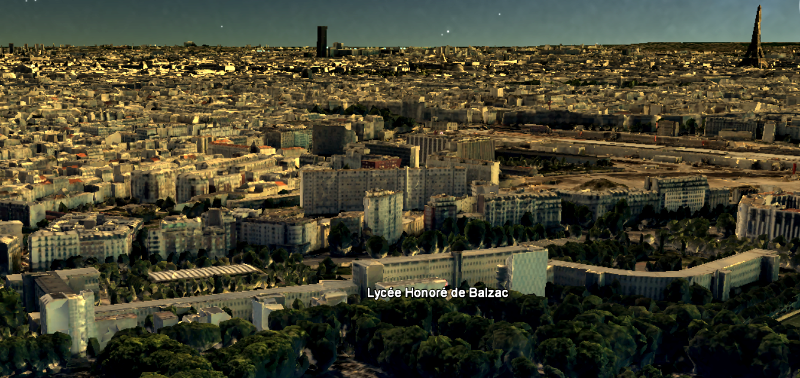 source: Wikipedia

Like "La Jonquière", Balzac started as an annex to Lycée Jules Ferry and became independent in 1955. From 1955 to 1966, the principal was Madame Angèle Coquart.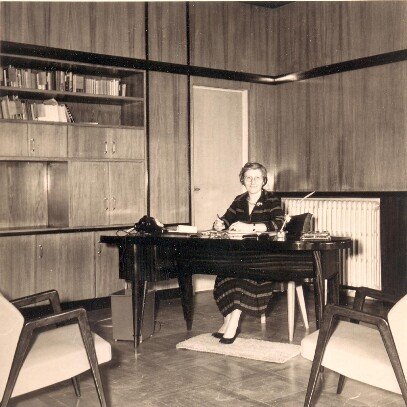 Madame Coquart in her office
source

This was a huge establishment on an area of 5 hectares (more than 12 acres). In 1963-1964, when I was in grade 10, there were more than 3,000 students. But, I never felt lost in Balzac.
I don't remember the name of many teachers. Those that I remember are
Madame Hinard: French, Latin and ancient Greek
Mademoiselle Gastinel: also French, Latin and ancient Greek
Monsieur Dubriset: "travail manuel", equivalent of Tech. Ed. (Technology Education)
Although my favorite subject was math, I don't remember the names of any of my math teachers.
What I remember is that in grade 11 (la première), my math teacher asked me to compete in mathematics in the concours général. The concours général is the most prestigious competition between French students in grade 11 and 12. It took place in March for 6 hours without a break. I did not do well in grade 11. So I decided to not compete again in grade 12 if I was asked again.
In grade 12, I had the same math teacher, and she asked me again to compete in the concours général. I try to say no, but she told me that it would be good for the reputation of Balzac. So, I competed again, and as I expected, I did not do well.
I had the same teacher in English for the five years I was a student at Balzac. I did not like her, and I believe she did not like me. Consequently, I did not study well and I did not do my homework in English properly.
In grade 10, during a mid term exam in English, I cheated and I was caught. I was expelled for a week from the lycée. My parents thought that there was something wrong with me and sent me to a psychologist, who did not really understood why I was sent to her.
At the end of grade 12 (la terminale), like every French student in grade 12, I took the academic qualification known a the Baccalauréat. I passed it, but I was not brilliant, because there were many subject matters (history, geography, French, philosophy) where I was weak.
I had then decided that I wanted to become a Navy officer and to do that, starting in September 1966, I went for two years in another lycée in Paris for two years in classes préparatoires: the Lycée Saint Louis.
---
Continue to Part 16
---
If you like this story, please consider to follow me
Summary
Part 1 - Part 2 - Part 3 - Part 4
Part 5 - Part 6 - Part 7 - Part 8
Part 9 - Part 10 - Part 11 - Part 12
Part 13 - Part 14