This is the story of my life so far: 67 years and counting.
Prequel: A Brief History of my Family in France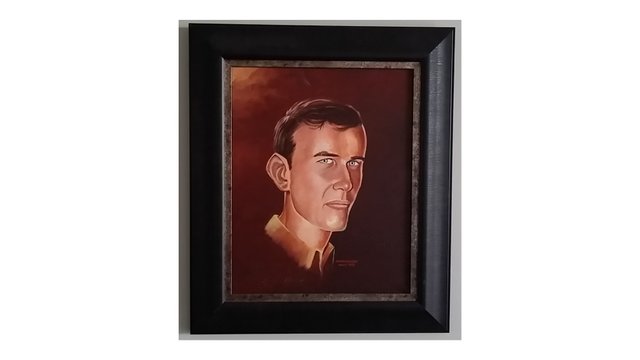 The story starts here
Previous episode: Part 21
---
Arriving at "École Navale", the French Naval Academy
So, at the beginning of September 1968, I traveled by train to Brest, the main military port on the Atlantic, to become a cadet at École Navale. The official term in French to designate the cadets is "élève-officier" (student-officer).
In 1910, when my grandfather Henri started École Navale, it was on an old ship, the Borda, in Brest. In 1915, it was moved to the ground near the Port of Brest and new buildings were built and were inaugurated in 1935 by the French Republic President.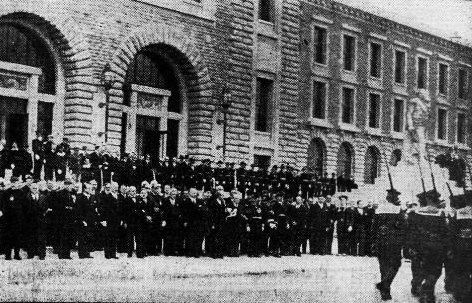 Inauguration of École Navale in Brest in 1935
source

After World War II, as the buildings had been partly destructed during the war, the school was transferred to "temporary" barracks at the Lanvéoc hydroplane base. There were people in the Navy that thought that hydroplanes would be important in the future for the Navy. An old joke says: "Hydroplanes have been, are and will stay to be the future of the Navy". Soon after the war, helicopters replaced hydroplane in the Lanvéoc-Poulmic base. A modern building was built in the 1960s and inaugurated in 1965 by the President of the Republic, Charles de Gaulle.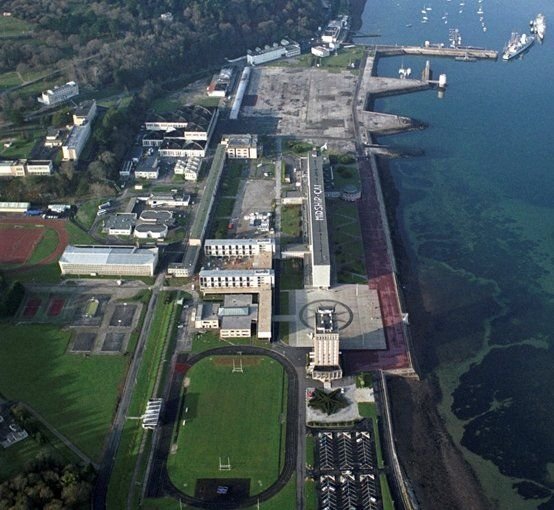 École Navale today in Lanvéoc-Poulmic
source

Becoming a Fistot
After arriving in Brest, we were transported by shuttle boat to Lanvéoc-Poulmic to start my first year at École Navale as a "fistot".
École Navale has its own slang called argot-baille. "Fistot" is the term in argot-baille to designate first year student. "Baille" in argot-baille designates the École Navale itself. The Commanding Officer of the École Navale is called "le Pape" (the Pope). The Executive Officer is called "la Veuve" (the Widow) as he is often left alone at the naval academy when "le Pape" is away.
Each group of students of the same year in École Navale as in other "grandes écoles" is called a "promotion".
In "promotion 1968", we were 75 "fistots", plus a dozen foreign cadets.
Each promotion is made up of four "escouades" (squads). And each escouade is made up of 4 "postes".
I was assigned to "Poste 11" in the 1st Escouade. We were six in Poste 11, including a foreign cadet from Cameroon that will have an indirect important influence on my life.
Poste 11 just happened to be the poste of the "major" of the promotion, that is the one who finished first in the admission competition. As I remember, my rank in the competition was 29th.
We each was given a "number" that was to be sewed on our clothes. The number of the major was 110, and my number was 112.
Other members of Poste 11 that I will introduce soon had the following numbers: 111, 113, 114 and 119 for the Cameroonian.
Continue to Part 23
---
One of my daughter, Betty, started recently to blog on Steemit as @bettym3 about her life too.
She was born in Haiti. Her last post is Haiti early memories.
---
If you like this story, please consider to follow me
Summary
Part 1 - Part 2 - Part 3 - Part 4
Part 5 - Part 6 - Part 7 - Part 8
Part 9 - Part 10 - Part 11 - Part 12
Part 13 - Part 14 - Part 15 - Part 16
Part 17 - Part 18 - Part 19 - Part 20
Part 21