POZNAJMY SIĘ BLIŻEJ CZYLI POSTY KONKURSOWE PL-BLOG :)
Moi Drodzy..
Tak oto dotarliśmy do dnia publikacji Waszych Prac.
(ciężko się pisze spod stosu artykułów, które posypały się tutaj w tym konkursie, ale jakoś spróbuję :) pławię się w tym stosiku i brodzę po uszy, cieszę się nimi jak Azorek w basenie z piłeczkami :)
Daliście czadu :)
od pierwszego dnia aż do dzisiaj, (trochę yghmm po terminie:), lawinowo sypały się Wasze konkursowe Teksty.
Jestem nimi całkowicie zauroczona, zachwycona i powalona (yyy.. jaka? .. no trudno, już się dowiedzieliście :)
Do konkursu wpłynęło w sumie..
trata tatam!!!
..50 PRAC!!
(czy padł tu jakiś konkursowy rekord, @jacekw?
wiem, że się tego nie da policzyć, zatem masz tu prawdziwe wyzwanie, hłe hłe)
Jesteście znakomici!!!
Z Waszych Postów płynie tyle pasji, ciepła, ciekawości świata, poczucia humoru, wrażliwości,
że podładowałam swoją bateryjkę i starczy mi na jakiś czas.
Fantastycznie jest Was poznawać od tej bardziej osobistej strony.
dziękuję, że podzieliliście się swoimi osobistymi radościami, marzeniami, smutkami, zauroczeniami (wiem, że dla niektórych to było wyzwanie)
i tak -jak to często sami zauważaliście- pytania były proste, ale na tyle zaczepne, że prowokowały wasze czasem bardzo osobiste refleksje na własny temat.
Ogromnie się cieszę z Waszego odzewu.
Poniżej znajdziecie całą listę wszystkich uczestników.
Wiecie co robić.
Jesteśmy nieźle wyszkoleni w głosowaniu, dzięki cotygodniowemu konkursowi w #tematygodnia :)
(pozdrowienia dla @lukmarcus / @marszum, doceniamy ogrom Twojej pracy!).
Zatem tylko przypomnę:
przyznajemy 3 miejsca (3 medale :)
Miejsce pierwsze to 3 punkty, miejsce drugie - dwa, i miejsce trzecie dostaje jeden punkt.
ALE,
zanim mi tu ruszycie z kopyta, mam jeszcze do Was ogromną prośbę.
Ja wiem jak łatwo jest zagłosować "po znajomości",
w sensie, że bardzo często już się znacie i lubicie (i to bardzo cieszy, nic złego! :) i dajecie sobie głosik w ciemno.
Ale proszę Was,
jeśli możecie, to przeczytajcie przed zagłosowaniem WSZYSTKIE prace.
Chociaż je przejrzyjcie, naprawdę warto!
Dajcie też szanse Nowym nickom, Nowym uczestnikom.
Każdy z nas był kiedyś NOWY, prawdaż.
Każdy z nas tu kiedyś zaczynał,
może pamiętacie jak trudno się na początku przebić, i wielu z nas miało wrażenie, że obowiązuje tu kółko wzajemnej adoracji, do którego się nie sposób dostać.
Jeśli praca danej osoby jest słaba, to ok - niech wygra najlepszy, (a wiele z tych prac jest rewelacyjna!)
ale przynajmniej dajcie im Szanse :)
Kto wie, jakie nowe potencjalne znajomości tu zawrzemy?
(na stronie- sugestia do nowych:
jeśli spostrzeżecie, że możecie coś dopicować, dokleić jakieś fajne zdjęcie, coś ulepszyć, to śmiało, nikt nie zauważy :) post można edytować do 7 dni po publikacji i pamiętajcie, że później zostaje już tu na stale. Warto to mieć z tyłu głowy :)
Głosujemy przez cały tydzień (na kogo chcecie, oczywiście z wyjątkiem siebie),
macie czas, zdążycie przeczytać wszystkie posty.
Miłej lektury dla tych, którzy jeszcze się nie zapoznali ze wszystkimi Artykułami.
Ja sama, starałam się dotąd wstrzymywać z komentowaniem Waszych prac,
ale pozwólcie, że będę do nich wracać, i czasem zostawię po sobie ślad, nawet już sporo po konkursowym czasie.
.
PS.1:
Przy tych konkursowych postach spędzam już, zdaje mi się, jakąś piątą godzinę :),
(tyle czasu schodzi na przeglądanie tagu, na czytanie postów, wklejanie linków do podbicia, pilnowanie terminów, sporządzanie list i raportów, edytowanie tekstu, itd)
Praca przy tym jest czasochłonna, zwłaszcza, że nie wszyscy uczestnicy konkursu, zastosowali się do wytycznych i np. nie wklejali swoich linków do mojego postu.
Kilkukrotnie przeglądałam na piechotę cały mój feed, aby nikogo nie przeoczyć, każdego nagrodzić głosem moim oraz podbiciem przez @mmmmkkkk311.
(na marginesie:
niestety, obawiam się, że dla 10 ostatnich zgłoszeń, braknie nam tokenów, nikt nie przypuszczał, że prace posypią się aż w takiej ilości;
dla tych z was, których nie będę mogla wesprzeć upvotem od MK teraz,
będzie rekompensata w przyszłości, (gdy nastąpi doładowanie i o ile nie jesteście na blacklist);
jeśli nie zostaną nagrodzone te posty, które już sie przeterminują, to zostaną nagrodzone następne;
nie zapomnę o Was, obiecuję - mam wszystko rzetelnie zanotowane)
jeszcze raz dziękujemy za wsparcie @mmmmkkkk311!
PS.2:
Do tych gagatków, którzy nie posłuchali wytycznych i albo nie wkleili swego linka, albo napisali po czasie, albo nie dodali prawidłowego tagu.. itd..
to hmm..,
naprawimy się next time, prawda?
Wyłapałam Was na własną rękę, przymykamy tym razem oko, jesteśmy wyrozumiali,
bierzecie udział w konkursie jak Cała Reszta :)
W końcu to nasz pierwszy konkurs w tagu #pl-blog, i nie psujmy sobie zabawy małostkowością.
Prac jest 50, z czego oficjalnie zostało zgłoszonych 40.
10 postów wyłapałam samodzielnie, przetrzepując cały internet przez sito!
także sami widzicie, że dbam o was jak o własne dzieci :))
Jeśli ktoś ma jakieś uwagi, reklamacje, żal.. etc. to zapraszam prywatnie,
znajdziecie mnie na polskim chacie pod tym samym nickiem :)
nie siejmy tutaj publicznie defetyzmu :D
No i w końcu, come on, mamy w sejfie 11 SBD do wygrania w tym konkursie!
Nie marudzimy, tylko czytamy, cieszymy się i głosujemy.
Ach! już ostania kwestia:
..wśród nas są też tacy,
którzy nie chcieli być nagradzani,
ale no.. tego ten,
ich prace są na tyle ciekawe, ujmujące, zabawne albo muzycznie inspirujące, że zamieszczam je tu i tak.
Przeczytajcie, posłuchajcie :)
Najwyżej ich nagrodę zdefraudujemy, przepijemy kiedyś wspólnie na Steem-Feście :D
Niech Wygra najlepszy!
POWODZENIA!!
.
ZATEM POZNAJMY SIĘ BLIŻEJ CZYLI..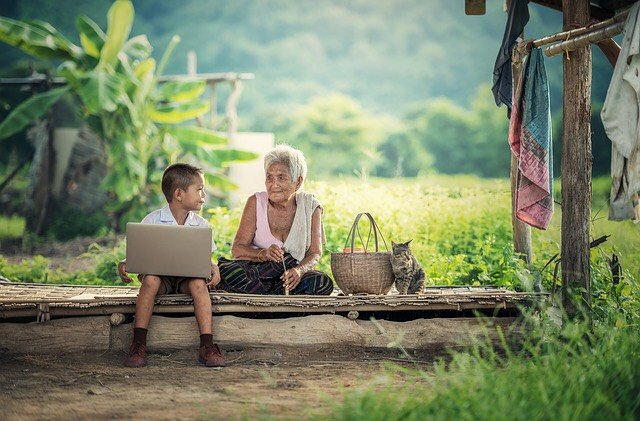 .
..POSTY KONKURSOWE PL-BLOG :)
.