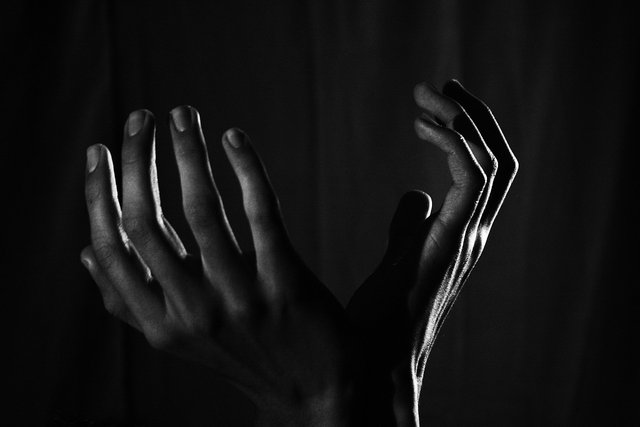 mijn hoofd hart en ziel
zijn voor jou als je ze wilt
nooit meer pijn door verraad


@madevi

Again, inspired by, and writen for a very special lady... The more I know her, the more I love her, the more I yearn to heal, her, me, us. It came to me after a lenghty and emotional phone call this afternoon.

This time the shape was inspired by the "senryu" and @vegaron, I took the liberty of making it 5-7-5 words instead of syllables. It is only the second poem I write in Dutch, ever.

Translated:

my head heart and soul
are for you if you want them
never again pain through treason

EDIT: I just realised that all the words are just one syllable, so it's a true senryu after all!

If you want to read more, check out some more stuff I wrote:

forget about the pain
the journey is the destination
offensive emptiness
how come i am not surprised?
hey steemit! - a poetic feature request
no hope for change from within
death comes to us all
burst that bubble baby!
words untamed
crossing the rubicon
if the shoe fits...
true love never dies
if you're not confused
too dangerous to touch
a tale of eleven cities
consumed by consumption
return to innocence
she burns bright
chaos and order
my valentine
a limerick about my birthday
a circle shaped short story (J.A.S.E.)
luctor et emergo
a poetic poetry review - daily dose 24
an experiment with word shape and meaning
excercise with shape and words
coincidence?
fifty - fifty
feelings in motion
my drowning land
nothing from nothing
infinite bandwidth
just a limerick
i've always been me
life is suffering
An anecdotal poetry experiment
When it rains it pours
Dreaming about Steeming
For the love of stones
Mind, body and soul
United dreams
Talk about addiction




act 2, they meet
Result banner contest
Daily Dose #52
The HUnt #4
Daily Dose #49
Daily Dose #47
Daily Dose #43
is this the new DD banner?
Daily Dose #30
Free the drugs


And if you like them, please upvote, resteem or follow! All are appreciated.
Madevi.

Take a look at our very own website!
Join our Dlive shows on Friday nights 10 PM GMT
#POETSUNITED (use it to be considered for the Daily Dose)