Mini Original Glazed
Afternoon Donut Lovers,
The last of the mini donuts. We've had Mini Strawberry Sprinkles and Mini Chocolate Sprinkles and the final mini donut is the Mini Original Glazed. I think I might have saved the best til last.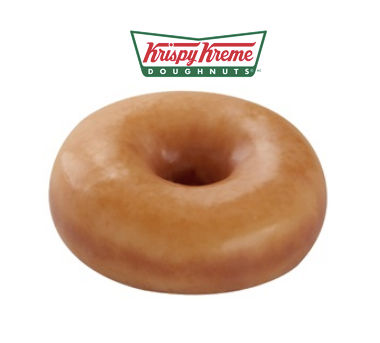 Mini Original Glazed
Mini Original Glazed treats."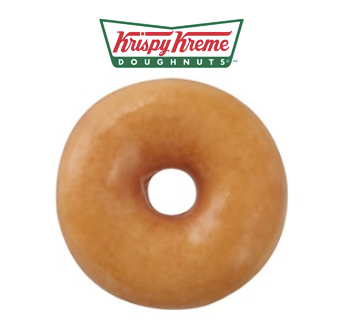 Yes! Krispy Kreme had to do a Mini Original Glazed didn't they? I mean it's their Signature donut. Definitely mini treats but big in flavour. For a donut that looks relatively plain, this one was my favourite. It's literally an Original Glazed shrunk down into bitesized pieces… Well I say bitesized, it really depends on the size of your mouth and I can fit a lot in mine… hehe. The donut is light and spongy and it has the delicious sweet glaze coated all over this little baby donut. One not to be missed… but unfortunately if you didn't see these December last year, then I'm afraid you missed the boat! Hopefully Krispy Kreme will bring these back again.
I said yesterday about having a box of Mini Chocolate Sprinkles with a cup of coffee, well now I would like a box just with Mini Chocolate Sprinkles and Mini Original Glazed donuts. I really didn't like the Mini Strawberry Sprinkles much, but the other two were really yummy. They are just to die for.
You can't beat a Signature Ring and it's a mini one at that!
KRISPY KRME MINI'S
Mini Chocolate Sprinkles
Mini Strawberry Sprinkles
Krispy Kreme - Pudsey Doughnut
Krispy Kreme - Limited Edition KitKat
KRISPY KREME DUO'S
Praline Chocolate Cheesecake DUOGHNUT
Double Chocolate DUOGHNUT
KRISPY KREME CHRISTMAS COLLECTION 2019
Festive Cherry Sparkle
Speculoos Shimmer
White Chocolate Shimmer
Poppy Penguin
Rudolph the Reindeer
KRISPY KREME HALLOWEEN COLLECTION - 2019
Jack o' Lantern
Toffee Apple
Sid the Slime Monster
KRISPY KREME AMERICAN PIE COLLECTION
Reese's Peanut Butter Pie
Maple Pecan Pie
Cherry Pie
Banana Kreme Pie
Krispy Kreme - Original Filled Salted Caramel
Krispy Kreme - Original Filled Nutty Chocolatta
Krispy Kreme - Mother's Day Donuts
KRISPY KREME EASTER COLLECTION
Lemon Glazed Ring
Lemon Chick
Easter Egg
Bunny Bum
KRISPY KREME CHRISTMAS COLLECTION
Winter Berry
Rudolph
Merry Sparkle
KRISPY KREME HALLOWEEN COLLECTION
Spooky Sprinkles
Vimto Ring
Jack-O-Lantern
Vimto Shimmer
Frankie Frankestein